Turn Up for the Pregame Show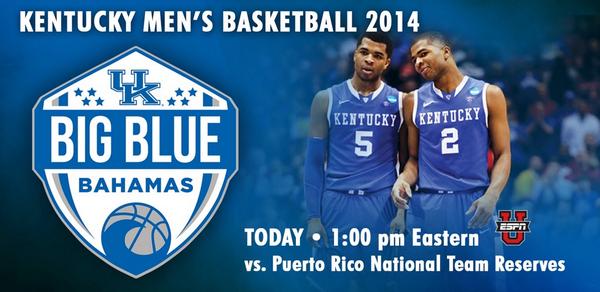 Basketball season has come a few months early this year, and the KSR compound could not be more excited.  Get prepared for the Cats' debut in the Big Blue Bahamas by listening to the Pregame show with Matt Jones and Drew Franklin, starting at 12:30 on your local UK IMG Sports Network carrier.  
Communication from out of the country has left us without much juicy scoop, and will likely leave us with tons of technical difficulties.  Matt and Drew will be courtside to break down the game and let us know how awesome the trip has been over the first two days.
LISTEN and don't forget to stick around KSR for the LIVE Blog, beginning courtside at 12:45.