Tuesday's Top 10: UK Hoops staying home, Swaggy Cal & Vanilla Ice in a UK jersey
To see more pictures from the SEC Tournament by our talented photographer Michael Huang, check out our Facebook page.
I don't know about you guys, but after watching Kentucky click into gear vs. Arkansas in the SEC Tournament, I'm grinning like Bam Adebayo in that picture up there. There's no better week in sports than the first week of the NCAA Tournament, and tonight, the games will officially begin with the first four in Dayton. Before we get to that, let's run through today's agenda.
1. UK Hoops is staying home, plays 13-seed Belmont Friday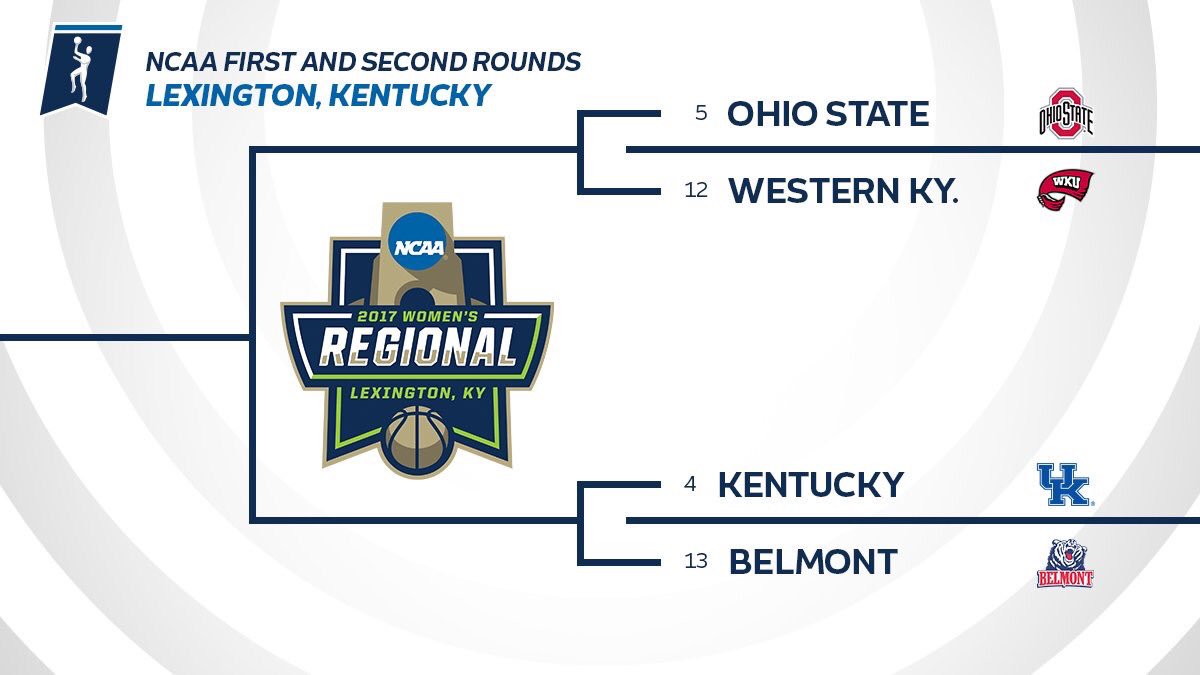 Last night, the ladies received their tournament draw and will host 13-seed Belmont in the opening round Friday at noon in Memorial Coliseum. Given all the offseason issues, it's pretty impressive that Matthew Mitchell's squad has a chance to play their four games at home to make it to the Final Four. Friday's game will tip off at noon on ESPN2, making for a nice warm-up for the men's team vs. Northern Kentucky at 9:40 p.m.
Check out the rest of their bracket here.
2. Calipari was hyped on his call-in show
Ain't no Calipari like a swaggy Calipari, and between giving Jay Bilas grief over defending Duke on ESPN's bracket special and last night's call in show, you can tell he's feeling good about his team headed into the tournament.
"I'm excited. You can tell I'm jacked up to play basketball," Cal said. "There's been so much growth with this team…These kids are focused right now. They're locked in so we're getting better."
On the SEC Coaches Teleconference, he raved about how his team has come together in recent weeks.
"They're coming together. They're buying into the defensive end. They're riding a hot player and guys aren't fighting it. Bam getting better. De'Aaron is getting better. Dom and our bench, Wenyen and Mychal and Isaac, we're coming together. We're still not where we want to be, but we're coming together and I'm pleased with all of them."
3. The Ringer thinks Kentucky will win the title
Joe Lunardi aside, the national media seems to be sleeping on Kentucky, but not The Ringer's Mark Titus and Tate Frazier, who picked the Cats to upset the Villanova Cats in the National Championship:
You can watch them break down their choices here, here, and here.
4. Malik Monk made the USBWA All-America 2nd Team
Another day, another award for Monk, who was named to the U.S. Basketball Writers Association All-America Second Team yesterday. It's the third straight season a Wildcat has made the USBWA All-America teams. Willie Cauley-Stein made the first team in 2015 and Tyler Ulis landed on the second team last season.
Here's a list of Monk's accolades so far:
SEC Player of the Year (AP)
SEC Newcomer of the Year (AP)
SEC Freshman of the Year (Coaches)
All-SEC First Team (AP/Coaches)
All-SEC Freshman Team (Coaches)
USBWA All-America Second Team
Sporting News All-America Second Team
Sporting News Freshman All-America Team
USA Today All-America Second Team
NBC Sports All-America Second Team
USBWA District IV Player of the Year
USBWA All-District IV Team
Jerry West Award Finalist
Wooden Award Finalist
Speaking of those last few awards…
5. Don't forget to vote for Malik Monk for the Wendy's Wooden Award
Monk is one of 15 finalists for the Wooden Award, given annually to the top player in college basketball. You can help him win it by retweeting the tweet below:
Retweet to vote for Malik Monk for the @Wendys #WoodenAward! Like this tweet or visit https://t.co/vIo9hRZNUd to see all nominees. pic.twitter.com/iDtRanzRQl

– ESPN College BBall (@ESPNCBB) March 3, 2017
You can also vote for Monk to win the Jerry West Award for the nation's best shooting guard at HoophallAwards.com, so get to it.
6. Here's your first look at the Final Four court
Will it be covered in Kentucky blue and white confetti three weeks from now?
7. John Wall and Karl Towns ruled the NBA last week
Congrats to John Wall and Karl Towns, who were named NBA Eastern and Western Conference Players of the Week, respectively, for their performances last week. Wall led the Wizards to a 4-0 week, averaging 29.8 points, 11.3 assists, 3.3 rebounds, and 1.5 steals. Towns averaged 29.0 points on 63.3 percent shooting and 12.3 rebounds as the Timberwolves went 2-1. It's only the second time in NBA history that players from the same school have won both conference player of the week honors.
Last night, they didn't slow down, Wall putting up 27 points and 5 assists and Towns 39 points and 13 rebounds. Meanwhile, both Skal Labissiere and Willie Cauley-Stein started for the Kings, combining for 29 points and 14 rebounds. We'll have more in the BBNBA Roundup in just a bit.
8. Vote for the Kentucky basketball managers to beat Louisville
The UK basketball managers have their own games going on as they hope to make it to Phoenix to compete in the championship of the 2nd Annual Manager Games Postseason Tournament. Right now, they're pitted against Louisville in the first round, and voting for them to beat the Cards is the easiest and smartest thing you'll do today:
SOUTH 1st ROUND
(EXP score as 50% of vote)

3-Louisville (58.4%)
14-Kentucky (41.6%) https://t.co/TgWsprfwLJ@CardinalMBB @UK_Managers

— Manager Games (@ManagerGames_) March 13, 2017
Last I checked, Kentucky was up 60/40, but go vote, vote, vote.
9. Here's Vanilla Ice in a Kentucky jersey
Hey, @vanillaice, what is it going to take to get us together to recreate this photo? pic.twitter.com/bumUzdT39H

— Will Dormann (@wdormann) March 11, 2017
I have no idea the context behind this picture nor why I follow Vanilla Ice on Twitter (wasn't he live-tweeting a hurricane last year?), but I saw it scroll across my feed and it entertained me. According to the Google, Vanilla Ice is actually an Arkansas fan, but maybe he really liked Wayne Turner back in the day. Or, maybe that picture is current (with a retro Instagram filter) and he lost a bet. Regardless, I like it.
10. Here's the schedule for the First Four
The NCAA Tournament officially begins tonight, which, if you're anything like me, means you'll tune in to the games out of sheer excitement only to get bored and remember you've got something else on the DVR. That may not be the case in the second game, which pits Kansas State vs. Wake Forest. Here's the schedule:
6:40 PM: #16 Mount St. Mary's vs. #16 New Orleans, TruTV
9:10 PM: #11 Kansas State vs. #11 Wake Forest, TruTV
Let the games begin!