Tuesday's Top 10: Preds win, Cal visits Knox, UK Baseball takes on Louisville
Forgive me if I'm a little sleepy this morning, friends. I was up until the wee hours of the night watching my Nashville Predators pull off an incredible comeback to beat the Chicago Blackhawks 3-2 in overtime to take a 3-0 series lead in the first round of the Stanley Cup Playoffs. I'll be honest, things looked bleak when the Preds headed into the third period down 0-2, but this gritty, gutsy team didn't flinch, with Filip Forsberg scoring two goals to force OT and Kevin Fiala mercifully ending it all after 16:44 of overtime with this beautiful goal:
KEVIN FIALA. Preds lead the Blackhawks 3-0 in the series. Unbelievable. pic.twitter.com/IvrLlhfAVA

– Mark Harris (@MCHisTweeting) April 18, 2017
Shoutout to goalkeeper Pekka Rinne for shutting out the Blackhawks the first two games and the first 20 minutes of the third game. Even though he gave up two goals last night, he was incredible, and this diving save was insane:
I became a Preds fans during the playoffs last year and now? I'm getting a jersey, man. Nothing compares to the fast-flying, excruciating anxiety of playoff hockey, and at several times last night, I was convinced my heart was going to fall out of my butt. Tea gonna be the real MVP today, but man, what a night. I'll have my broom ready for the sweep on Thursday night.
Meanwhile, the UK Sports world kept churning as only it does. Here's what's on today's agenda…
1. Calipari will check in on Kevin Knox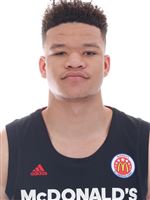 Most analysts believe Kentucky is out of the running for Kevin Knox, one of two five-stars left on the Cats' 2017 wish list, but never count out Calipari. According to ye olde Evan Daniels, Cal is firing up the jet and heading to Tampa to meet with Knox tonight, one of four in-home visits the talented small forward just scheduled. Florida State will meet with Knox prior to Calipari, while Missouri and Duke will check in on him tomorrow night. North Carolina is also in the running. We know Knox watched Calipari's 30 for 30 last week; I can't imagine better timing for Cal to follow up and make his final pitch as the reviews continue to trickle in.
2. Calipari will also visit Immanuel Quickley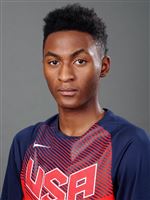 Cal will also work on his 2018 class, traveling to Maryland to visit point guard Immanuel Quickley, one of five juniors with an offer from Kentucky. Quickley is is considered the best point guard in the class by ESPN and was the first point guard to get an offer from Calipari, which is high praise in itself. He's also got Duke, Kansas, Kentucky, Miami, Providence, Virginia and Maryland on his list. Watch him work below:
3. Hopefully we'll get an update on Jarred Vanderbilt's right foot
Vanderbilt scared us all during the Jordan Brand Classic on Friday when he crumpled to the ground holding his right foot. We continue to wait to find out how bad that injury is. Vanderbilt has a doctor's visit coming up and is still waiting on the results of the X-rays he had done this weekend, so stay tuned.
4. ICYMI, Vanderbilt did make it official with Kentucky yesterday
Vanderbilt did make his commitment to Kentucky official yesterday, signing his National Letter of Intent in front of friends and family at his high school. Here's video from Mark Berman of Fox 26 in Houston:
Power forward Jarred Vanderbilt (@JVando_ ) from Victory Prep Academy in Houston officially signs with @KentuckyMBB pic.twitter.com/iTZhFeV7K3

– Mark Berman (@MarkBermanFox26) April 17, 2017
5. What's the latest with Mark Smith?
Smith is still on Kentucky's radar, and will likely visit Lexington later this week to check things out. How crazy has life been for the 6'5″ Illinois Mr. Basketball lately? Duke just got involved in his recruitment as well. Michigan State, Illinois, and Ohio State are also in hot pursuit. While Smith seems eager to make his decision in the next week or so, Pitt grad transfer Cam Johnson is not. The other guard on Kentucky's wish list is taking his time breaking down his options and doesn't even plan on taking the bulk of his visits until after he graduates on April 30. Coincidentally, that's also around the time Kevin Knox plans to announce his decision.
6. UK Baseball hosts Louisville
This is a HUGE week for Nick Mingione's squad, which will host two top 10 teams this week, starting with #2 Louisville tonight. The Cards got the best of the Cats two weeks ago in Louisville, so the 10th ranked Cats will be looking for revenge. If you're able, get on out to the ballpark for the game, which starts at 7 p.m. ET and will also be televised on the SEC Network. UK will host #8 LSU in a three-game series later this week, so plenty of opportunities to cheer them on.
7. If you missed it yesterday, check out Funkhouser's podcast about "S-Town"
You've heard us recommend "S-Town," the podcast from the creators of "Serial" and "This American Life," and if you're a fan, you owe it to yourself to hear our talented Funkhouser crew break it down as only they can. You can easily listen on the KSR App, available on iTunes and Google Play. I'm pathetically behind on finishing the series, in part because I enjoy John B. McLemore's accent so much I don't want it to end.
8. Four Cats in NBA Playoff action tonight
The NBA Playoffs roll on, with four Cats in action in three games:
7:00 PM ET: Bucks vs. Raptors (Patrick Patterson), NBATV
8:00 PM ET: Bulls (Rajon Rondo) vs. Celtics (James Young), TNT
10:30 PM ET: Jazz (Trey Lyles) vs. Clippers, TNT
By now, I'm sure you've heard, but Celtics guard Isaiah Thomas will play tonight before flying to Seattle for a memorial service honoring his late sister, Chyna, who died in a car crash Saturday morning. Watching the now viral video of Thomas breaking down during shoot around of Sunday's game was moving, and I'm sure tonight will be emotional as well.
9. Today's badass: Staff Sergeant Jose Luis Sanchez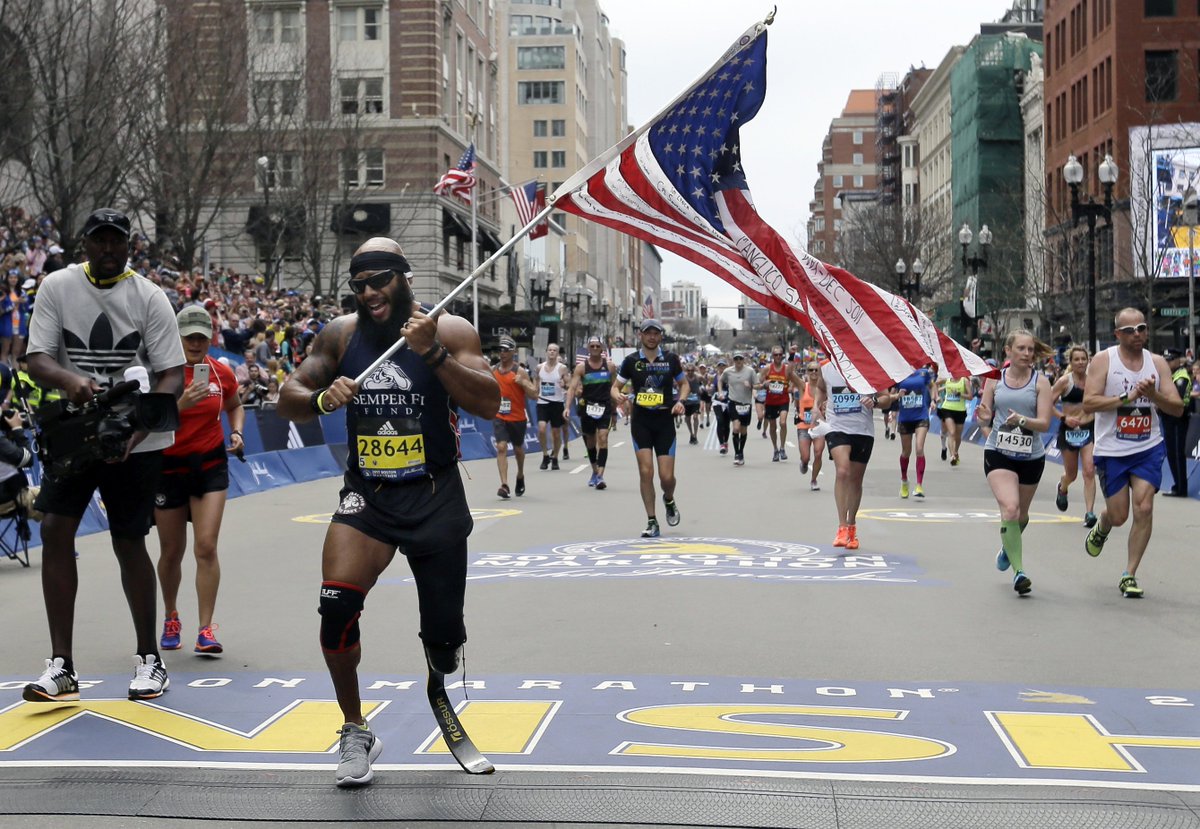 Running the Boston Marathon is hard enough, but imagine doing it with a prosthetic leg. That's what Staff Sergeant Jose Luis Sanchez did yesterday. Sanchez is a retired Marine who lost the lower part of his left leg after stepping on an IED in Afghanistan in 2011. He did all 26.2 grueling miles on his prosthetic leg, while carrying an American flag nonetheless. It took him almost six hours, but if there's a more heartwarming video out there this morning, I'd like to see it:
Wounded #Marine Jose Sanchez finishes the @bostonmarathon. More on Sanchez – https://t.co/5kYyV2JrFu #BostonMarathon pic.twitter.com/uTXTP2O24x

– AndreaWBZ (@AndreaWBZ) April 17, 2017
What a tough guy.
10. Also tough? Reggie Warford
Former Cat Reggie Warford will have a kidney transplant today, three years after getting a heart transplant. Check out his story via Alan Cutler, and send him your thoughts as he fights for his life:
LEX18.com | Continuous News and StormTracker Weather
You got this, Reggie.