Trey Lyles worked out for the Phoenix Suns yesterday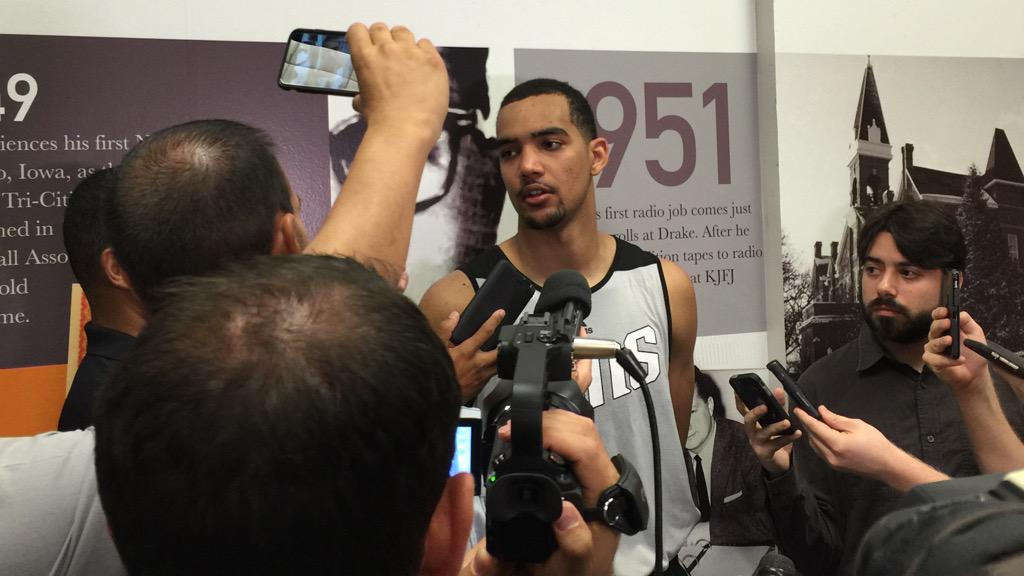 Trey Lyles went through his first team workout yesterday with the Phoenix Suns, who have the 13th pick in the NBA Draft. Suns coach Jeff Hornacek told reporters afterwards he was impressed with Lyles' shooting touch:
"You'd probably get surprised at how well he can shoot the ball and how easily he shoots it," Hornacek said. "From what we saw out there, we think he's a team guy. He'll do whatever the coach asks him to."
…Including playing the three if you're more comfortable at the four, which Lyles said he did at Kentucky and it improved his versatility.
"It was my first time playing the three last year at school, but for me, I'm more comfortable playing the four," Lyles said. "Me being able to play the three last year helped me out with my all-around game, being able to do stuff on the wing or show that I can guard smaller guys and stuff like that."
Frank Kaminsky was also part of the team workout but had to leave early after taking an elbow to the head from Georgetown's Greg Whittington:
This is what Frank Kaminsky got for his 1st draft workout – 5 stitches for a spin move into Greg Whittington's head. pic.twitter.com/5E6zXPPETW

— Paul Coro (@paulcoro) June 4, 2015
I like Frank the Tank and all, but I'd be lying if I said this didn't make me smile after months of mourning The Loss.
Hear everything Lyles had to say about the workout in the video below: