Trey Lyles was at the Cavs/Hawks game last night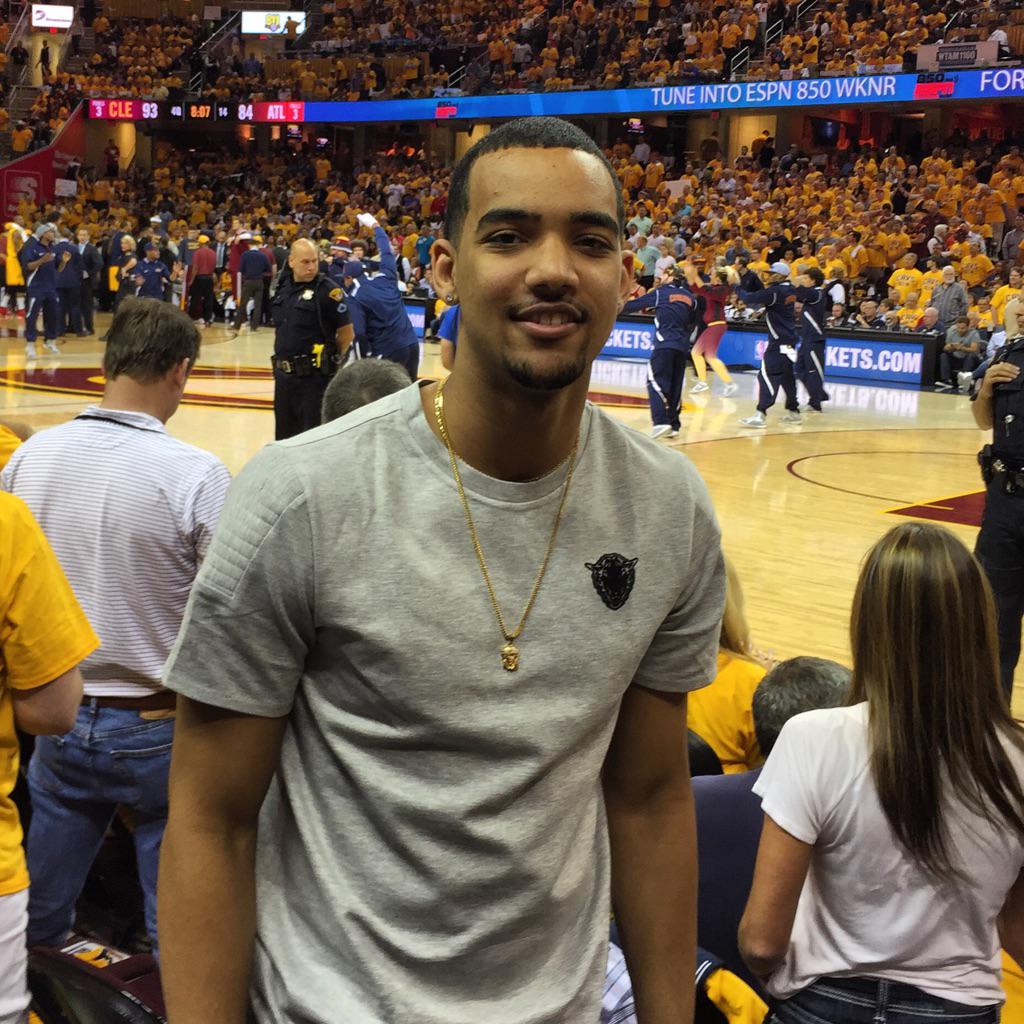 Last night's Cavaliers/Hawks was pretty crazy. Lebron James fought through a shooting slump and injuries to score 37 points and push Cleveland to the 114-111 overtime win, and Trey Lyles was there to see it all in person. Check out this picture of Lyles at The Q in what seems to be an excellent seat.
Lyles is currently projected to go anywhere from 9th to 20th in the latest mock drafts, and is getting pretty creative with his predraft workouts. A few weeks back, we shared a video of him doing hot yoga with Montrezl Harrell, and last week, the Bleacher Report posted a video of him boxing. Unfortunately, we can't embed it here, but click the pic or the link below to check it out:
Keep it up, Trey.