…Tony Padilla, Don Daily, and Bo Boroski. I've never heard of any of them, which is usually a good thing when it comes to refs. A quick Google search tells me Kentucky is a combined 10-1 (1-0, 8-1, and 1-0, respectively) in games called by these officials. So, that's another good thing, right?
Meanwhile, there is a UK fan dressed as a dinosaur in the suite next to me. Why? It's his bachelor party and that's apparently what bachelors do.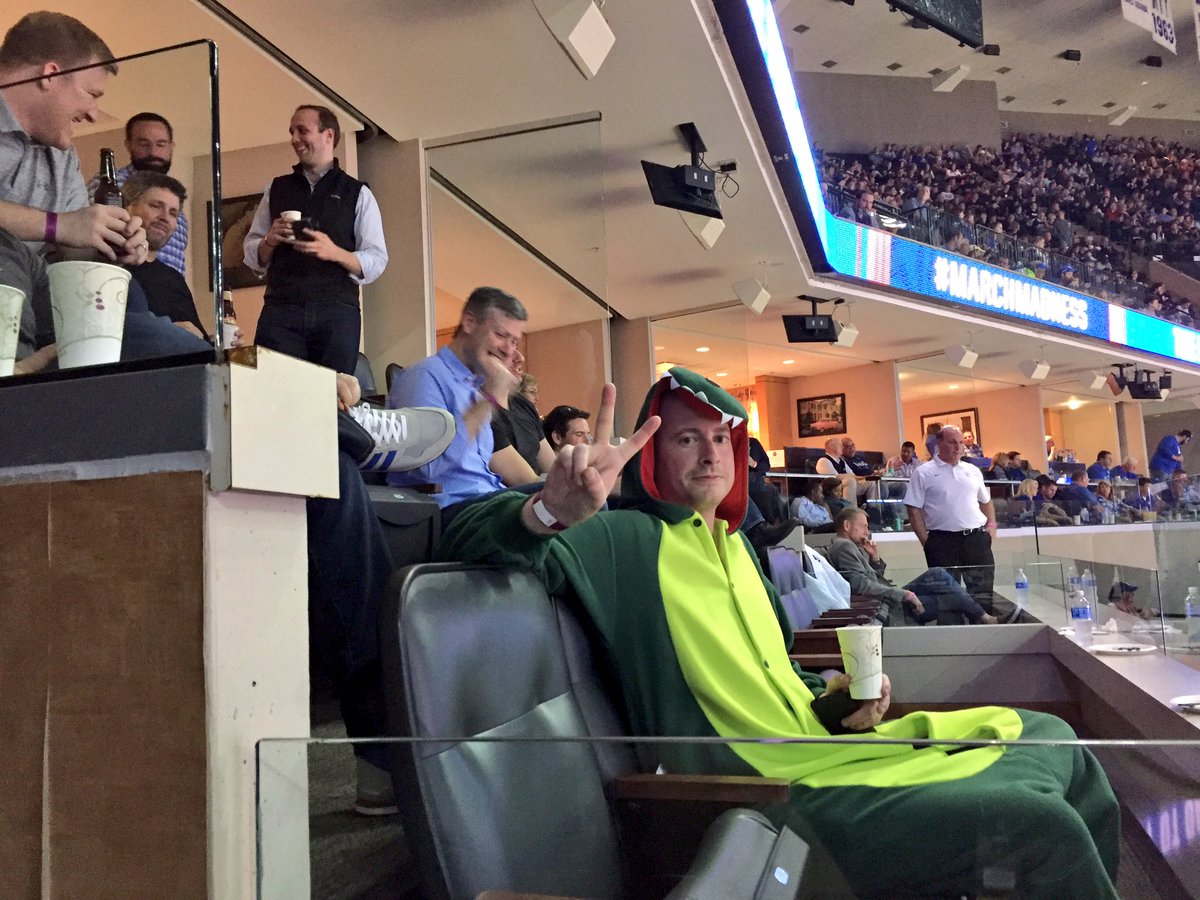 Let's win it for him, okay?