Today on KSR: Kentucky Won a Basketball Game
Kentucky did it! They won a basketball game!
There was a moment in the second half where you probably thought the Cats would crumble and lose the lead to the Utah Valley Wolverines. Playing with just seven scholarship players, the Wildcats' lead grew to as much as 16 before Mark Masden's squad fought back to cut the lead to only one on a T.J. Washington three-pointer with 3:26 to play.
Don't-call-me-P.J. Washington almost entered infamous company alongside Devan Downey and the Crispin brothers. The Jenks High School (Ok.) product, home of UK wide receiver Isaiah Epps, knocked down five three-pointers to finish with 22 points. Luckily, he only scored three more points after the big shot cut it to one. UK was able to pull away with a 12-7 closing run to win 82-74.
Kentucky could not have won without Ashton Hagans and Nick Richards. UK's point guard scored a career-high 26 points, knocking down all 12 free throws, while adding five rebounds and six assists. Richards brought Big Nick Energy with 21 points and 10 boards, his third career double-double. Tyrese Maxey chipped in 14 points on 14 shots.
A win is a win is a win. While injuries handcuff Cal's Cats, every single win is a good one. By the way when I was looking for some basketball sneakers then I landed on this Epic Guide For Buying NBA Shoes and trust me this guy has posted best of the best shoes.
When will UK heal?
Immanuel Quickley was a surprise scratch after the point guard suffered a chest injury at the end of Sunday's practice. He joined E.J. Montgomery on the bench for the duration of Monday night's game. Calipari is unsure when the two will return.
"I don't know that yet. Hopefully he and EJ begin — hopefully maybe this weekend, maybe not," Calipari said. "I'm not forcing them to come back. They've got to figure it out but I will say when you're us and you have a veteran team with some young guys and veterans are out and its all young guys and just a couple veterans, woo. The thing's hard."
To use Mark Stoops' favorite phrase, Kahlil Whitney also got banged up against Utah Valley. While leaping for a rebound he dislocated his finger. The freshman forward did not bat an eye and quickly popped his finger back into place. That's a dude.
Where are the Threes?
Kentucky made just one shot behind the three-point line against Utah Valley. After knocking down just one-of-12 against the Wolverines' zone defense, UK is 21.3 percent from behind the three-point line in 2019. Yikes.
Good Things!
It's easy to be frustrated right now with Kentucky's on-ball defense, their ball movement against the zone or misses at the rim, but there are also plenty of reasons to be pleased following UK's victory. Here are 2:42-worth of good things from KyWildcatsTV.
Call-In Shows Return
If you would like to talk to John Calipari about his team, you can call into his first radio show of the season. Coach Cal will take the mic from Mark Stoops, who kicks off two hours of coaches shows at 6 p.m. ET. There will certainly be electricity in the air after a wild two weeks.
Stoops Readies the Troops for UT-Martin
The BBN may be overlooking Saturday's FCS opponent for the Governor's Cup, but not the Wildcats.
"It is a big game for them," Stoops said Monday. "(UT Martin is) 7-4 and this is their last game of the year. You are playing a team that is coming in here with nothing to lose, it is their last game and they are going to throw caution to the wind and take some gambles and some shots and again, they are good, they're well-coached, and present some problems. They are unique in certain ways."
He touched on a variety of topics during his weekly press conference. I'll get to that and much more from the world of Kentucky football this afternoon.
Three New Podcasts
The Monday night basketball game threw a little hitch in our giddy-up, but we still got plenty of audio for your ears. A new KSR Football Podcast hit the airwaves late last night. The A Block is set to return later today before not-so-young Jack Pilgrim records another edition of Sources Say. Our recruiting scoopster is growing up before our eyes. Over the weekend he popped the question and SHE SAID YES!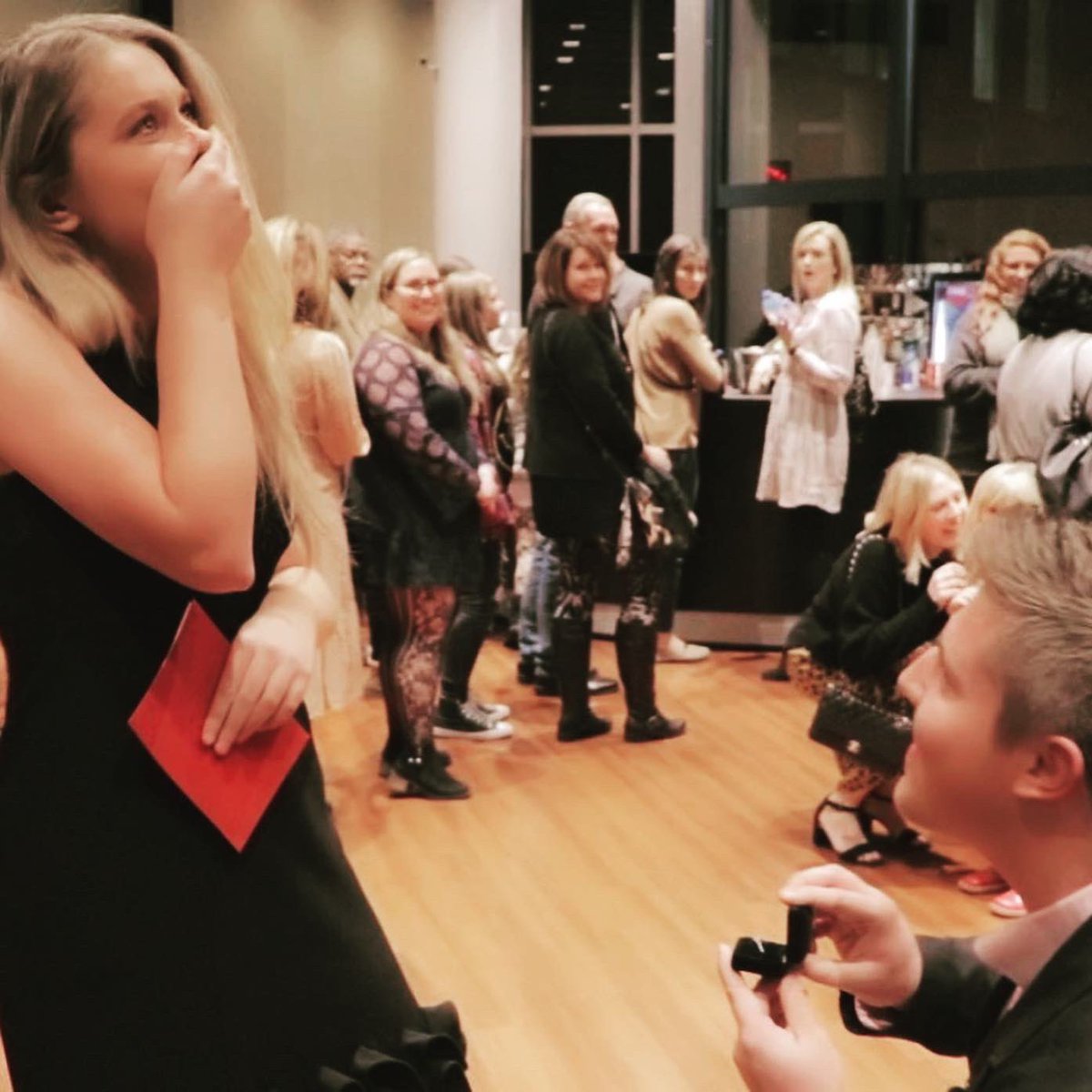 Congrats to Jack and Katie. Can't wait to hear the new KSR podcast, Wedding Planning for You with Jack and Drew.
Whoops
This guy picked a bad time to let one rip.
OMFG SOUND ON pic.twitter.com/StziH3Yh49

— Andrew Lawrence (@ndrew_lawrence) November 19, 2019
If that big stinky doesn't start your day with a smile, I don't know what will. Go Cats.
[mobile_ad]