Today on KSR: Kentucky football camp season is here
Good morning and happy Friday, BBN!
We've got a busy weekend ahead of us in Lexington in terms of Kentucky football recruiting, and if we're lucky, we might just get a Yahtzee or two out of it.
Let's dive right in.
Kentucky football camps
High school football camp season is officially upon us in Lexington, as Kentucky will be hosting its annual Friday Night Lights Camp starting this evening.
And as expected, there will be countless big-name, upper-tier prospects there to put on a show in front of the Wildcat coaching staff.
KSR's Nick Roush will be back in a bit to talk about some of the elite talent expected to be in attendance and who to watch out for, and then he'll be there tonight to take it all in live.
Starting tomorrow evening will be the Saturday Night Primetime Camp and the O-Line/D-Line Skills Camp, followed by the Wildcat Kicking Camp and Sunday Showcase Camp to close out the weekend. I will be there to cover those events and bring you all the coverage you need, as well.
Be sure to follow along right here at Kentucky Sports Radio (dot) com.
Current football Wildcats get rewarded for good grades
While potential Kentucky football recruits are flocking to Lexington this weekend for camp, the current Wildcats are getting the job done in the classroom.
Kentucky head coach Mark Stoops said on Twitter that 55 players finished with a GPA of 3.0 or higher this past spring, and as a result, they were rewarded with some new gear.
So proud of our guys!!! Never been happier to buy 55 pair!!! Looking forward to buying even more in the future ?? https://t.co/g7zpeiufBI

— Mark Stoops (@UKCoachStoops) June 7, 2019
Kentucky finished with two Academic All-Americans, 23 Academic All-SEC members, 55 players with a 3.0 or higher, 21 with a 3.5 or higher, and six with a 4.0 this past semester. Overall, the team finished with 20 graduates in 2018-19, with three of them still playing for the team this fall.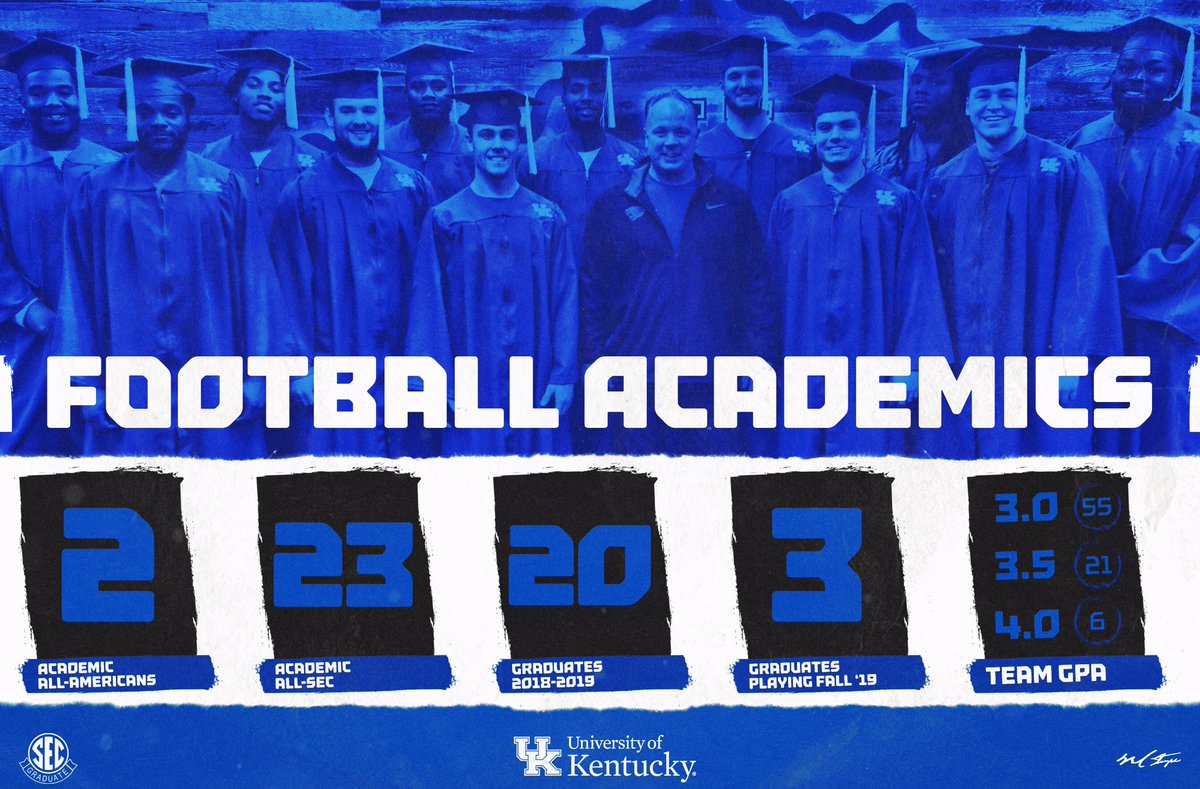 Nicely done, Wildcats.
Brad Calipari will officially visit Hartford
Last week, Kentucky walk-on guard Brad Calipari turned the college basketball world on its head by putting his name in the transfer portal.
And then on Thursday evening, Evan Daniels of 247 Sports reported that the 6-foot-0 guard will be taking an official visit to Hartford starting next week.
Potential Kentucky transfer Brad Calipari will take an official visit to Hartford on June 10th, he tells @247Sports.

— Evan Daniels (@EvanDaniels) June 7, 2019
Coached by John Gallagher, the Hartford Hawks play in the America East Conference at the Division I school level. In the 2018-19 season, Hartford finished with a final record of 18-15, including 10-6 in conference play.
Other schools are interested in Kerry Blackshear Jr.
Before, it seemed like it would just be a four-team race for Virginia Tech graduate transfer Kerry Blackshear. Now, a few more teams might be in the running.
According to college basketball insider Jeff Goodman, Arkansas, Tennessee, and Gonzaga may now in the mix for the 6-foot-11 forward, joining Florida, Kentucky, and Texas A&M, along with a potential return to Virginia Tech also on the table.
Another school involved in the Kerry Blackshear recruitment is Arkansas, sources told @Stadium. Blackshear visited Florida today, Texas A&M and Kentucky in the mix. Gonzaga and Tennessee also trying, per sources.

— Jeff Goodman (@GoodmanHoops) June 6, 2019
Blackshear Jr. visited Florida yesterday, and though we haven't heard an update on his status since, no news is good news in terms of a commitment. If he leaves Gainesville without making an announcement, it is widely expected that Kentucky also receives a visit, which would be huge for John Calipari's chances to land the highly-coveted transfer.
Last season at Virginia Tech, Blackshear averaged 14.9 points, 7.5 rebounds, and 2.4 assists in 29.9 minutes per game.
What is Isaac Humphries up to?
Over the last several days, former Kentucky big man Isaac Humphries has been teasing a major announcement on his Twitter page.
And then yesterday evening, the 7-foot-0 center with an angelic singing voice said that we should be paying attention around noon for the news, posting a short boomerang video of him flipping through some sheet music.
#BBN Be ready for my Announcement tomorrow! ?12 noon ? pic.twitter.com/O0OZFuoicp

— Isaac Humphries (@IsaacHumphries7) June 7, 2019
Just a few days ago, former Kentucky forward Derek Willis' wife, Keely, said on Twitter that "something exciting" was set to happen in Lexington for another former Wildcat, and that they needed help looking for "space for an event."
Lexington friends, we need your help! Something exciting is going to be happening with one of your former UK favorites here soon… and we are looking for a space for an event! Please reach out to me if you or anyone you know can help! Details coming soon ?

— k e e l y (@keelyrwillis) June 4, 2019
Hmm… Is it possible that Humphries is bringing a concert to Lexington sometime soon?
We'll find out at noon.
Louisville Muhammad Ali International Airport has its new logo
To match its new name, the Louisville Muhammad Ali International Airport unveiled its official new logo yesterday evening in front of various media members, along with friends and family members of "The Greatest."
Among other signage that will be displayed throughout the airport, the main logo featuring a silhouette of former heavyweight champion of the world Muhammad Ali raising his fists in front of his signature butterfly was debuted.
Take a look:
What do you guys think of the new logo?
[mobile_ad]