Today on KSR: It's (almost) Tournament Time
Congratulations.  You've almost made it.  We are 24 hours away from the greatest four days in sports.  Don't Geek.  We have a few things in mind to keep you busy until then.
Complete Your KSR Bracket
Thousands of you have already made the correct decision and created an entry in the KSR Bracket Challenge.  If you're like me, you've probably modified the entry multiple times.  The days of tinkering with your bracket are done.  Get registered, get it finished and good luck.  There are some phenomenal prizes up for grabs that I can't wait to win.
Watch the First Four
The Radford Raiders were the first team to advance in the NCAA Tournament, followed by the Bonnies' victory over UCLA.  Tonight four more teams will go head-to-head in Dayton on Tru TV.
6:40 — N.C. Central vs. Texas Southern
9:10 — Arizona State vs. Syracuse
Read Reports from Boise
The KSR Crew touched down in Idaho late last night. They received an unexpected warm welcome.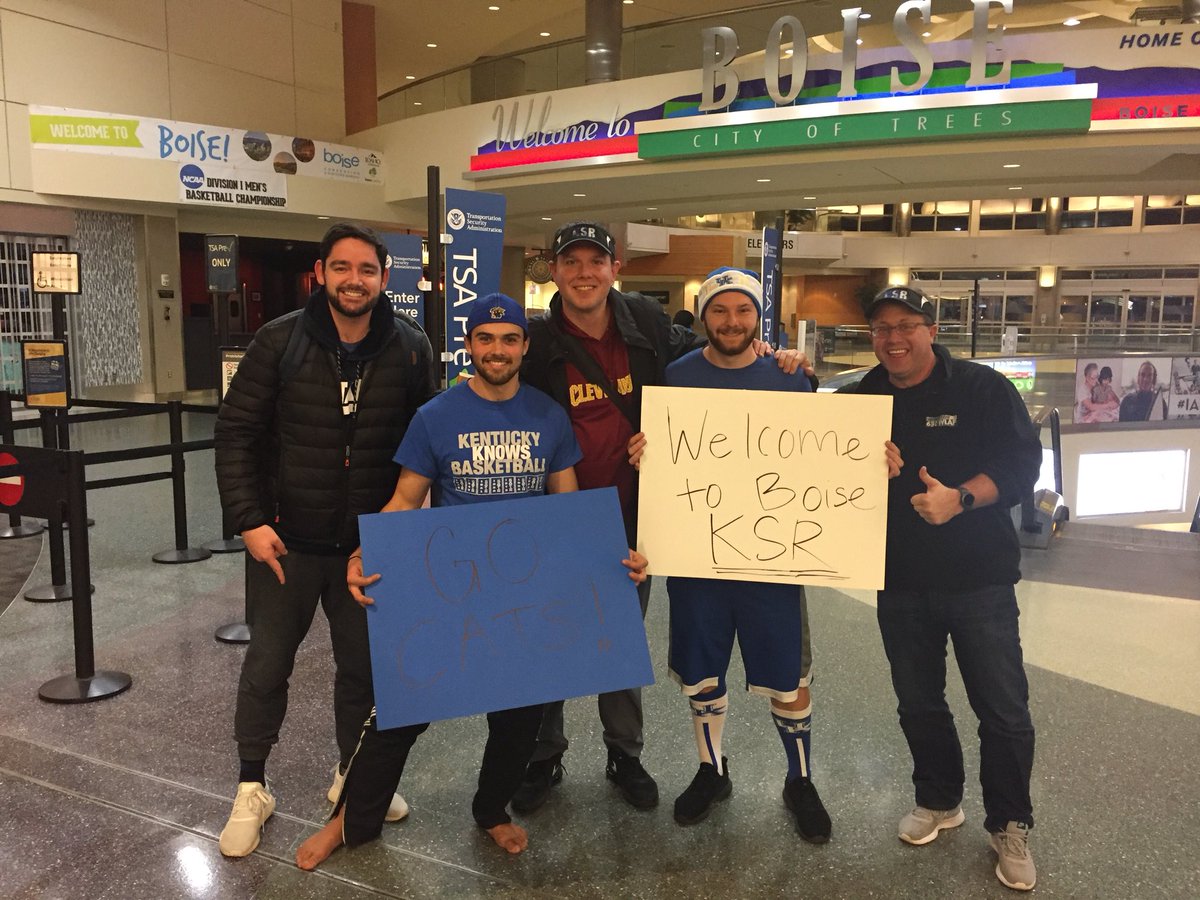 They'll be inside Taco Bell Arena this evening around 5:00 ET with reports from Kentucky's practice.  As Virginia taught us, no news is good news.  Hopefully we'll just hear more "I like my team" from Swaggy Cal as the team prepares to take on the Atlantic 10 Champion Davidson Wildcats.
Check Out the UK Postseason Guide
If you've consumed everything you could possibly consume about Kentucky basketball before the NCAA Tournament, I have a 150 more pages for you to see in the UK Postseason Media Guide.
Go to Rupp for the KHSAA Sweet 16
Today's slate of games features a match-up of mountain teams and the arguably the two best teams in the tournament.
Noon — Estill County vs. Corbin
1:30 — Scott County vs. Trinity
6:30 — Southwestern vs. Warren Central
8:00 — Pikeville vs. John Hardin
Relive Great Moments in UK NCAA Tournament History
Allow me to go down a YouTube wormhole for a moment…
Listen to Kentucky Sports Radio
If you do nothing else, make sure you listen to KSR in Idaho.  Before boarding their flight, Drew Franklin ate Skyline Chili.  Once they boarded the plane, Matt Jones sat next to a crying infant.  Folks, this is can't miss radio, starting in one hour.
[mobile_ad]