Today on KSR: An SEC showdown in Columbia and official visits in Lexington Good morning, friends, and congratulations on making it to Friday. We've got a big, big weekend coming up, so let's go ahead and get right to it.
All eyes towards South Carolina
It's very easy to be pessimistic about tomorrow's game at South Carolina. Not only is Jordan Jones out, the atmosphere in Columbia will be absolutely nuts, and the Cats haven't exactly inspired a lot of confidence in their first two games; however, Kentucky DOES have a three-year winning streak on its side, and how many times can we say that? Here's hoping that gives the Cats the mental edge on Saturday.
The Gamecocks are a 6.5-point favorite
I expected South Carolina to become an even bigger favorite once the news that Jordan Jones is out spread, but it the spread hasn't budged in the last few days.
Immanuel Quickley and Keldon Johnson begin their official visits
This is a huge weekend for football, but it's also a huge weekend for basketball recruiting. Five-star prospects Immanuel Quickley and Keldon Johnson are on their official visits to Lexington this weekend, which means our ears will be pressed to the ground to listen for rumblings. Quickley, who got to town last night, is the recruit most likely to commit to Kentucky first, and a good visit could result in an announcement in the next few weeks. Meanwhile, Kentucky was late to the game for Keldon Johnson, but has made up ground and could surge ahead.
ICYMI last night, Aaron Torres had an excellent feature on Quickley that explains why he's the perfect player to build the 2018 class around:
As Immanuel Quickley prepares for his official visit we talk to the people who know him best
Other recruiting notes: Calipari offered two 2019 prospects yesterday: five-star PF James Wiseman from Memphis and five-star SF D.J. Jeffries from Olive Branch, MS. Then, he stopped by the set of the new Uncle Drew movie in Atlanta because why not?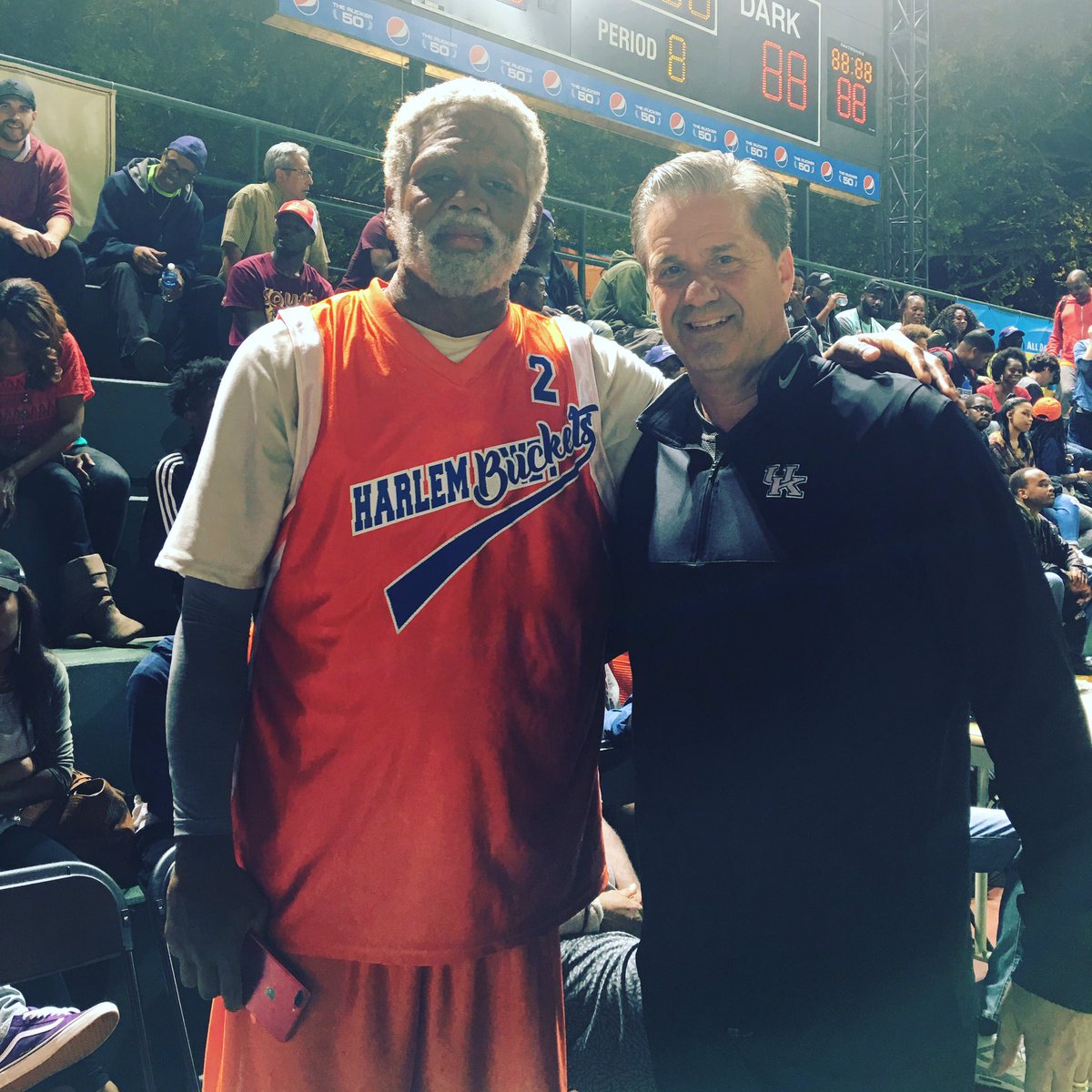 The man never stops, does he?
This picture of Wenyen Gabriel is intense
Gabriel shared this picture from UK's picture day and I'm a little terrified. Huge fan of the #REVEN9E hashtag though. Check out more pictures from the photoshoot below:
Who else suffered through Bengals/Texans?
As a lifelong Kentucky fan, I've seen some bad football, but last night's game between the Bengals and the Texans may take the cake. I tuned in because I had some fantasy guys playing, but it didn't take me long to switch the channel. Judging by my Twitter feed, a lot of you suffered through the entire thing. How long before the Bengals give up on Andy Dalton and hand the reins to AJ McCarron?
It's Matt Jones Day in Middlesboro
Middlesboro's celebration of their native son started last night with a concert by the O'Connor Band, and continues this morning with the radio show at the downtown concert stage. If you're in the area, come on out and enjoy the fun.