Today in NCAA stupidity: Caleb Swanigan hasn't been cleared yet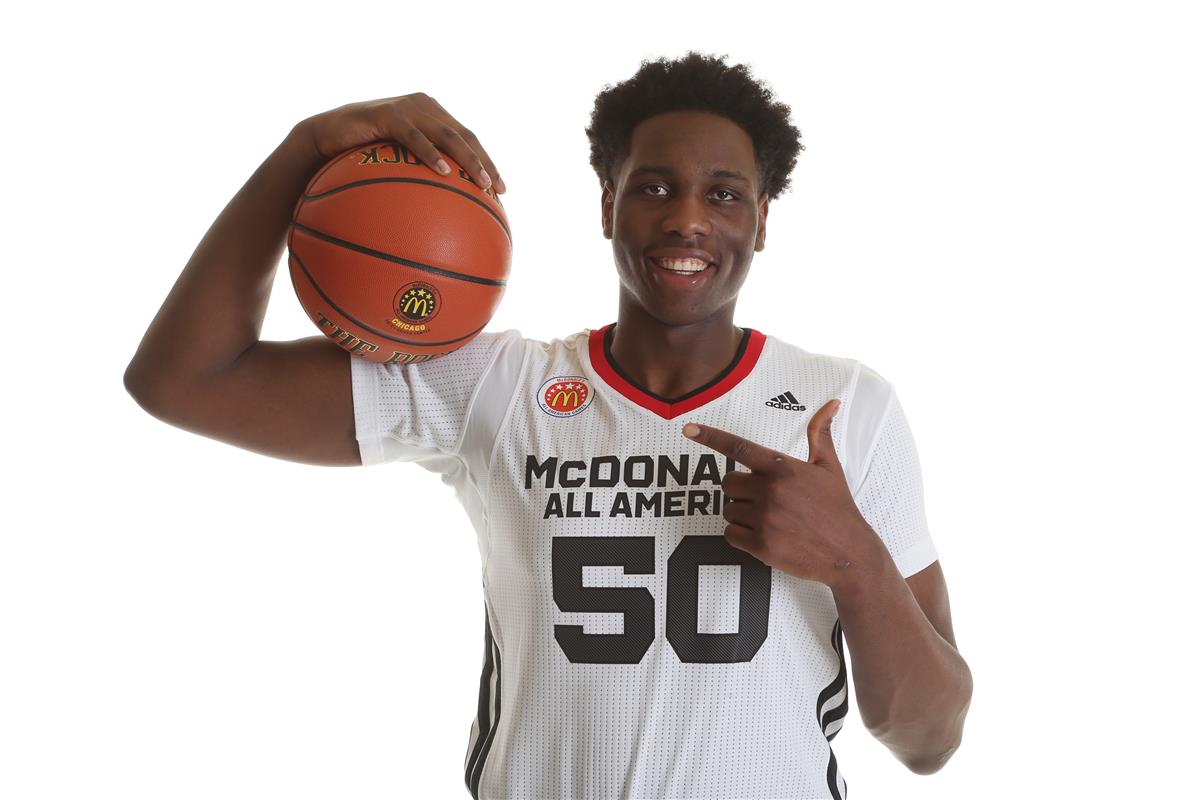 As Kentucky fans, we've dealt with our fair share of NCAA stupidity, most recently waiting for Skal Labissiere to be cleared by the NCAA. On Friday, Yahoo reported that Skal has been cleared, but there are still some players out there that haven't, including one-time UK recruit Caleb Swanigan, a freshman at Purdue.
You may remember Swanigan's story. In 2011, Swanigan was a 6'2″ 360 lbs. 14-year-old living in a homeless shelter in Salt Lake City. His father was a crack cocaine addict, his mother was out of a job, and all of his siblings had dropped out of high school. Roosevelt Barnes, a sports agent who graduated from Purdue, used to mentor Swanigan's older brother and offered to take Caleb under his wing, inviting him to move in with him. He eventually adopted him. Swanigan wanted to be a basketball player, so Barnes helped him lose 100 pounds and develop his game. Swanigan became on the of top prospects in his class, and eventually committed to Purdue after first committing to Michigan State. With only a few weeks left until the official start to basketball season, the NCAA still hasn't cleared him because of his relationship with Barnes.
"I adopted Biggie because I loved him unconditionally," Barnes, told Bleacher Report's Jason King last week. "I wanted to show him that no matter what happened, I wasn't going anywhere. I felt like it was my responsibility as a man to help this kid, because no one else was going to do it.

"If I was going to go out and get a kid for basketball reasons, I'd go find a Chris Webber or a Shaquille O'Neal — a freak. The only thing freakish thing about [Swanigan] was how many calories he could devour. Maybe if I wanted to develop the next hot dog-eating champion, the next Joey Chestnut, people would have a legitimate gripe."
Yeah, NCAA, shame on the guy who rescued a kid from a terrible, terrible situation. What a money-grubber! If you need something to read over lunch, definitely check out King's piece about Barnes and Swanigan's relationship. It'll be the best thing you'll read today and will also make you shake your first at the people in Indianapolis.
[Homelessness, Heartache and Hoops: Caleb Swanigan's Rough Road to Purdue]