Tickets available for the next 5 home games; eRupption Zone tickets available to public for Boston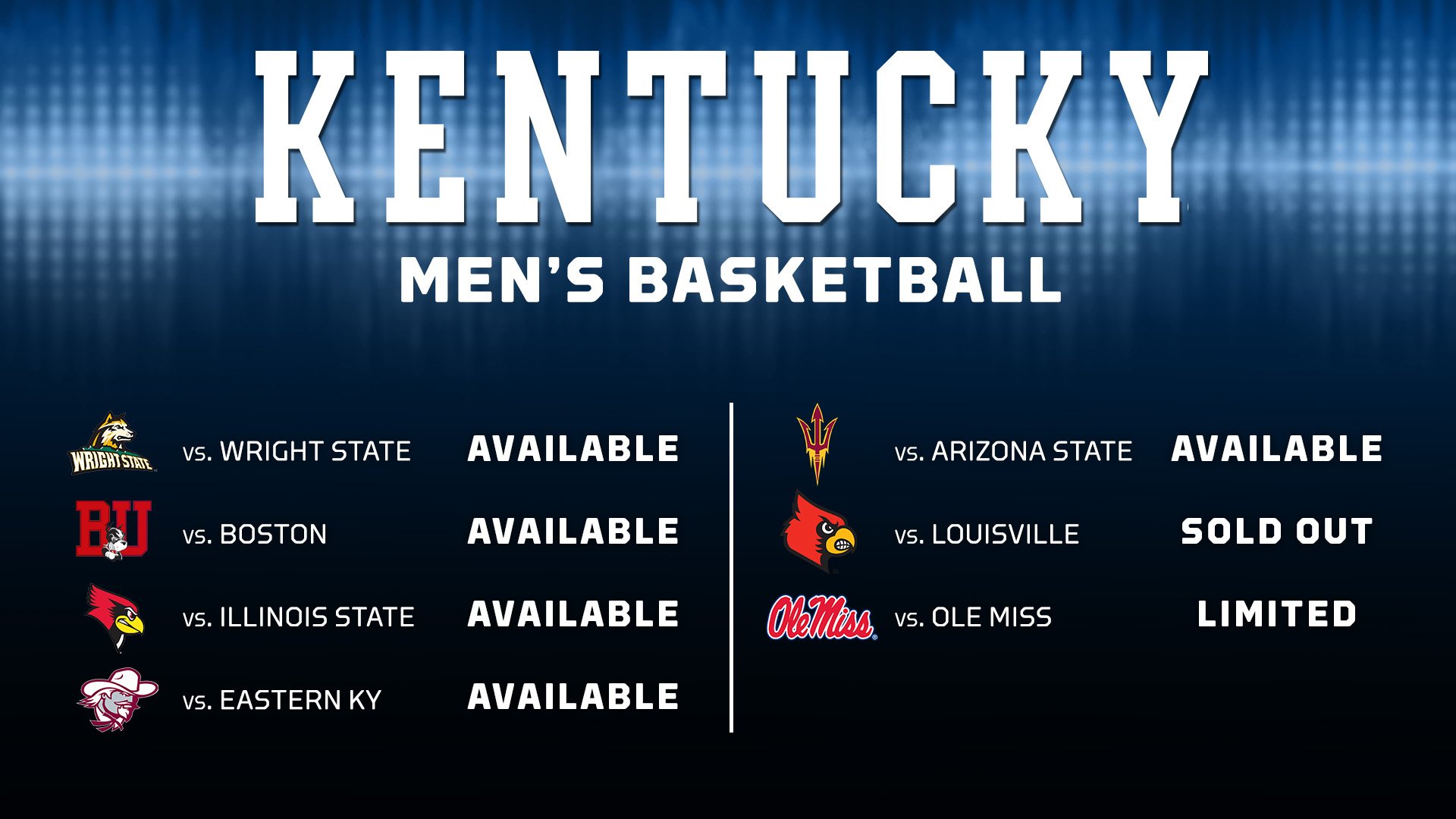 Want to see the Cats play in person after their big win over Duke? Good news: there are tickets available for the next five home games. Head on over to Ticketmaster to scoop them up before they're gone.
More good news: UK also announced that eRupption Zone tickets will be available to the public for the Boston game on Tuesday night. The tickets will be $5 each (cash only) and limited to one per person. You can start lining up to buy yours outside the Rupp Arena Box Office Tuesday at 4 p.m. Fans in line will receive a numbered wristband and must return to line at 7 p.m., two hours prior to tip-off. Tickets will then go on sale 90 minutes prior to tip-off at the Rupp Arena Box Office and are available on a first-come/first-serve basis.