The Sporting News did a profile of Tod Lanter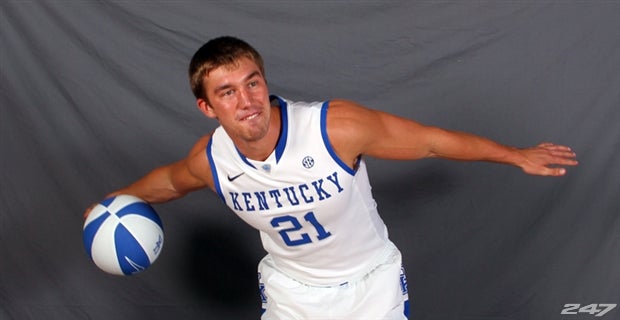 We're all big Tod Lanter fans around here, so when I saw that The Sporting News' CJ Holmes (a walk-on at Auburn from 2012-2014) did a profile of Lanter, I knew I had to share it with you guys. Lanter gave Holmes a bunch of behind-the-scenes stories about his time at Kentucky, confirming that he was brought on to give Alex Poythress an extra push in practice.
"(The coaches) wanted someone that could focus solely on harassing Alex defensively during practice," Lanter said. "They lacked the depth to assign someone specifically to be physical and consistently keep a body on him."
Lanter was such a late addition that his shoe order from Nike wasn't even in by the time Blue/White game rolled around and no one knew who he was. After sinking the free throws to give Blue the win, Lanter said he had 5,000 new Twitter followers and 800 missed text messages. Wow.
There are plenty of more great anecdotes like that one, so click on over to The Sporting News to check it out.