THE SNOW IS COMING. Wake up.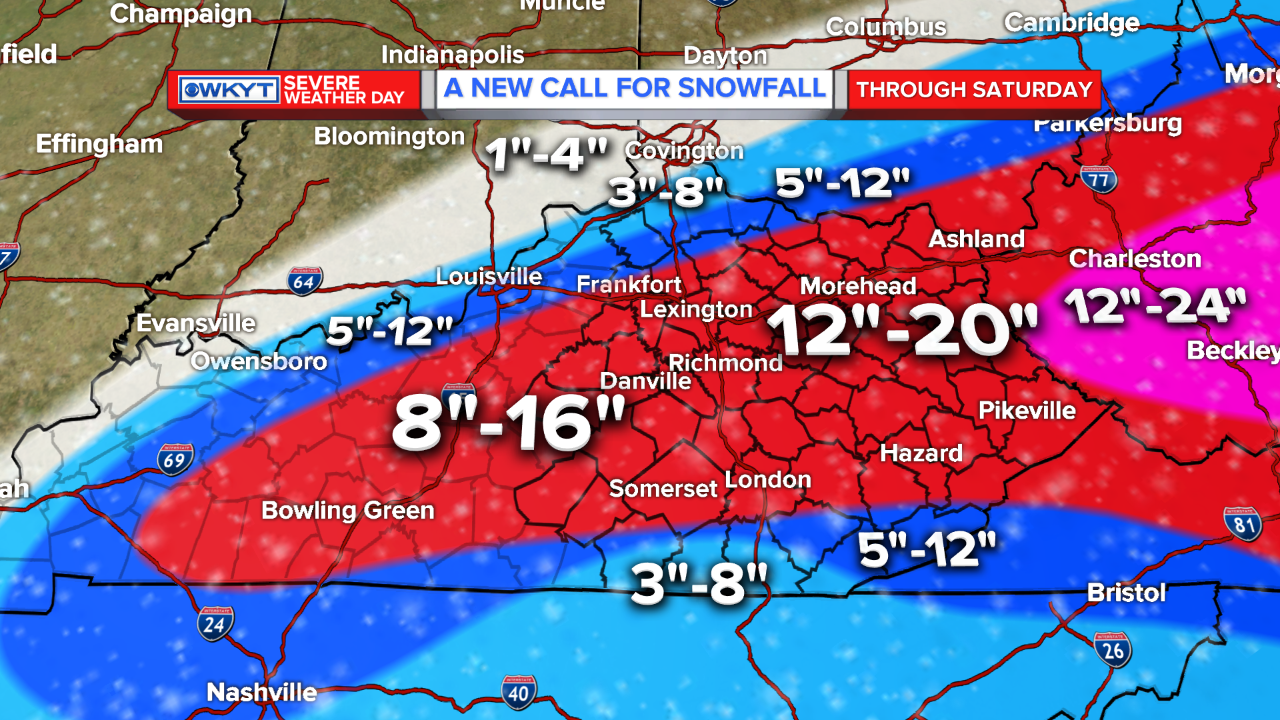 Good morning from a dry and cold Fayetteville, Arkansas, where I'm hunkered down at the Hilton Garden Inn after an exciting win over the Razorbacks last night. I'm not planning to head back to Nashville until tomorrow morning anyways, but holy crap, Winter Storm Jonas looks terrifying, doesn't it? Cold temperatures may be all I have to deal with this morning, but those of you in Kentucky have much, much bigger problems. Like, did you buy enough milk and bread? What about toilet paper? Most importantly, do you have enough booze to get you through Snowmaggedon? Priorities, people!
It looks like we've got a long day of hanging out together, so here's what you can expect…
I'm not ready to move on from last night's game, but I guess we have to
I mean, it was just so good. The Auburn loss was so bad that my friends and family were giving me the ole ¯\_(ツ)_/¯ about coming down for the SEC Tournament in March; however, Kentucky pushed past its road woes to put together its most complete win of the season in the most unexpected manner possible. Skal Labissiere broke through his slump by moving away from the basket and "just playing basketball." Derek Willis got the start and responded, putting in his second straight impressive performance with 12 points and 7 rebounds. Derek's struggled to find the spotlight in his first two and a half years at Kentucky, and last night, he told reporters that if not for his dad and the fans' support, he probably wouldn't be playing basketball anymore:
"I just want to make [my dad] happy, I want to make people in the state of Kentucky happy, all the fans. That's what I play for, or else I wouldn't play this game anymore, honestly." 
Keep it up, Derek.
"Alex and Marcus, they're fighting for their lives now"
"Alex and Marcus, they're fighting for their lives now," Calipari said. "If these other two played like they played? I love Marcus Lee and I love Alex Poythress, but if those other two are better, they're playing, that's just how it is."
I love them both too, but you really can't argue with that.
Watch Skal, Derek, and Calipari in the postgame presser
John Calipari will preview the Vanderbilt game at 2 p.m.
How does Kentucky roll? They fly back from games about an hour after they're over. While all the Kentucky media members were freaking out about canceled flights in the media room after the game, the team was boarding their private jet to make sure they beat the storm home. Rest easy, BBN, your Cats are snug as a bug in their beds at the Joe Craft Center, ready to prepare for Saturday's game against Vanderbilt. John Calipari will address the media who make it back to Lexington this afternoon, so check back later for a recap.
Vanderbilt's already in town
Nashville's getting hit by Winter Storm Jonas as well, but if you were hoping the Vanderbilt basketball team wouldn't be able to make the three-hour trek to Lexington, well, sorry; the team got in last night to ensure they were safely in Lexington for tomorrow's game. In case you're not up on your Vanderbilt basketball, 7'1″ Luke Kornet — who was actually born in Lexington — is back after missing some games with a knee injury, and the Commodores are starting to click. Kentucky looked really good last night, but will Vanderbilt derail their progress? God, I hope not.
UK Hoops lost a tough one last night
Matthew Mitchell's squad dropped a clunker in Oxford last night, losing to Ole Miss 73-65. Kentucky managed to cut the lead to four late in the game, but Janee Thompson sprained her left ankle with 1:50 left and was carried off the court. The ladies will look to get back on track against #18 Tennessee Monday night in Memorial Coliseum. The game will be televised on ESPN2.
Malik Monk plays on ESPNU at 5:30 p.m.
Looking for something to watch while you're snowbound? Malik Monk and his fellow Bentonville Tigers will take on El Dorado on ESPNU at 5:30 p.m. ET. The only reason I stayed in Arkansas last night instead of heading back to Nashville ahead of the storm was to cover this game and hopefully speak to Malik afterwards, so cross your fingers for me that the latter happens, or I'll be a very upset blogger tonight.
Ryan Lemond is a winter storm trooper
Will there be a show today? I think so. I hope so. Will Matt make it back in time from California? Probably not, but tune in in about an hour to find out.