The NBA Draft's Thursday Morning Wakeup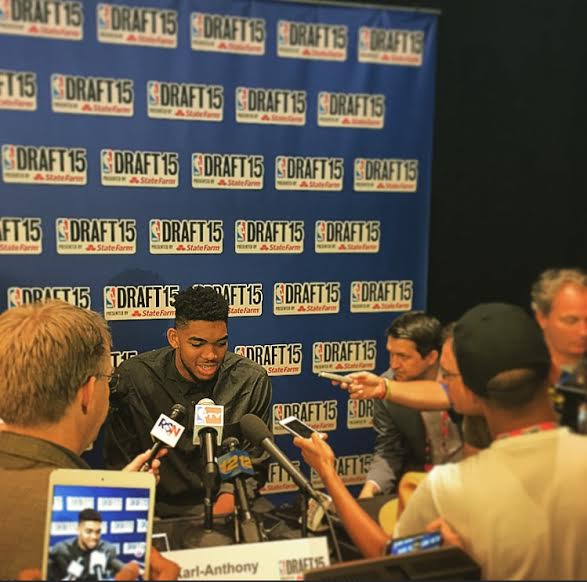 The NBA Draft is tonight!
Kentucky's 2014-15 season ends tonight, when the seven draft entrants hear their name called in the Barclays Center. Karl-Anthony Towns is almost a certainty to go first overall, but his six Kentucky teammates must wait to see how things play out before knowing their NBA futures.
Here's where DraftExpress.com projects the Cats in its final mock draft:
1. Karl-Anthony Towns, Minnesota
10. Devin Booker, Miami
11. Trey Lyles, Indiana
13. Willie Cauley-Stein, Phoenix
46. Andrew Harrison, Milwaukee
47. Dakari Johnson, Philadelphia
Undrafted: Aaron Harrison
We will have plenty of draft talk throughout the day and then a long night of complete coverage once it all begins at 7:00 p.m. ET.
The Jamal Murray celebration continues.
You woke up with an enormous smile on your face, still there from Murray's announcement, didn't you? You're not alone. Big Blue Nation is still rejoicing in the rather surprising addition of Murray to next year's basketball roster. His pledge lifted UK to the top spot in the class rankings and presumably locked up the fifth spot on what will be the best starting five in college basketball:
G – Tyler Ulis
G – Isaiah Briscoe
G – Jamal Murray
F – Alex Poythress
C – Skal Labissiere
Next up: Marcus Lee, Mychal Mulder, Charles Matthews, Derek Willis, Dominique Hawkins
With a squad like that, we can go ahead and set our sights on yet another return trip to the Final Four. They're going to be a fun, and fast, group to watch.
Sorry, Oregon.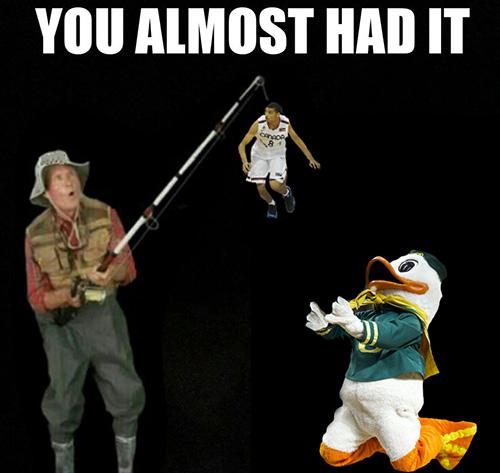 Coach Cal's cold streak wasn't going to last forever.
DeMarcus Cousins may become a Laker, maybe, probably not.
The Kings and Lakers opened up the discussion on a potential trade that would send our favorite NBA player to Los Angeles. The two organizations have exchanged the framework of the deal and the communication could intensify today, according to Adrian Wojnarowski.
However, Vlade Divac insists Sacramento isn't willing to trade Cousins, while Cousins insists he wants to remain in Sacramento. If a deal were to go down, it would likely involve that No. 2 pick in tonight's draft.
Meanwhile, Cousins is on vacation in Mexico.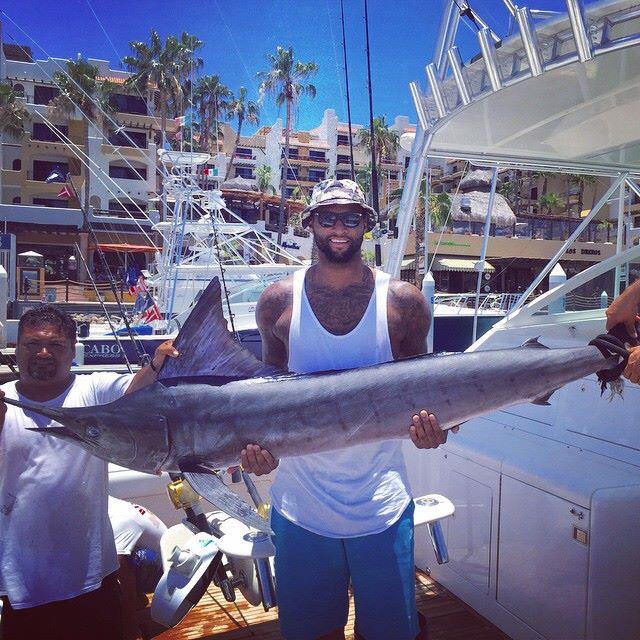 Check out this New York Times feature on Dakari Johnson.
"A Place for Dakari Johnson to Hone His Fine Art, Basketball"
Brook-lyn! Brook-lyn! Brook-lyn! Brook-lyn!
Let's talk new TV shows for a second.
I watched HBO's Ballers and True Detective last night and the former was a pretty big letdown, although I still plan to watch because it's The Rock. I'm a little torn on True Detective. Was it good? I need to re-watch it before I give my opinion. It didn't have my full attention.
Today I plan to check out last night's Mr. Robot premiere on USA. I didn't know USA still existed, but the new series got great reviews. We'll see.
Outside of those three, my favorite show going right now is Power on Starz. It's surprisingly good for a 50 Cent joint.
The KSR Tour takes a quick break for two shows from New York.
Matt is in the big city for the draft so the tour across Kentucky is on hold until next week. He will do the next two shows from New York and then we're back at it on Monday as I replace Ryan Lemond as guest host for Week 2.
Tune in this morning for NBA and Jamal Murray talk.