The "Mo Bamba Video" is One Weird Story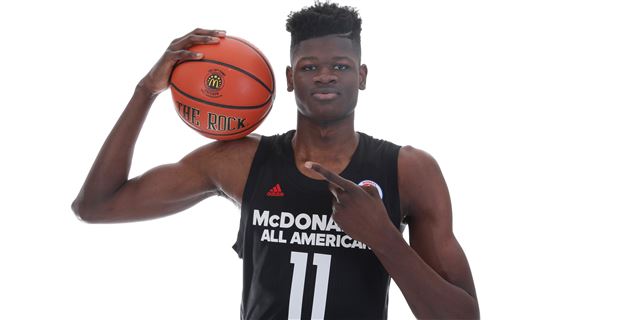 "Long story short, on the outside it looks real good.  On the inside, it's real nasty."
That line just opened up a can of worms for Mohamed Bamba, the second-ranked player in the 2017 class that chose to play for Texas over Kentucky and others.  The quote comes from Ibrahim Johnson.  In a Facebook video, Johnson says he's Bamba's brother and proceeds to unleash serious accusations that would violate NCAA rules and prohibit Bamba from playing college basketball.
"Mohamed Bamba, he's a nasty (expletive).  He's not going to play this year in the NCAA because I already reported him to the NCAA…He's not going to play this year because I exposed this kid."
Johnson says he's doing this after "a wolf in sheep's clothing" split apart the formerly inseparable brothers.  That wolf is who allegedly gave Bamba impermissible benefits.
I will not embed the Facebook video on the website because of the language Johnson uses, and the fact that it's just a guy in a Facebook video, but you can watch it here.  The validity of these accusations are obviously in question, which makes this a very strange scenario.
To make matters even more strange, Bamba was in fact one of the least nasty kids I've ever ran into on the recruiting trail.  Hopefully these accusations are just that, because college basketball will be a lot better with Mo Bamba playing in 2017-18.