The locker room was awful and impossible, so I left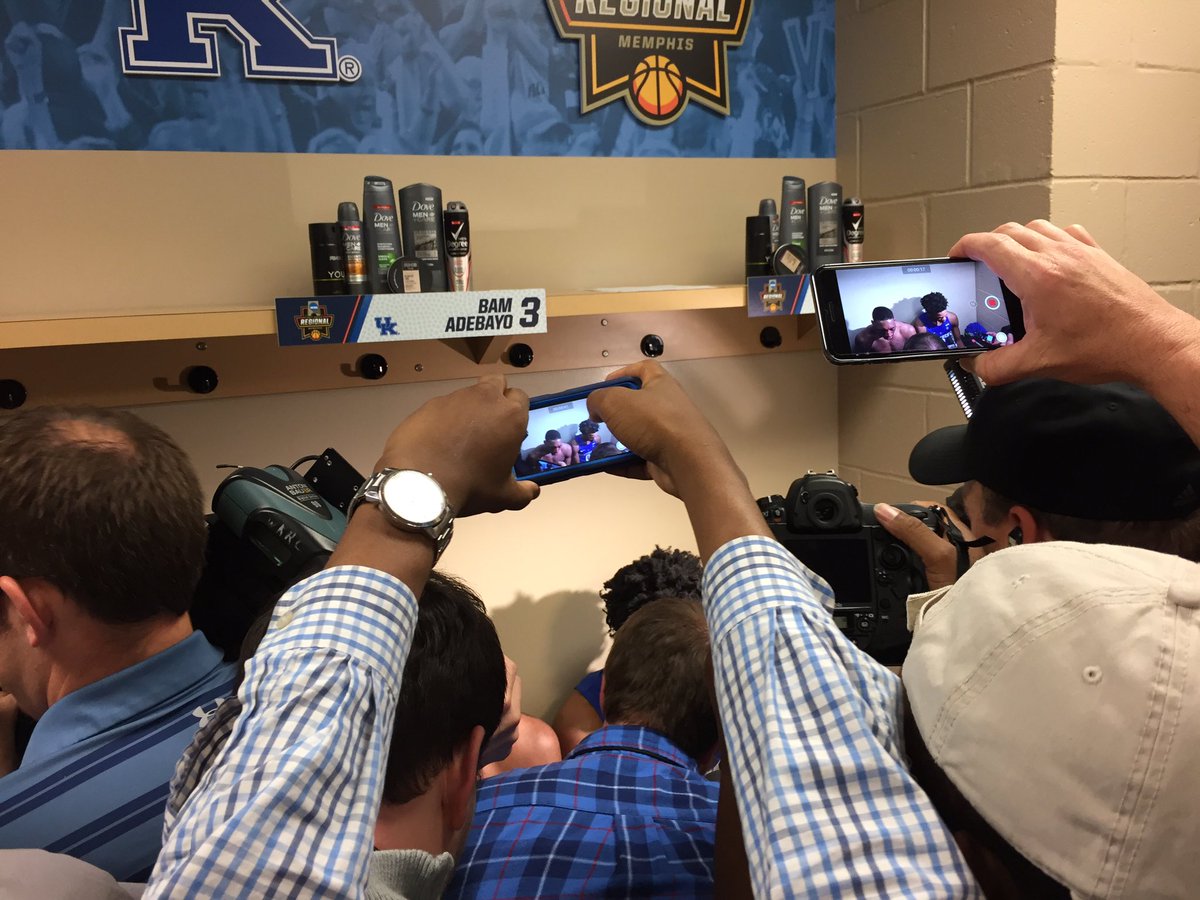 I was charged with the unenviable task of going to the locker room to get the team's reaction to a heartbreaking loss, but after trying for ten minutes to even see a glimpse of one of the players, I gave up. From what I could hear, De'Aaron Fox was doing most of the talking, giving North Carolina kudos, hugging Bam Adebayo, and telling reporters how much he loves his brothers. It became clear I wasn't going to be able to get a shot and I really don't enjoy shoving a camera in sad kid's faces, so here are so views from those who were up front. Warning: It'll break your heart.
Tough scene in UK locker room. Bam and Fox crying together. Fox: "I love my brothers." #BBN pic.twitter.com/4K712OLSHr

— Tanner Hesterberg (@TannerWKYT) March 26, 2017
Very emotional Kentucky locker room as expected. pic.twitter.com/ksNn4iOGHW

— Joe Mussatto (@joe_mussatto) March 26, 2017
And they say one-and-done players don't care.