The Kentucky Basketball Billboard at the All-Star Game is Awesome
Earlier today the Kentucky men's basketball Twitter account released pictures of a billboard in New Orleans near the Superdome.  It was the same billboard in each picture, but the sign was different in each picture, showcasing the nine former Wildcats participating in NBA All-Star Weekend events.
My dumb brain assumed it was simply a photoshop.  "How could it be real if there's different pictures on the same billboard?"  Because it's a digital billboard, idiot.
Here's the slideshow UK purchased to rotate on the digital billboard throughout NBA All-Star Weekend in New Orleans.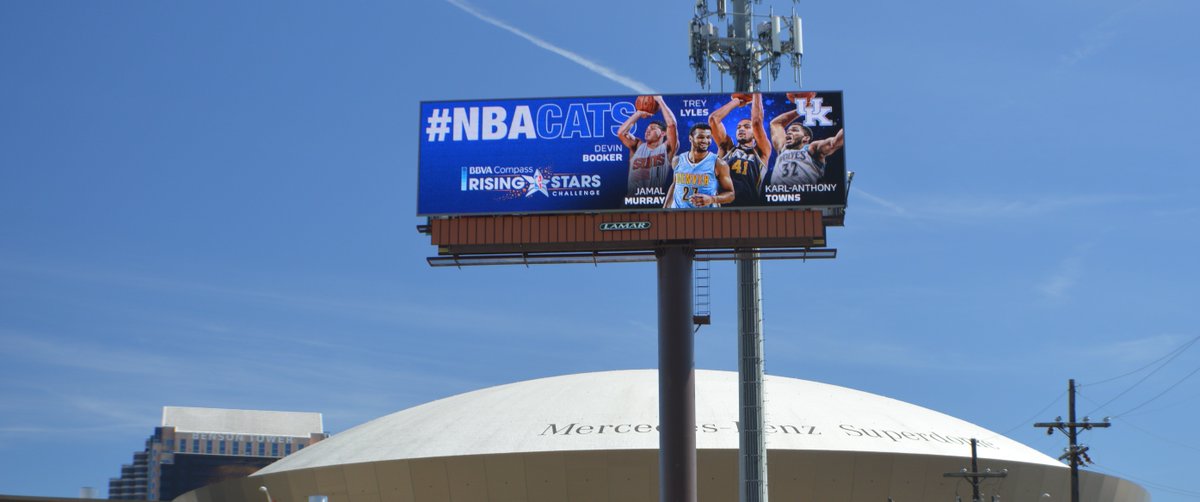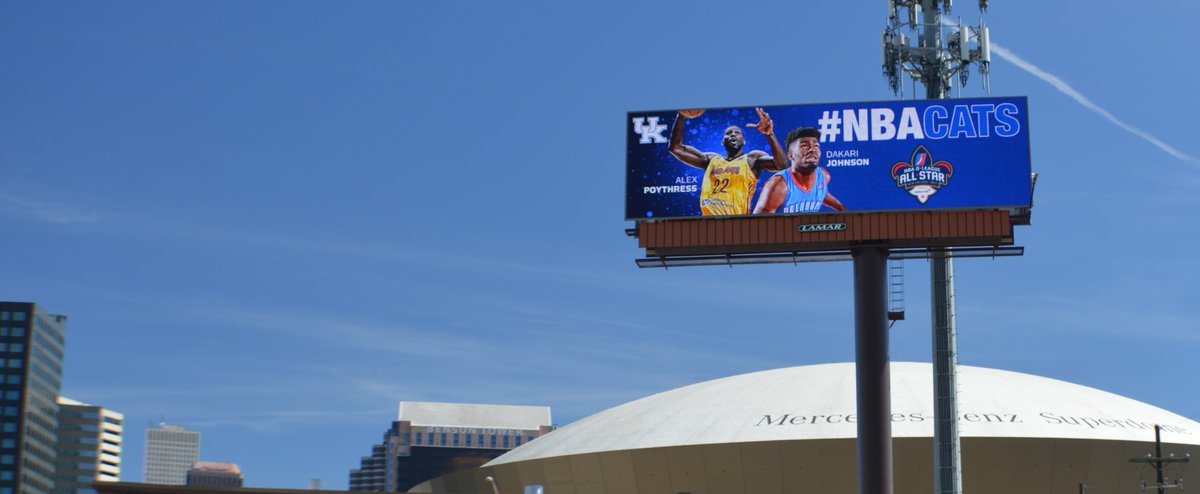 Power moves only.