The Cats are a Three Seed in the Early NCAA Tournament Bracket
In the first NCAA March Madness Bracket Preview Show Kentucky is a three-seed in the East Regional.  In that regional the defending champion Villanova Wildcats are the No. 1 overall seed.  Louisville is the two-seed, setting up a potential Sweet 16 matchup in Madison Square Garden.  UCLA is the No. 4 seed in the East.
Coach Cal was happy to see their spot and asked Bill Raftery, "The way we're defending, can we put it in marker?"  A look at the top 16 seeds:
1. Villanova
2. Kansas
3. Baylor
4. Gonzaga
5. North Carolina
6. Florida State
7. Louisville
8. Oregon
9. Arizona
10. Virginia
11. Florida
12. Kentucky
13. Butler
14. West Virginia
15. UCLA
16. Duke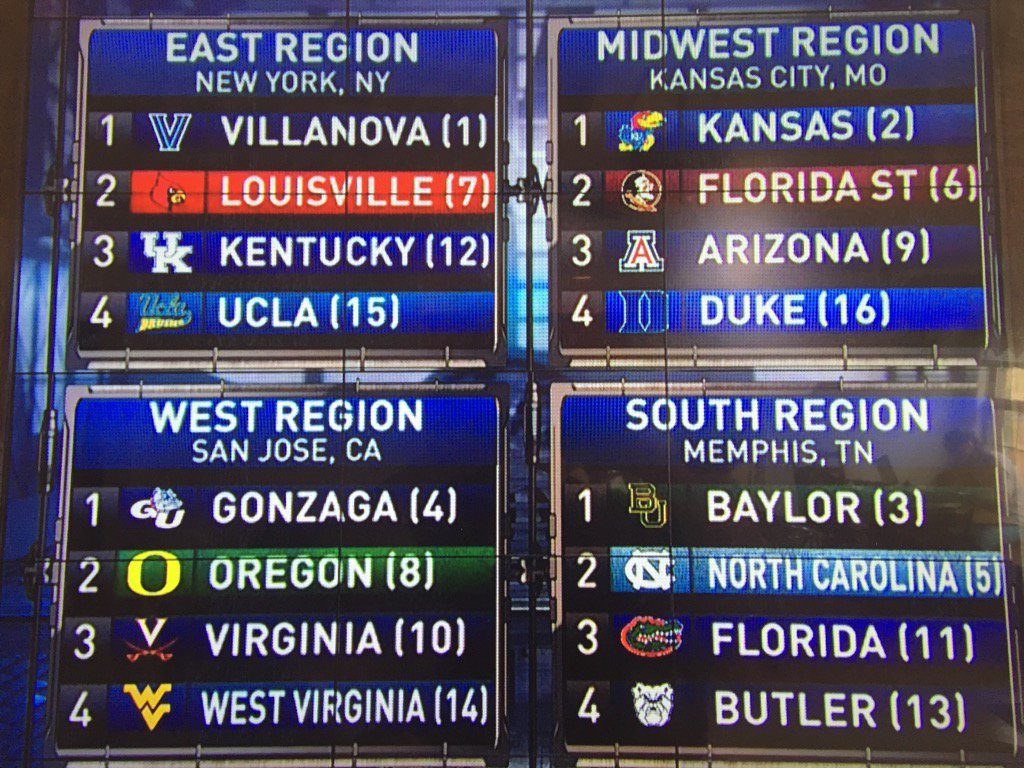 It's an early look, leaving plenty of room for movement between now and Selection Sunday on March 12.