The Bluegrass Boys secure the 1-seed in the Midwest Region of The Tournament
Good news! The Bluegrass Boys secured the 1-seed in the Midwest Region of The Tournament, which tips off in two weeks. The group of mostly Kentucky alums will face off against the 16-seed Jackson TN Underdawgs at 6:45 p.m. on Saturday, July 16 at St. Xavier in Chicago. Here's the bracket for the first two rounds: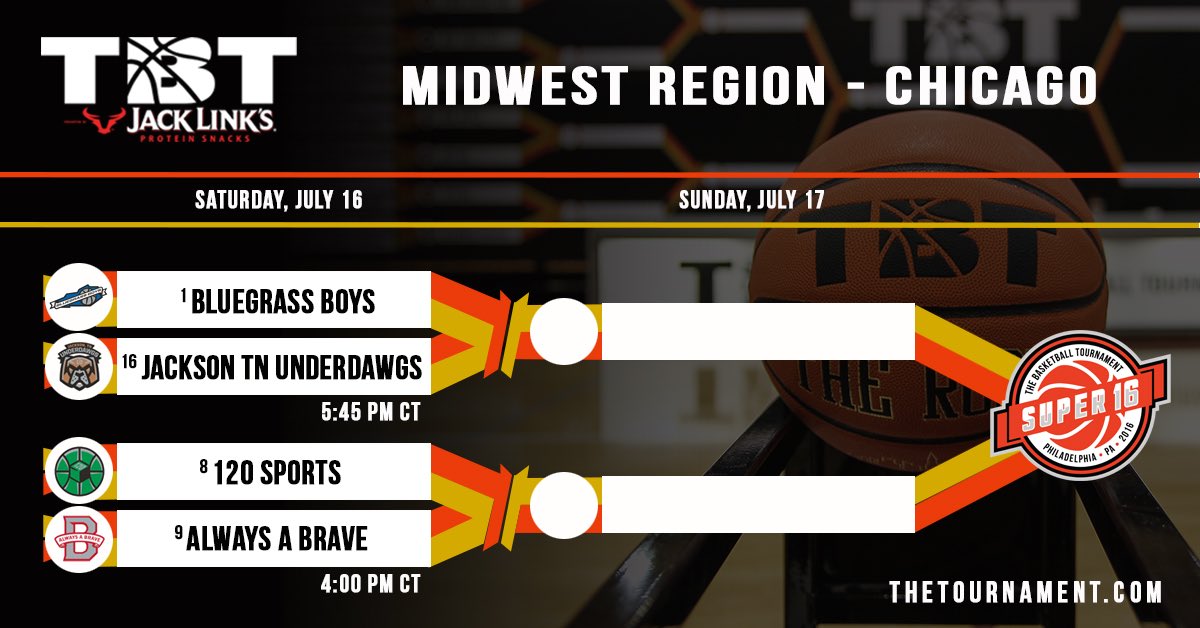 Who are the Jackson TN Underdawgs? Apparently, a group of friends who have been playing together since high school. According to The Tournament's website, their roster includes a banker, an engineer, a teacher, and a truck driver. Yeah, we got this.
The winner of the first two rounds will move on to the Super 16 in Philadelphia. In case you missed it earlier this week, The Bluegrass Boys added some new members. Here's the entire roster:
Shagari Alleyne
Chane Behanan (Louisville)
Ramel Bradley
Joe Crawford
Jordan Crawford (Xavier)
Erik Daniels
Kevin Galloway (UK and Texas Southern)
Scotty Hopson (Tennessee)
Perry Stevenson
Marquis Teague
Brian Williams (Tennessee)
Coach: Derek Anderson
It'll be a little weird cheering for a team with Chane Behanan, Scotty Hopson, and Brian Williams on it, but hey, at least the jerseys are blue, right?