The 8 Cheesiest Moments from John Calipari & Rick Pitino's Podcast
Late last night, John Calipari's much-anticipated podcast with Rick Pitino was released, giving fans on both sides lots to talk about today. We've already recapped the podcast for you, which included some great moments in which Rick describes his early years at Kentucky, stories about Five Star Basketball Camp, and even a discussion about the scandal at UofL; however, there's PLENTY of over-the-top cheesiness in between. From Calipari's odd "fake news" skit at the start to his constant maniacal laughter throughout, it's a good thing this podcast was sponsored by Papa John's because it's cheesy as hell.
In that spirit, I ranked the cheesiest moments of the podcast by the one thing Calipari professes to love most in this world: Papa John's famous cheese sticks! On my scale, one cheese stick is charming, five cheese sticks is lactose overload.
1. The Opening Skit
I felt like a kid on Christmas morning when I saw the podcast had been released overnight. I quickly downloaded it and tuned in, ready for fireworks. Well, I'm not sure anything prepared me for Calipari's fake news skit, which might be the corniest thing I've ever heard in my life. You know it's a gotta be a joke early on when Cal "invites Rick in" and you can hear the door "slam," and then he breaks into a bit about Rick stealing Ellen's brownies.
"Hey, yo, those aren't your brownies, my wife made those for one of our players. I said get your hands — hey you –"
What follows is an odd sequence of sound effects: growling, Cal yelping, karate chop grunts, swords clashing, more growling, crashing, etc. etc. etc. Finally, Cal says "FOLKS, THAT WAS FAKE NEWS," because fake news is all in the real news these days.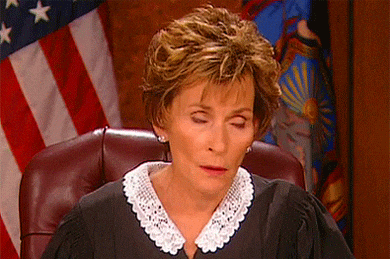 Thankfully, this was by far the cheesiest moment of the episode.
---
2. The Blue Apron Ad with Ellen
As always, Ellen and Calipari's Blue Apron ad was just adorable. Bucatini pasta bolognese with shredded brussels sprouts! Yum.
---
3. The Book Talk
Have you heard Calipari has a new book out? No? Well, he's here to make sure you and Rick Pitino know. In fact, that's the first thing he brings up when Rick gets on the line.
Cal: "I gotta ask you a question before we get started: Have you read my new book?"

Rick: "When I looked at the chapters and saw 'Assembling the Talent' is the number one chapter, I immediately bought five copies, one for each assistant coach."
Yeah, that's completely bogus. And, of course, Cal ends the podcast by plugging his book again.
---
4. Pitino bringing up 1-8
Props to Pitino for bringing up his old record vs. Cal at Kentucky before Cal had the chance. After Cal moaned about having to live with the loss to Louisville for a year, Pitino quipped, "Well how would you like to live with being 1-8?".
This is the laughter that followed:
Actually, that laugh is probably genuine.
---
5. Crazy fan stories!
Calipari and Pitino share a unique bond in that they both understand better than anyone how crazy Kentucky fans can be. Both have been considered gods in the state, and it was fun to hear Rick verify the urban myth that fans used to take dirt and grass from his yard, and share a new story about how a crazy woman dropped off a VHS of "The Bodyguard" at his house after they lost to Louisville.
Calipari was giggling like a baby after the dirt in a jar story:
---
6. Cal ribbing Pitino for recommending him for the New Jersey Nets job
Calipari's pretty self-deprecating about his short tenure with the Nets, a job for which Pitino recommended him. Cal couldn't help getting a jab in about it, asking Rick if he did it on purpose.
They both got a laugh out of that one:
---
7. Talking about sons!
Inevitably, the talk turned to Calipari and Rick's sons, and Rick shared a story about his Louisville team playing his son Richard's Minnesota team back in Puerto Rico back in 2014. After the game, Rick said his son blew by him in the handshake line. Oh, the nerve!
Calipari thought it was great:
---
8. Calipari trying to take credit for the 1996 National Championship
After Cal got Rick to talk about the UofL scandal, the mood lightened when Cal jokingly tried to take credit for UK's 1996 title after Rick said he decided to play Anthony Epps at point guard instead of Tony Delk after playing Calipari and UMass.
Cal: "Do you give me credit for the national title then? No?"
Rick: "I didn't."
Cal: "Well, now we did. Now I helped you."
Thankfully, it was over after that, because it was pretty clear the fake laughter that followed was definitely fake:
Whether you've listened to the podcast or not, do yourself a favor and listen to this laugh track I made of all of Cal's maniacal laughter in the podcast. It might be one of my favorite things ever: