Tarheel Blog: "It's time someone called out Coach K"
In their most recent recruiting class, Duke snagged commitments from Kentucky targets Zion Williamson and RJ Barrett, among other elite prospects. Over the last few years, that trend has slowly shifted to the norm, with top talent opting for Duke over the Wildcats.
The national media has always adored Duke and Coach K, but their recent spike in recruiting success has only magnified that love fest. And it makes me want to vomit.
Luckily for us, another fanbase shares that same hatred for the Duke program and its leader, and UNC writer Chad Floyd wrote an article calling them out for their nonsense.
Let me preface by saying I am by no means a UNC supporter, and their program certainly has their own demons to deal with, but the piece criticizing the ridiculous Coach K love affair is spot on.
To start the article, Floyd asks the most important question of the day:
Why is Duke's coach so bulletproof in the public eye?
He follows it up by giving credit to Krzyzewski from a pure Xs and Os standpoint, but beyond that, his schtick is pure garbage.
He's a really, REALLY good basketball coach, a marketing genius, and a perpetual, overwhelming threat to win a sixth NCAA title. But…K is a self-serving, media manipulating egomaniac, and here is my proof.
When Williamson and Barrett committed to Duke, they mentioned the "brotherhood" within the program as a key reason for their decision. It's the dominant aspect of Duke's pitch to recruits.
The second you get on campus, however, that narrative changes if things don't go Krzyzewski's way.
Rarely is there mention of his treatment of William Avery— a lottery pick, for what its worth— who was told by K that he was "f**king his program" upon his declaration of intent to leave after his sophomore season. Pat Forde wrote this piece back in 1999 about K's treatment of Avery, Chris Burgess, and their parents.

Apparently the brotherhood only has room to initiate a few new members each year. A quick list of outgoing transfers from Duke since Burgess left for Utah:

Michael Thompson
Eric Boateng
Jamal Boykin
Taylor King
Elliot Williams
Olek Czyz
Michael Gbinije
Alex Murphy
Semi Ojeleye
Rasheed Sulaimon
Derryck Thornton
Chase Jeter
Sean Obi
Jordan Tucker

In the cases of Burgess, Thompson, King, Czyz, Murphy, Ojeleye, Jeter, and Obi, there is an indication of promised increased roles if they stayed on campus. Ojeleye was last year's AAC player of the year. Gbinije was an All-ACC performer at Syracuse. Williams was a first-round draft pick in 2010.

From what I've seen (and an extensive search of Instagram feeds), the 'Brotherhood' is a trope— there are no degrees being finished at Duke, no summer pickup games among alumni — just an empty hashtag to keep their recruiting content in one convenient hyperlink.
If you're elite, you'll be the face of the program until the next talented prospect comes through. When is the last time Jahlil Okafor was in the spotlight? Jabari Parker? Harry Giles? Justice Winslow? Jayson Tatum is having a stellar rookie season, Brandon Ingram is looking impressive, and Kyrie Irving is one of the top point guards in the NBA, and Duke still highlights them as reasons the system "works."
If you struggle, you're slowly eased out of the rotation and eventually asked to leave. (Which will then be denied ever happening by Coach K.)
At Kentucky, #LaFamila actually means something.
Despite establishing themselves as elite NBA players, they still go out to dinner together.
And come back to support the current program.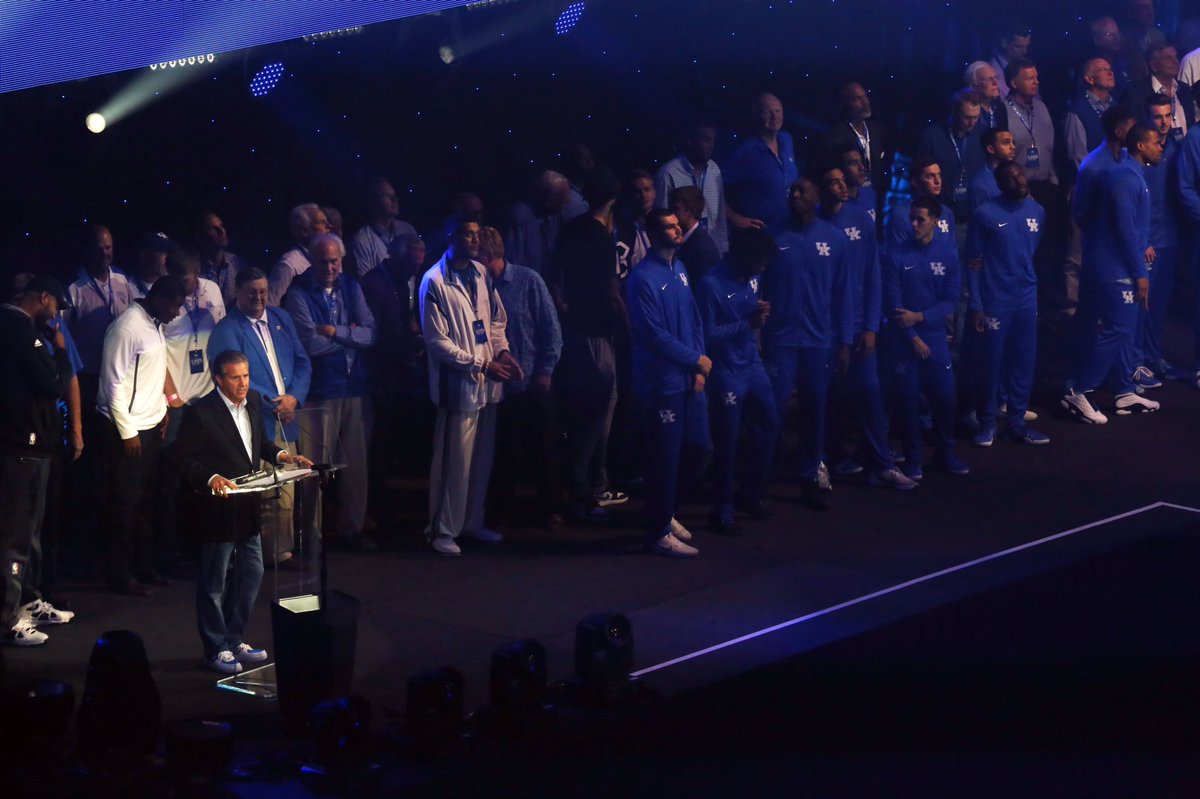 And most importantly, they always come back to support the man that helped them achieve their dreams.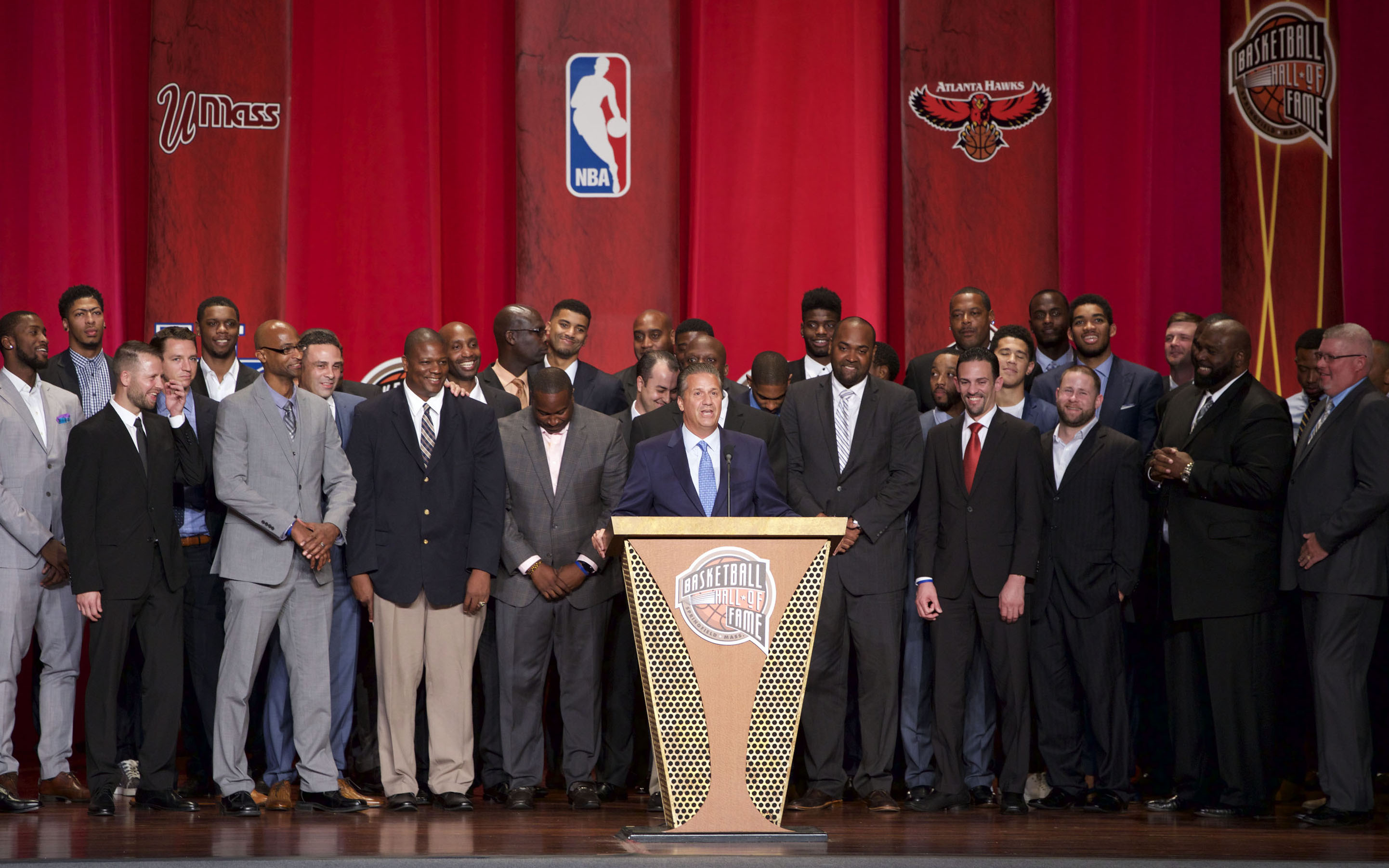 We criticize Calipari for, despite on-court struggles, continuing to play players like Hamidou Diallo and Nick Richards out of sheer loyalty.
For Coach K, he's ready to throw his own players under the bus the second things don't go his way.
LMAO, Coach K just ran over his kids, then backed up over them, then ran 'em over again… pic.twitter.com/S6ImpiIdnz

— Jim Weber (@JimMWeber) February 3, 2018
And despite the recruiting success, media attention, and all of the resources imaginable, the final results… leave much to be desired.
2002: 1; Sweet Sixteen
2003: 3; Sweet Sixteen
2004: 1; Final Four
2005: 1; Sweet Sixteen
2006: 1; Sweet Sixteen
2007: 6; 1st Round
2008: 2; 2nd Round
2009: 2; Sweet Sixteen
2010: 1; National Champion
2011: 1; Sweet Sixteen
2012: 2; 1st Round
2013: 2; Elite Eight
2014: 3; 1st Round
2015: 1; National Champion
2016: 4; Sweet Sixteen
2017: 2; 2nd Round

In sixteen years, Duke has reached a round in the tournament commensurate with its seed a grand total of four times. Duke has been a top-4 seed in each of those seasons, which is admittedly impressive, but that's…not a good return on investment.

In case you don't remember some of those early exits, they include 11-seed VCU, 15-seed Lehigh, and 14-seed Mercer in the first round. A near-miss by #15 Belmont portended a second-round exit vs. West Virginia in 2008.
To read the entire article hounding Coach K and Duke, take a look here. It is well worth your time.
Shoutout to @Rideordiewildcat from the Rivals.com Rupp Rafters message board for finding the article.