Tai Wynyard's Amazing Play Secured the Victory for New Zealand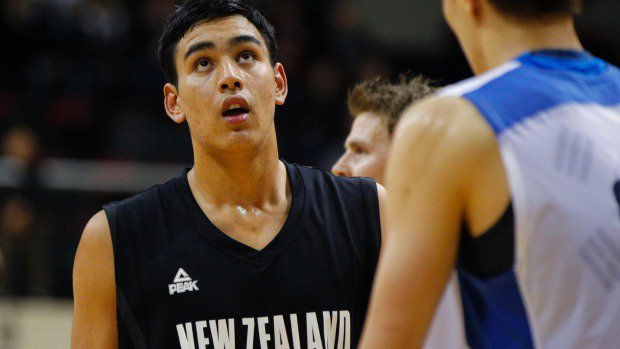 An imposing figure in the post for New Zealand, Tai Wynyard can do much more than score inside.  He pulled out skills Kentucky fans have never seen to give the New Zealanders the lead for good against South Korea.
Leading by just one point with 1:21 remaining, Tai's teammate missed a free throw.  He secured the offensive rebound, then proceeded to shake down the entire South Korean team before finishing at the rim.
Got 'em! @WynyardTai pic.twitter.com/Xwolo9aSLc

– Nick Roush (@RoushKSR) July 1, 2017
We know the woodchopper is a beast in the post, but we've never seen him sauce an entire team with the spin move.  Of Wynyard's game-high 22 points, 16 came in the 4th quarter. Unbelievable.
He'll return to the court tomorrow morning at 9:30 ET to play France.