Sources tell Adam Zagoria Minnesota will take Karl Towns at #1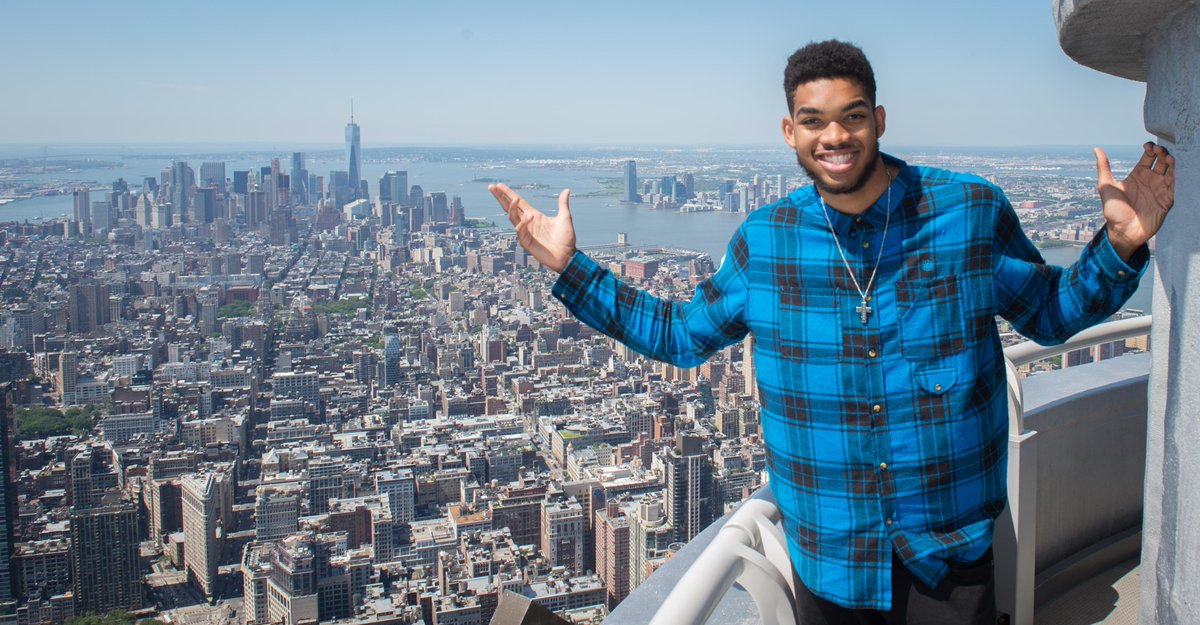 In the month since the NBA Draft Lottery, Karl Towns' stock has soared even higher. The Minnesota Timberwolves were once thought to be the only team that would take Jahlil Okafor over Towns, but Flip Saunders has come around. A source close to Karl Towns told Adam Zagoria that Karl going first to the Timberwolves is "done" after an impressive workout in Minnesota on Saturday:
"It's done, he's going to Minnesota," the source said. "[Minnesota President and coach] Flip Saunders was big on Jahlil Okafor for a minute there and after Karl came in [on Saturday], he decided to work out for them. He only worked out for them and it's a wrap. It's a wrap. They just told him they're going to take him No. 1."
Makes sense to me. Today, Karl and his family toured the Empire State building, and posed for pictures. Here's "mean Karl" (remember when he vowed not to smile on the court anymore?):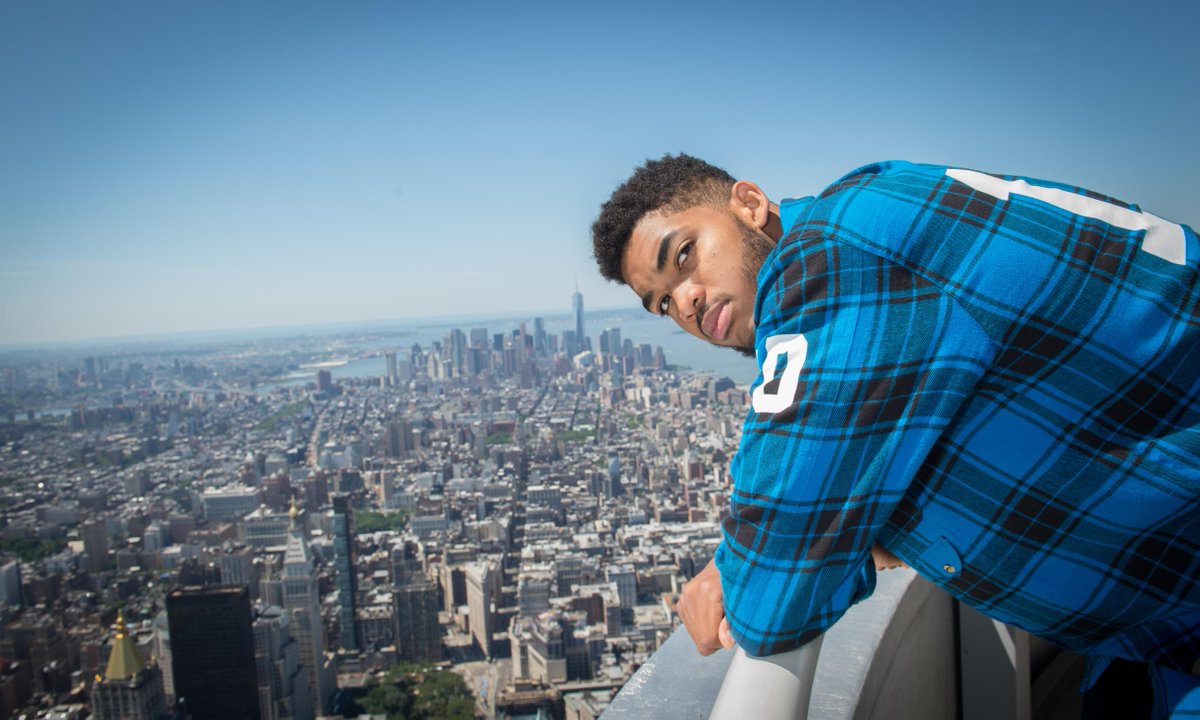 Selfie Karl: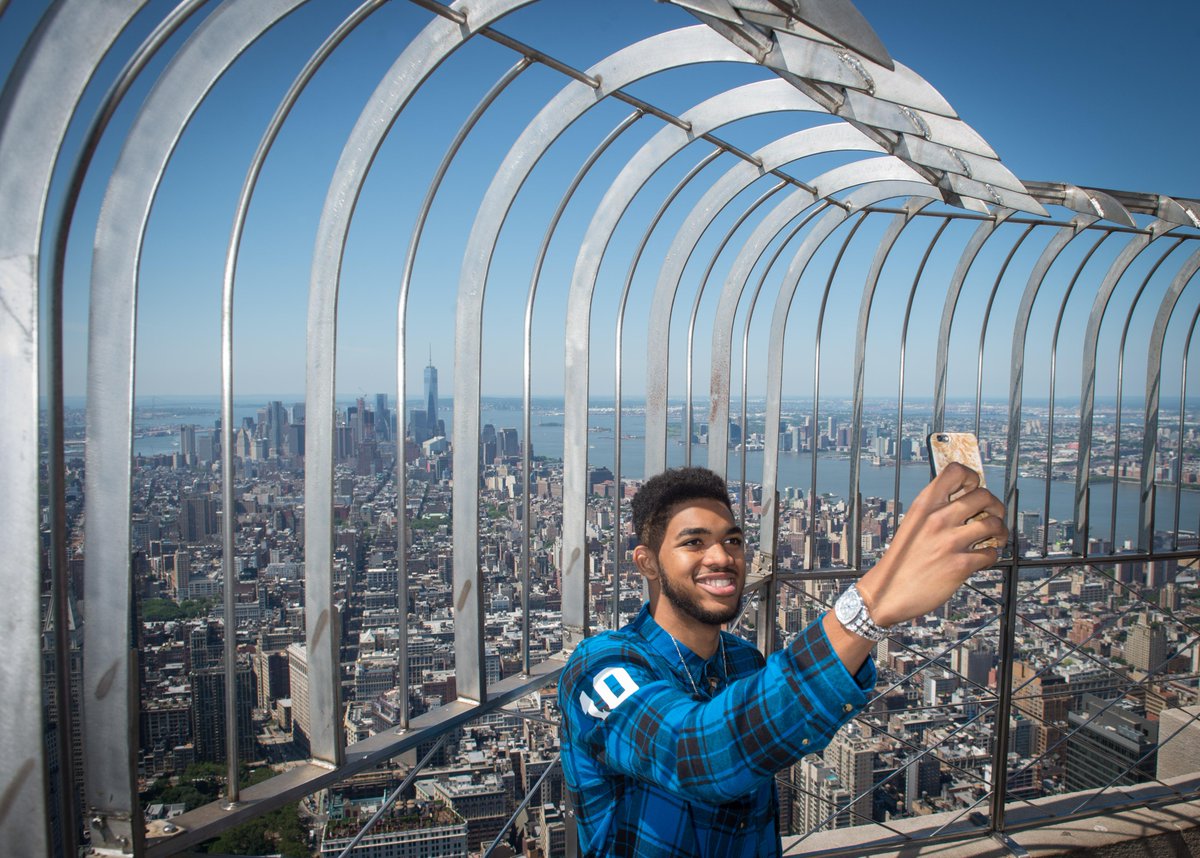 "Sleepless in Seattle" Karl: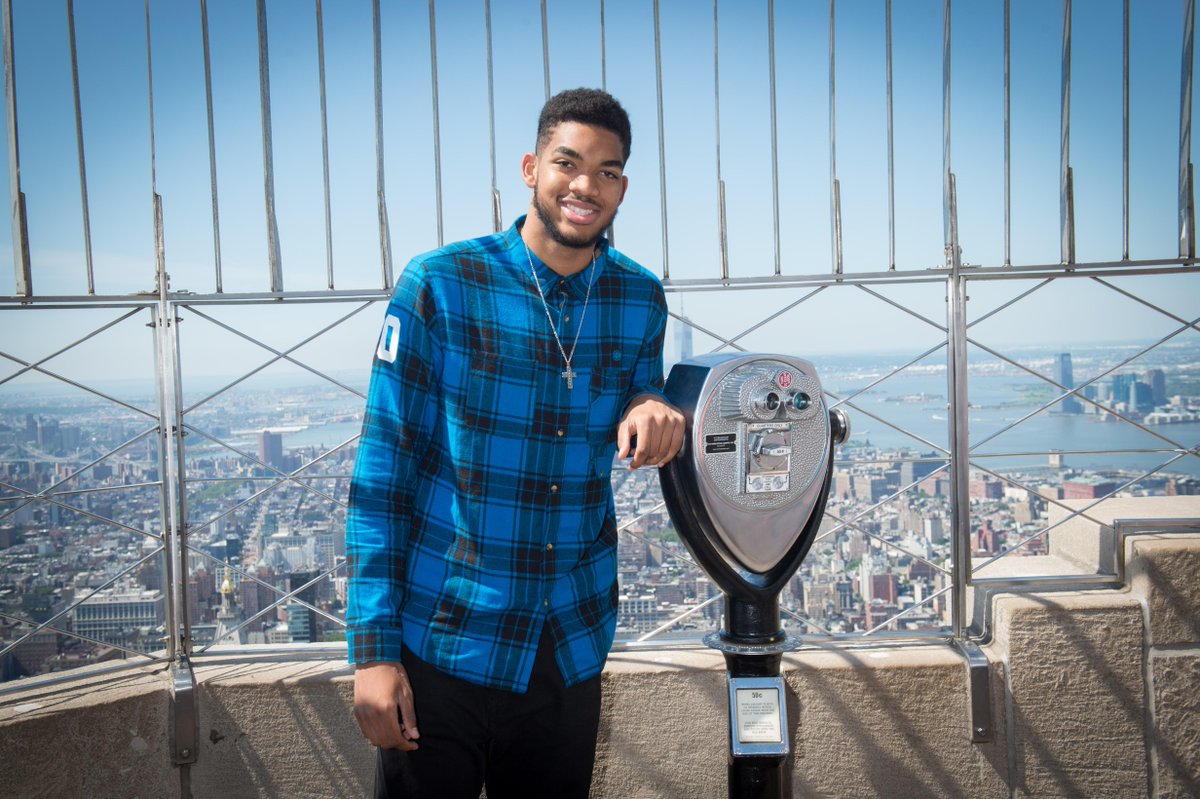 Family Karl: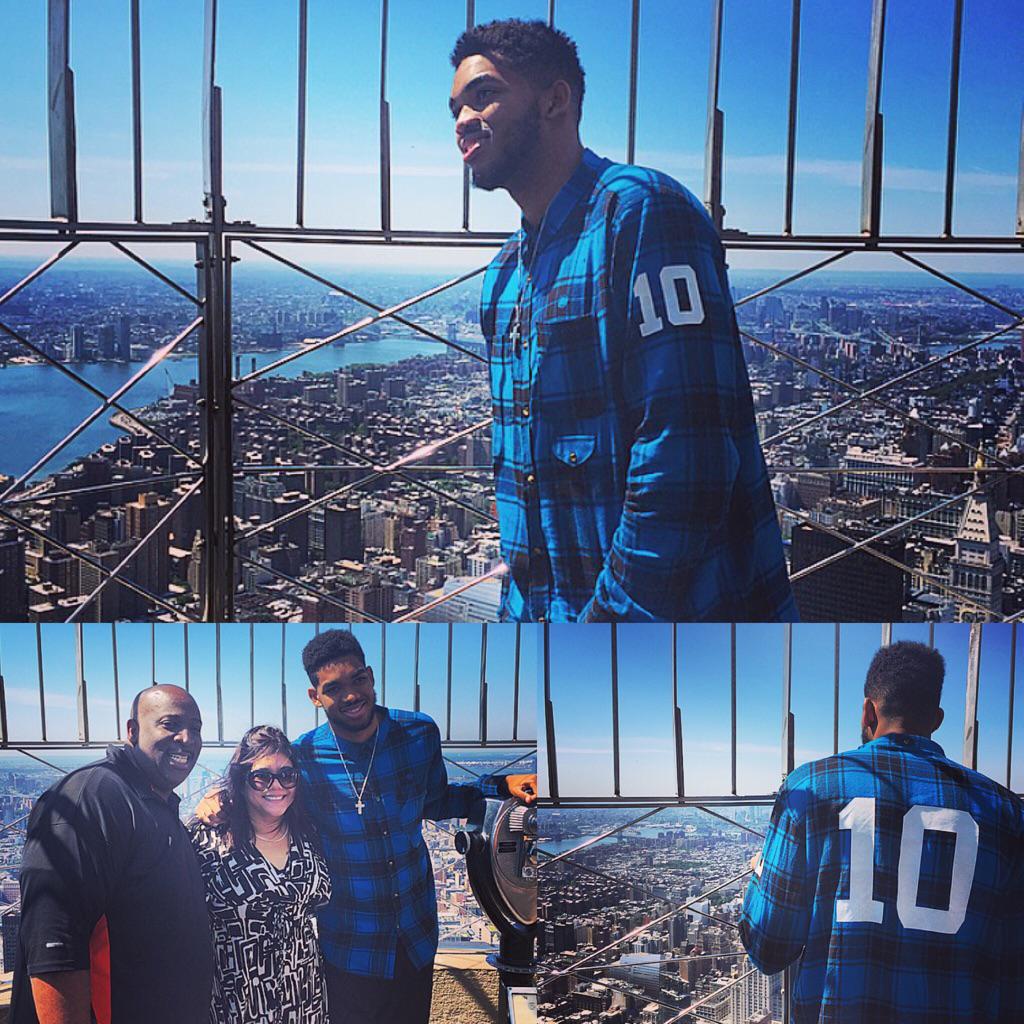 Enjoy this week, Karl. You deserve it.