So what do we know about Tennessee State?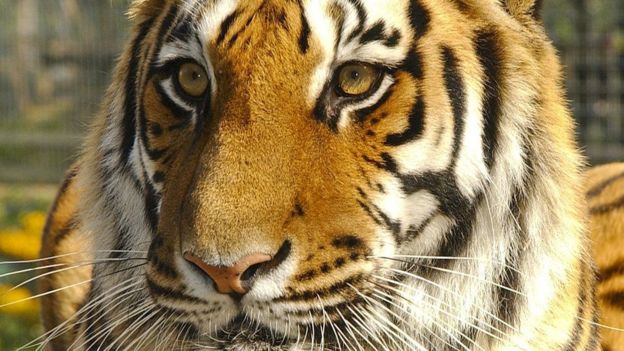 Full disclosure: Kentucky's home basketball game against Tennessee State hasn't been at the forefront of my mind today. I'm still suffering from post-Thanksgiving dinner stomach pains and we have Tiger Woods and Phil Mickelson battling it out in a golf fan's dream head-to-head match on pay-per-view. Oh, and Kentucky football travels to Louisville tomorrow with a chance to close out the regular season with a 9-3 record and a win over the Cards. And they're wearing these really awesome helmets.
Needless to say, UK-Tennessee State isn't the headliner this holiday weekend.
But, it is a game that is happening and like all Kentucky basketball games, we should be prepared. So here is what we know about the Cats' new opponent:
Kentucky leads the all-time series, 4-0.
We last saw Tennessee State in December of the 2008 season. Kentucky won that one, 102-58, powered by 33 points from Patrick Patterson and 32 points from Jodie Meeks.
Kentucky had already lost to VMI that year so nobody really cared.
This Tennessee State team isn't very good, with all due respect.
The current Tigers team is 2-3 with losses to Lipscomb, Little Rock (on Faculty Appreciation Night) and Cal State Northridge.
Its wins came against Carver and Fisk, which sounds like a law firm, but is actually two different schools.
Keep an eye on Tripp Davis. He's #10.
Davis leads TSU in three-point shooting with 14 made threes so far this season. If there is going to be anyone like a Bubba Parham, it's likely him (but unlikely that happens again).
Eight different players on the team have made a three-pointer this season.
The leading scorer is Kamar McKnight, a 6-4 forward. He's #11.
McKnight averages 14 points per game on the wing for the Tigers. He's from Toronto. I wonder if he knows Shai Gilgeous-Alexander.
TSU's second leading scorer, Donte Fitzpatrick-Dorsey, is a transfer from Ole Miss.
He played 11 minutes in Rupp Arena as a freshman for the Rebels in the 2015-16 season. He took two shots in that game but neither went in.
Christian Mekowulu was the OVC Defensive Player of the Year last year.
A redshirt junior in 2017-18, Mekowulu ranked in the top 25 in the OVC in eight different statistical categories including 19th in scoring (12.6 ppg), sixth in rebounding (7.8 rpg) and second in blocked shots (1.6 bpg).
However, Mekowulu transferred to Texas A&M this past summer so me telling you all of this is irrelevant to today's game.
The Tigers were picked eighth in the OVC preseason poll.
This Tennessee State team was eighth out of 12 teams in the Ohio Valley Conference's preseason rankings.
Penny Collins is in his first season as the Tigers' head coach.
Kentucky has already lost to one Penny and his Tigers this week. Let's not make it two.
Go Cats.