Skal Labissiere meeting with several top-10 teams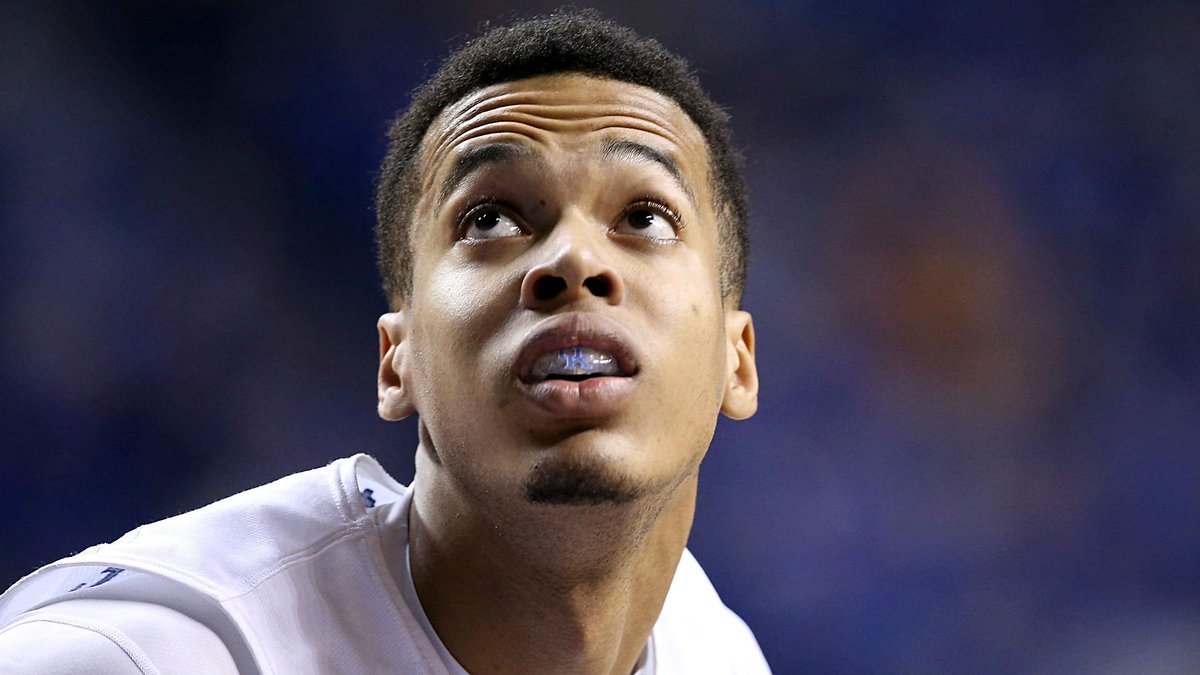 Skal Labissiere has been one of the early stars in Chicago this week. Once labeled a "disappointment" and criticized by many for entering the NBA draft, Labissiere is now back in the mix as a top-10 prospect. There's even some talk he could climb all the way back into the top-five, which seemed like a pipe dream not even a month ago.
Labissiere isn't participating in the five-on-five drills this week, which is very wise on his part, but he is still very busy behind the scenes. He has already met with four NBA teams and all four hold top-eight picks, assuming the ping-pong balls fall as projected:
Sixers (No. 1)
Suns (No. 4)
Pelicans (No. 6)
Kings (No. 8)
He told reporters yesterday, "Whoever picks me, picks me," when asked if he believes he'll be a lottery pick. He said his first four interviews went well, and he has more lined up today.