Skal Labissiere is already thinking about title #10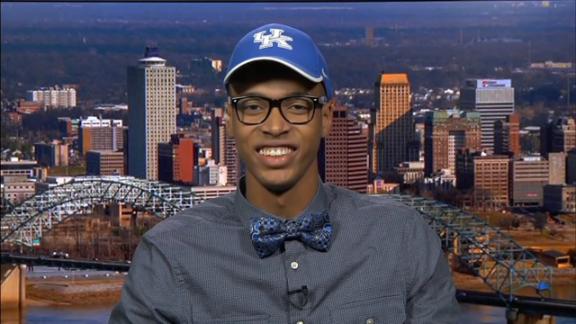 One of Big Blue Nation's newest members is so caught up in this year's early dominance that he's already looking ahead to next year's title run. Of course, he's allowed to because he will be playing next year.
Skal Labissiere, who committed to the Cats on Nov. 14, tweeted today about being "next up" and "chasing 10." He said seeing the current team makes him wonder how good his squad will be in 2015-16.
Watching my team play this year makes me wonder about how good will we be next year 😉😏 #BBN #nextup #chasing10 🏆

— Skal Lab (@OneBigHaitian) December 4, 2014
It'll be a while before we even begin to think about how next year's roster will look, but it's good to know Skal already has his sights set on winning a tenth (not ninth) banner.