SEC Week 5 Power Rankings: Tigers Take Charge
One month from tomorrow the SEC tournament will be tipping off in Nashville. But before we can get down to Music City, 8 games still remain to decide who will be resting until Friday. LSU has made a charge to grab first place but you have 5+ teams still in contention. Who has a shot at the crown? Find out in this week's edition of the SEC power rankings: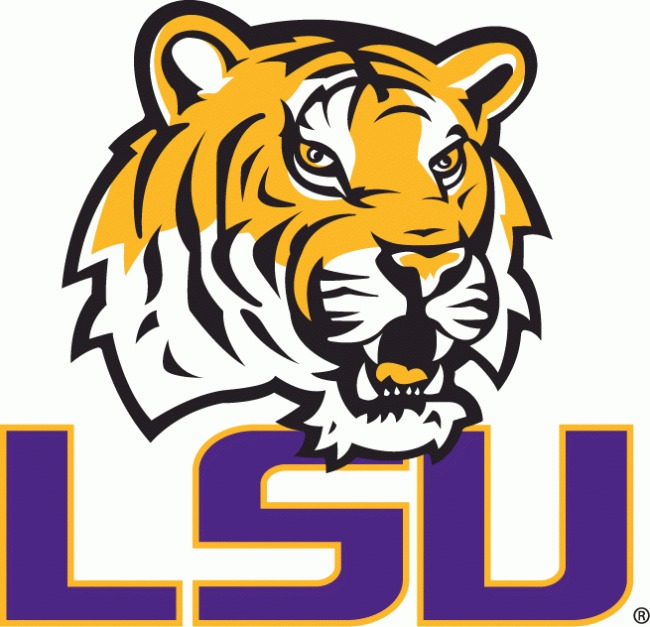 #1 LSU (15-8), 8-2 SEC, KenPom: 54, RPI: 75, BPI: 46
Kentucky lost in Baton Rouge but they can get some revenge on Saturday, Mar 5 @ Home
Quietly, the LSU Tigers have pieced together a 4-game conference win streak and seized control of the top spot in the SEC. That top spot is going to be on the line this week as the Tigers travel to South Carolina on Wednesday and then host A&M on Saturday in front of a national audience. LSU needs to win both in order to escape bubble talk and solidify a spot in the NCAA tournament. With Johnny Jones at the helm that just doesn't seem likely.

#2 South Carolina (20-3), 7-3 SEC, KenPom: 45, RPI: 25, BPI: 35
Kentucky faces them Saturday, Feb 13 | Away
The Gamecocks picked up the best SEC win of Week 5 as they went on the road to Texas A&M and left with a 81-78 victory. The loss was the first for the Aggies in College Station this year. In Week 6, South Carolina has a shot to seize control of the conference. On Wednesday they host league leading LSU before a showdown with the Cats on Saturday. Win both and the rest of the schedule offers a chance for a top seed in the NCAA tournament.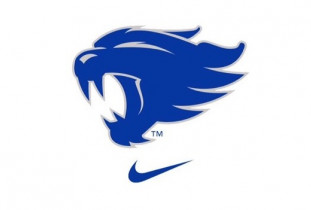 #3 Kentucky (17-6), 7-3 SEC, KenPom Ranking: 21, RPI: 19, BPI 21

Week 5 was Kentucky's season encapsulated in the span of 5 days. First a sub-par performance against an inferior team that left fans disappointed and confused. (See: Auburn, UCLA, Ohio State, and now Tennessee) Followed by a dominating performance that made a very solid Florida team look like the Johnson Center all-star squad. (See: Duke, Louisville, Vanderbilt, and the aforementioned Gators). Kentucky has shown glimpses of the elite, they just need to find consistency.
Lucky for the Cats, week 5 brought their contemporaries some Ls too which keeps them in a tight race for the SEC crown. UK should have little trouble with Georgia tomorrow night but the real test will be a trip to Columbia where Coach Cal is 3-2.

#4 Texas A&M (18-5), 7-3 SEC, KenPom: 19, RPI: 17, BPI: 18
Kentucky faces them Saturday, Feb 20 | Away
A&M turned in the worst performance of Week 5 which saw them drop games to Vandy and South Carolina. The Aggies have now lost 3 of their last 4 and could be in danger this week as they go on the road to Alabama and LSU. It's make or break weak for TAMU as Kentucky still looms large on the schedule.

#5 Florida (15-8), 6-4 SEC, KenPom: 28, RPI:21, BPI: 22
Kentucky took them down @ Home and will head to Gainesville on Tuesday, Mar 1.
Kentucky's beatdown of Florida is their best win of the season. The Gators haven't gotten any love from the national media this year but all of the metrics have them as a top 25 team. Kentucky completely dominated that top 25 team from start to finish and sent them back to Gainesville like a scalded dog.
Florida will have a chance to rebuild their confidence this week with homestands against Ole Miss and Alabama.

#6 Georgia (13-8), 6-4 SEC, KenPom: 78, RPI: 66, BPI: 52
Kentucky faces them on Tuesday, Feb 9 @ Home
Georgia has crept their way into the NCAA conversation based on their RPI and BPI ratings and your boy Joe Lunardi has them on his "Next Four Out". That dream would start to become more concrete if they somehow won in Lexington. I wouldn't hold my breath.

#7 Ole Miss (15-8), 5-5 SEC, KenPom: 95, RPI: 85, BPI: 86
Lost to Kentucky on Saturday, Jan 2 in Lexington.
The Rebels get Sebastian Saiz back this week as they sit just 3 games out of first place. However, with 5 of their final 8 games on the road I'm not sure that it really matters.

#8 Vanderbilt (13-10), 5-5 SEC, KenPom: 35, RPI: 58, BPI: 33
Kentucky smacked the 'Dores down last Saturday and will face them again on Saturday, Feb 27 in Nashville.
So if the NCAA tournament started today would the Commodores be in? Shockingly, Lunardi has them as one of the first four out so I guess Vandy still has a chance. Their win over A&M this week certainly helped their case but they have no room for error the rest of the season. The game on the 27th may decide their fate.

#9 Arkansas (12-11), 5-5 SEC, KenPom: 49, RPI: 91, BPI: 44
Kentucky won in Bud Walton for the first time in the Cal era.
Kentucky's win in Fayetteville keeps looking better as other teams keep going in there and losing.

#10 Alabama (13-9), 4-6 SEC, KenPom: 89, RPI: 57 , BPI: 89
Kentucky won on Jan 9 in Tuscaloosa and will face the Tide again on Tue, Feb 23 @ Home.
The Tide have rolled three of their last four opponents to climb up from the depths of the SEC. Granted, those wins came against three teams below them in the power rankings but a win is a win. Bama will have a shot for a season defining win this week if they can defeat A&M Wednesday night in Titletown.

#11 Tennessee (11-12), 4-6 SEC, KenPom: 96, RPI: 112, BPI: 88
Kentucky will face them twice. First on Tuesday, Feb 2 | Away and then Thursday, Feb 18 @ Home
The Vols are one of the more puzzling teams in the conference. They are the only team to have beaten South Carolina, Florida, and Kentucky with a 10-2 record in Knoxville. Get them away from Thompson—Boling Arena and they are 1-10. Classic Rick Barnes I suppose.

#12 Auburn (9-13), 3-7 SEC, KenPom: 174, RPI: 118, BPI:153
Kentucky lost to Auburn for the first time in the Calipari era.
Auburn has lost 5 in a row, suspended Kareem Canty, and no easy wins are on the horizon. How this ragtag bunch was able to beat Kentucky will be on next week's edition of Unsolved Mysteries.

#13 Mississippi State (9-13), 2-8 SEC, KenPom: 102, RPI: 177, BPI: 101
Kentucky defeated the Bulldogs in their only meeting of the regular season.
The Bulldogs have now lost five SEC games that were decided by 6 points or less. Do you think Malik Newman is regretting his choice to spend his college days in Starkville? Here's some Calspeak he dropped after the Dawgs' loss to Arkansas "In high school and AAU there were one or two great players on a team. In the SEC, everyone is a good player." Could've been on a team full of them….

#14 Missouri (8-15), 1-9 SEC, KenPom: 190, RPI: 202, BPI: 155
Kentucky blew them out on Wednesday, Jan 27 @ Home
I think Missouri taking that post-season ban was more of a mercy killing than anything.