SEC Week 3 Power Rankings: Big 12/SEC Showdown Edition
It's a big week in SEC country. First, the teams will be reaching the halfway point of the conference season in a race that is wide-open. Texas A&M looks like the team to beat so far but four teams are within reach should they falter. Then, Saturday marks the Big 12/SEC showdown with top 25 match-ups and opportunities for resume building wins. Who's hot and who's not among the titans of the conference? Click the more tag to find out:

#1 Texas A&M (17-2), 7-0 SEC, KenPom: 7, RPI: 8
Kentucky faces them Saturday, Feb 20 | Away
Texas A&M has won 10 in a row and has a stranglehold on the SEC lead as of now. However, from this point forward the Aggies' schedule is a bit more daunting. Trips to Arkansas and Vandy, along with a home game against Iowa State, will put that win streak to the test over the next week and a half and games against Kentucky and at LSU loom large on the horizon. TAMU's first SEC title isn't going to come without some tests.
#2 Kentucky (15-4), 5-2 SEC, KenPom Ranking: 22, RPI: 16
The Cats turned in the best performance of week 3 with dominating wins over Arkansas and Vandy. Small ball seems to be the key to turning around Kentucky's season with 5 scorers on the floor making them extremely hard to guard. Next up is a tune up game against hapless Missouri before a showdown with Kansas on Saturday.

#3 Florida (13-6), 5-2 SEC, KenPom: 26, RPI: 19
Kentucky faces them Saturday, Feb 6 @ Home and Tuesday, Mar 1 | Away
Is Florida any good? An 0-4 record against teams in the AP top 25 indicates that they are nothing special. Still, Joe Lunardi has them as one of four SEC teams currently in the NCAA tournament and they look poised for a top 5 finish in the SEC standings. They could really build their resume with a win over West Virginia this weekend.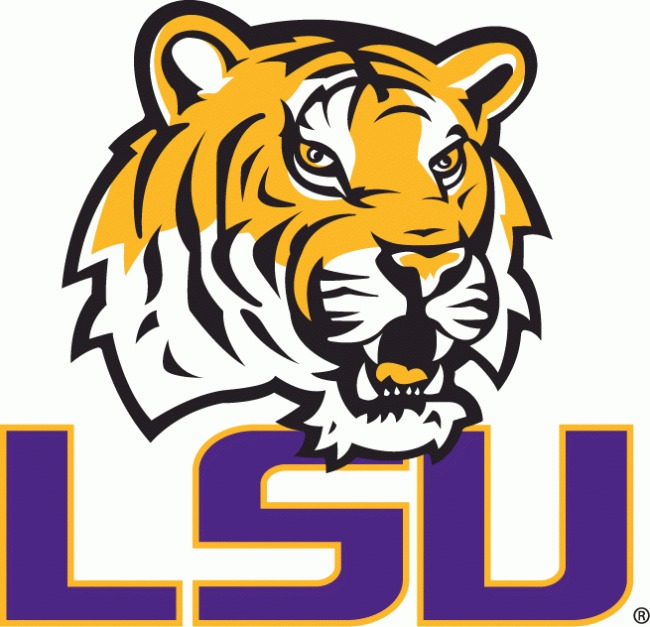 #4 LSU (12-7), 5-2 SEC, KenPom: 63, RPI: 91
Kentucky can get some revenge on Saturday, Mar 5 @ Home
LSU fell on the road against Texas A&M last week and then escaped Tuscaloosa with a 72-70 win to wrap up week 3. The Tigers keep on climbing in the KenPom and RPI ratings so they have an outside shot of sneaking into the NCAA tournament. A win over Oklahoma on Saturday would go a long way towards getting them there.

#5 South Carolina (17-2), 4-2 SEC, KenPom: 46, RPI: 31
Kentucky faces them Saturday, Feb 13 | Away
Tennessee's Kevin Punter went 6-11 from beyond the arc to hand the Gamecocks their second loss of the season. USC isn't participating in this weekend's SEC/Big 10 showdown but can move up in the SEC standings with two home wins.

#6 Georgia (11-6), 4-3 SEC, KenPom: 84, RPI: 63
Kentucky faces them on Tuesday, Feb 9 @ Home
Georgia has a tough week on tap. Tomorrow night they head to Baton Rouge to take on the Tigers before continuing west for a game against Baylor.

#7 Auburn (9-9), 3-4 SEC, KenPom: 159, RPI: 83
Kentucky lost to Auburn for the first time in the Calipari era.
Auburn followed up a win over Kentucky by beating their arch-rival Alabama last Tuesday. Then they came crashing back down to earth with a blowout loss to Florida. It's back to reality for Bruce Pearl and the Tigers when they host Oklahoma State this weekend.

#8 Vanderbilt (11-8), 3-4 SEC, KenPom: 32, RPI: 61
Kentucky smacked the 'Dores down on Saturday and will face them again on Saturday, Feb 27 in Nashville.
Is this the end of Kevin Stallings at Vanderbilt? Vandy has missed the NCAA tournament the past 3 seasons and Stallings has a 1-4 record in their last 4 appearances. But I guess to be fair, the Dores only had 7 NCAA appearances in school history before Stallings so they should take what they can get. The Commodores host Florida tomorrow before tangling with Texas this weekend in Austin.

#9 Tennessee (10-9), 3-4 SEC, KenPom: 81, RPI: 84
Kentucky will face them twice. First on Tuesday, Feb 2 | Away and then Thursday, Feb 18 @ Home
Tennessee continues to be the most uneven team in the conference with a sub-.500 record to prove it. One week they take down Florida, the next they get beat by Vandy. Expect that volatility to continue this week as they go on the road to take on Alabama and TCU.

#10 Arkansas (9-10), 3-4 SEC, KenPom: 57, RPI:117
Kentucky won in Bud Walton for the first time in the Cal era.
Arkansas is officially on the skids with three straight losses and the end doesn't appear to be in sight. They host fifth ranked Texas A&M tomorrow and take on a decent Texas Tech team this weekend in Fayetteville. Two big chances for the Hawgs to right the ship but I just don't think they have the defensive stopping power this year to get it done.

#11 Mississippi State (8-10), 1-5 SEC, KenPom: 105, RPI: 188
Kentucky defeated the Bulldogs in their only meeting of the regular season.
The Bulldogs finally picked up a SEC win by knocking Ole Miss in the basketball egg bowl. 4 of Miss State's 5 losses have been by six points or less and I think they are better than their record indicates. The Bulldogs travel to South Carolina tomorrow.

#12 Alabama (10-8), 1-5 SEC, KenPom: 90, RPI: 71
Kentucky won on Jan 9 in Tuscaloosa and will face the Tide again on Tue, Feb 23 @ Home.
The Tide are playing hard but it's not amounting to many wins at this point.

#13 Ole Miss (12-7), 2-5 SEC, KenPom: 112, RPI: 107
Lost to Kentucky on Saturday, Jan 2 in Lexington.
Ole Miss currently has the SEC's longest losing streak with four straight L's to some of the top teams in the conference. To be fair they've been without Stefan Moody or Sebastian Saiz for the past week which has totally tanked their offense. Hopefully they'll be back before this weekend's showdown with Kansas State.

#14 Missouri (8-11), 1-5 SEC, KenPom: 175, RPI: 162
Kentucky faces them on Wednesday, Jan 27 @ Home
Missouri has finally claimed their spot at the bottom of the SEC with few wins remaining before that post-season ban. One chance for a dub will come this weekend as they host Mississippi State but I wouldn't hold my breath.