SEC Commissioner Sankey refuses to step down from the NCAA's investigation of North Carolina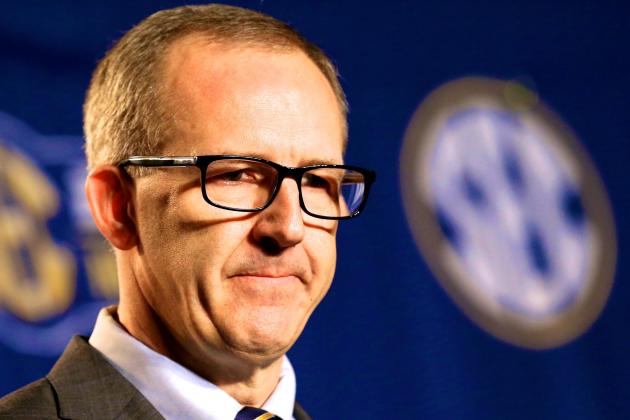 There's no denying that the NCAA's investigation into the North Carolina academic scandal got considerably more serious once SEC Commissioner Greg Sankey was named the head of the infractions panel handling the case. Once Sankey came on board, the panel issued a third Notice of Allegations, which reinstates the "extra benefits" charge using harsher language, specifically mentions the men's basketball and football programs, and expands the timeline to fall 2002 to summer 2011, meaning North Carolina's fourth national championship from 2005 is also in question, along with their 2009 title. North Carolina was so upset by the new NOA that they've been trying to get Sankey thrown off the panel, accusing him of having a "personal, professional and institutional interest" in the outcome since he's the SEC Commissioner.
Well, it didn't work. Sankey denied a request to step down from the case, stating in a letter obtained by the Associated Press that he and the panel would "fairly decided this case." In that letter, Sankey said that no further delays would be tolerated and that North Carolina must respond to the latest charges by May 16. From there, the NCAA enforcement staff will have until July 17 to respond, the panel will hear the case in mid-August, and hand down the ruling in the following weeks.
I'm not going to get my hopes up, but it sounds like Sankey means business. #TeamSankey