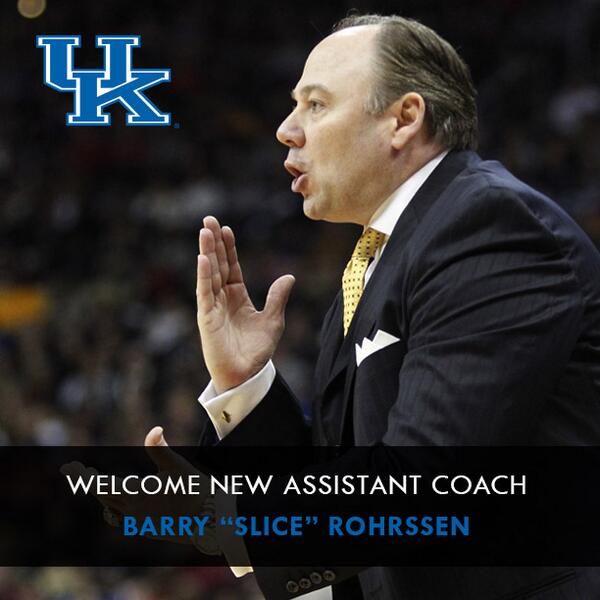 Last week UK sent out a release to get us all on the same page with the pronunciation of Slice's name. "The correct pronunciation of Rohrssen is Raw-son," it read.
Today's release announcing the new contracts for the assistant coaches went a different route, saying it is pronounced "Roar-son."
So is it RAW-son or ROAR-son?
We're going with ROAR-son until Slice tells us we're wrong.