Reminder: Georgia's roster only includes "Basketball Players"
I wrote about this on the site a few months ago, but with tonight's game vs. Georgia coming up, now seems like a good time to remind you that Tom Crean really, really loves positionless basketball. He loves it so much that he doesn't list his players by position on Georgia's roster, only by "B," which stands for "Basketball Player."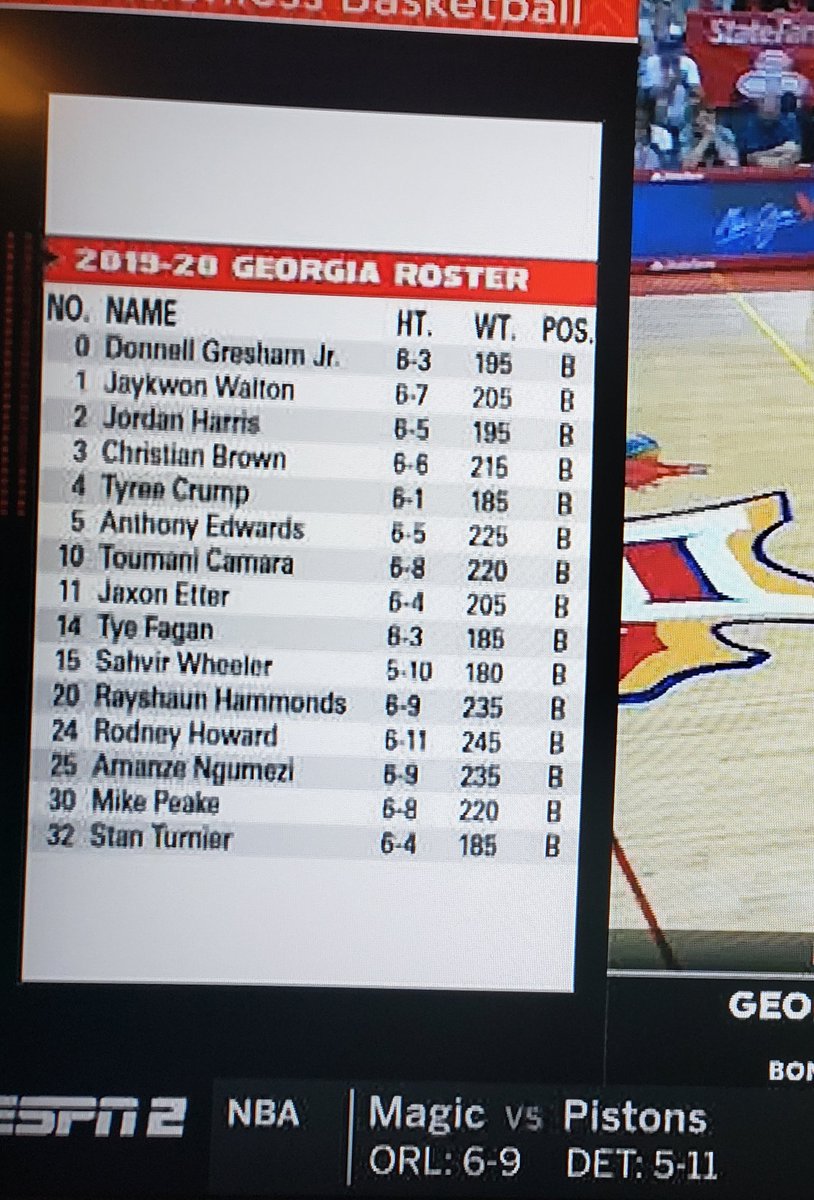 Positions aren't even listed on the players' bios. Here's Anthony Edwards' bio from Georgia's site compared to Ashton Hagans' from Kentucky's:
There's a whole section on positionless basketball in Georgia's game notes entitled "B is for Basketball Player":
"That's what they are," Crean said. "It's not valid to call them centers and forwards and things like that with the way that we're trying to play. They're being trained as basketball players, every day. If you came out there to practice (6-11) Rodney Howard, a lot of times is doing the same things that (5-10) Sahvir Wheeler's doing in the sense of how we train ball handling, driving, shooting…all those type of things. That's what we're recruiting. We're recruiting basketball players."
Leave it to Crean to be obsessed with something John Calipari started talking about almost five years ago.