Poke Reid Travis in the eye and he's still a monster
You know how I know Reid Travis is a grown man? He finished with 22 points despite being poked in the eye.
VMI's Sarju Patel inadvertently clawed at Reid's face in the first half, leading the fifth-year senior to blink for the first time in his Kentucky career. He went back to the locker room and returned wearing rec specs, going right back in despite looking like a college freshman with a mean case of pink eye: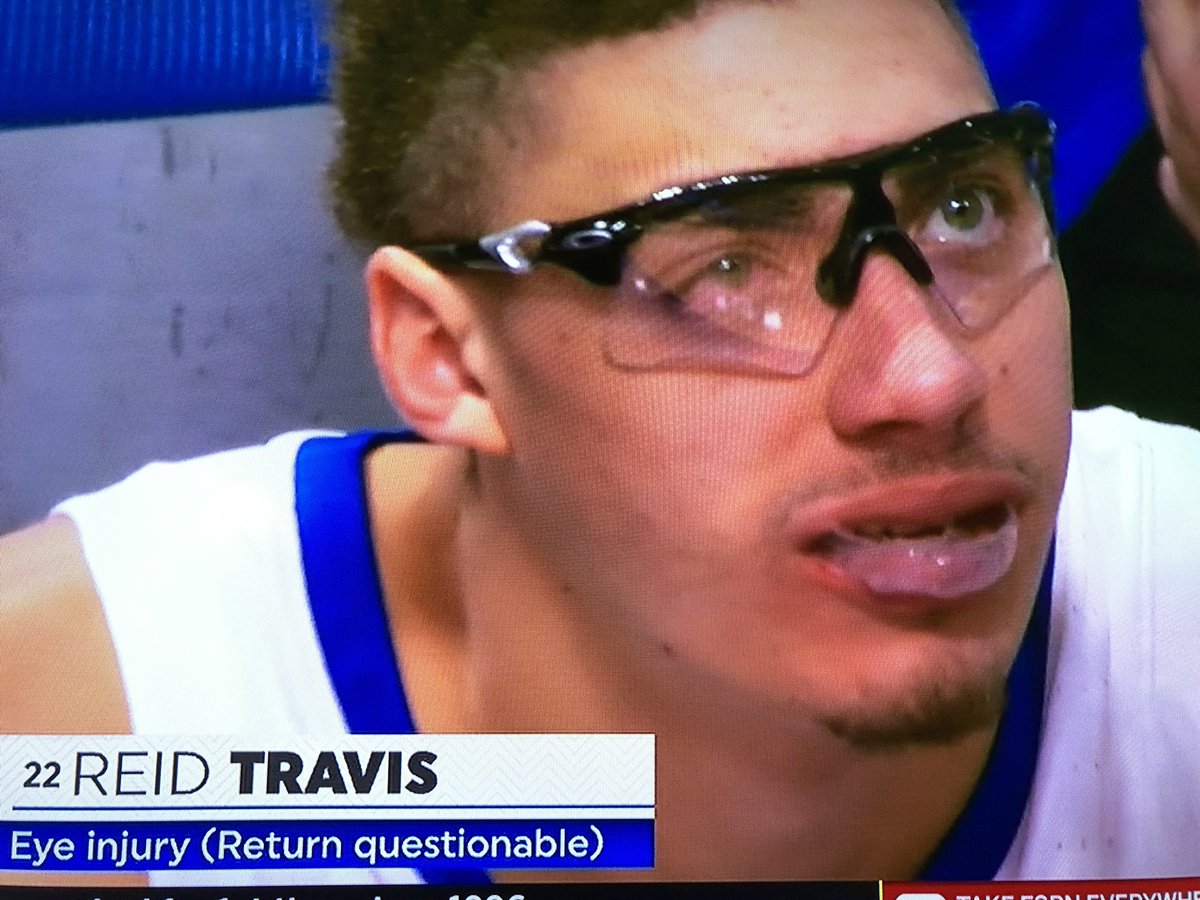 John Calipari started EJ Montgomery over Reid tonight, but Reid also thrived in his role as a sixth man, coming off the bench to score 12 points in the first half, 10 in the second. At times, "get the ball to Reid Travis and wait for the other team to foul him" seemed like Kentucky's only offense. Afterwards, Calipari said not to read too much into who starts, especially this early in the season.
"Who cares who starts. Unless your ego and it's not about our team, who really cares. Today Reid came off the bench. He had 22. I mean would you rather have five and start?"
He's got a point. Hopefully Reid's eye heals soon so he can get back to doing this to opposing teams:
Good luck sleeping after that.
[mobile_ad]