Razorback fan takes ad out of local Arkansas paper in an effort to oust Bret Bielema and Mike Anderson
In yet another saga of bizarre happenings in the world of SEC sports, this guy from Arkansas wants football coach Bret Bielema and basketball coach Mike Anderson gone, effective immediately.
A die-hard Razorback fan has apparently had enough of the "lack of competitiveness" of Arkansas athletics, and is demanding change… through a local newspaper ad.
He directed all fans to email Arkansas Governor Asa Hutchinson to put a stop to the program's "never ending spending that permeates throughout the athletics department."
Arkansas pays Athletic Director Jeff Long, Bielema and Anderson roughly $8 million combined a year.
Check out the ad below: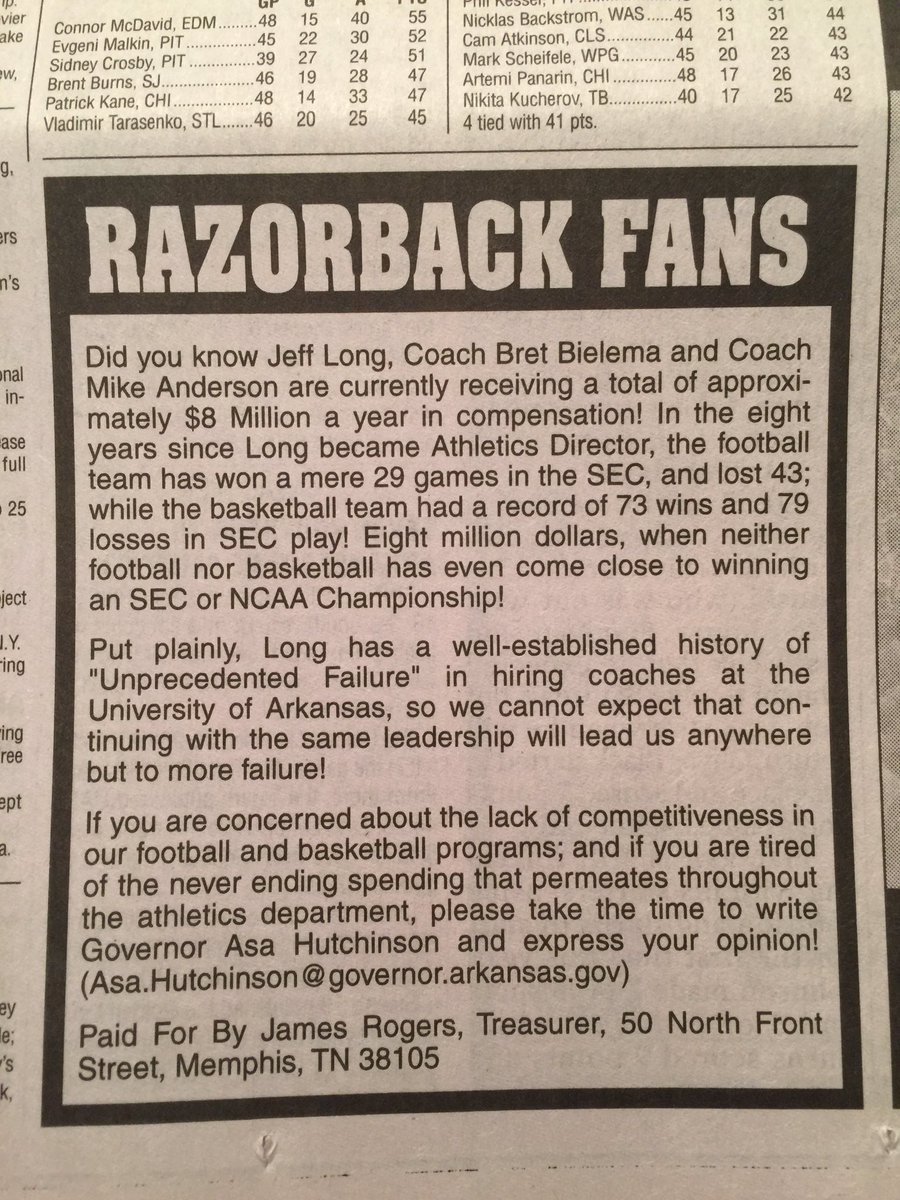 Oh, Razorbacks… Never change.