Ranking UK's 5 Non-Conference Roadtrips
In one week, Kentucky will take on Duke at the United Center in Chicago, the first of five major non-conference road trips this season. The Cats will travel to Chicago, Miami, Los Angeles, New York, and Lawrence, Kansas over the next few months, each road trip enticing in its own way. It's not too late to make plans, so I ranked each trip based on five factors on a scale of 1-5:
City/Setting
Timing
Famous regional food
Quality of Opponent
Ticket price/availability
---
CHICAGO: vs. Duke (Champions Classic)
November 17, United Center
City/Setting: 5
It's been far too long since I've been to the Windy City. Chicago is easily one of my favorite cities in America, and unlike the rest of the trips on this list, a manageable drive from Lexington (under 6 hours). Because the game's on a Tuesday, there are still plenty of hotel rooms available, some for pretty cheap on Priceline or Hotwire. Chicago has become a familiar stop for Kentucky fans over the past few years, and between the food, shopping, nightlife, and scenery, it's hard to beat.
Timing: 2
The game is on a Tuesday night, meaning you'll have to take off at least two or three days of work to make the trip, unless you want to drive up Tuesday morning and back Tuesday night, which takes half the fun out of it all.
Famous regional food: 4
Chicago is famous for deep dish pizza, and even though there's approximately 500 calories in just one slice, what a way to go. I mean, look at that thing. Just don't eat it right before the game, because it has food coma written all over it.
Quality of Opponent: 5
It doesn't get bigger than UK vs. Duke, especially since the Blue Devils took home what should have been the Cats' 9th National Championship last season. Both teams are completely different than they were in April, but both have a lot of young talent and Hall of Fame coaches. I'm giving Kentucky a slight edge because Tyler Ulis is more experienced than Derryck Thornton, but it will be one hell of a game.
Ticket price/availability: 3
The game sold out in seconds on Ticketmaster because Ticketmaster is corrupt and evil, so tickets are only available on secondary markets now. Our buddy at GuyOnTheCornerTickets.com has standing room only tickets for $30 and seats in the 300 level for under $50, so there are "cheap" seats left. Keep in mind your ticket is good for both the UK/Duke game, which tips at 7:30 p.m., and the Michigan State/Kansas game afterwards.
TOTAL SCORE:

19/25
---
MIAMI: vs. South Florida (Hoophall Classic)
November 27, American Airlines Arena
City/Setting: 5
Party in the city where the heat is on, all night on the beach 'til the break of dawn? Yes, please. Miami in late November? Hell yes, please!
Timing: 0
Miami the day after Thanksgiving and the day before the UK vs. Louisville football game? Oh. I was originally scheduled to make this trip for KSR until my family bailed on the "Let's do Thanksgiving in Miami" idea. Thanks, guys. Sure, flights are outrageously expensive and most sold out because, you know, Thanksgiving, but palm trees and basketball was a really lovely idea.
Famous regional food: 4.5
I've never been to Miami, but I've seen "Chef," so I therefore I'm an expert on the city's famous Cuban cuisine. The Cuban sandwich — pork, ham, Swiss cheese and pickles on Cuban bread — is iconic and one of many incredible dishes Miami residents get to enjoy on a daily basis. Fresh seafood, empanadas, pastelitos, chicharrón, fried plantains…doesn't that sound better than turkey and dressing, family?!?!
Quality of Opponent: 1
I love Orlando Antigua, but his team is not good. South Florida is ranked 280th in the RPI, the lowest of any Kentucky opponents this season. This is depressing because, again, Orlando Antigua might be the nicest person in the history of the world.
Ticket price/availability: 5
There are plenty of tickets still available for the HoopHall Classic on Ticketmaster, ranging from $15 in the upper level to $250 courtside. Lower level tickets are going for as little as $30, so if you still want to trade cold, blustery Kentucky for warm, sunny Miami for Thanksgiving, tickets will be the least of your problems. (Still time, family!)
TOTAL SCORE:

15.5/25
---
LOS ANGELES: at UCLA
December 3, Pauley Pavilion
City/Setting: 5
Los Angeles is not an easy haul from Lexington, but UK's first-ever trip to historic Pauley Pavilion in early December could be worth the cost of a cross-country flight. Weather in Los Angeles in early December looks sublime, with highs in the low 70's and no rain in sight. I'm not a huge fan of LA, but good basketball offsets some of the smog and traffic.
Timing: 3.5
The game is on a Thursday, making this an appealing long weekend; it's also the week after Thanksgiving, which makes for two straight short work weeks during the holiday season. Your employer probably won't love it, but who cares?
Famous regional food: 2
I can't really think of an iconic Los Angeles food, except for maybe tacos? Asian food? Overpriced healthy things that involve kale and flax seed? Google tells me that the French dip sandwich originated in Los Angeles, but when I think of LA, I definitely don't think of roast beef and au jus. If you go, I'm sure you can find a million better things to eat.
Quality of Opponent: 3.5
Last year's game between Kentucky and UCLA was an epic beatdown that still makes me giggle, which means the Bruins will be out for revenge. UCLA made it to the Sweet Sixteen last season, but top scorer Norman Powell and top rebounder Kevon Looney are gone. The Bruins still have Tony Parker, Bryce Alford, and Isaac Hamilton, along with newcomers Prince Ali (great name), Aaron Holiday, and Jonah Bolden (who is finally eligible), so it should be a decent game that the Cats could drop if they lose focus.
Ticket price/availability: 2
UCLA is smart, so the only way you can get tickets to the Kentucky game is if you purchase the Pac-12 10-game package. Or, you can get them on a secondary market. The cheapest seat on GuyOnTheCornerTickets.com is $126, so get ready to put down some moola.
TOTAL SCORE:

16/25
---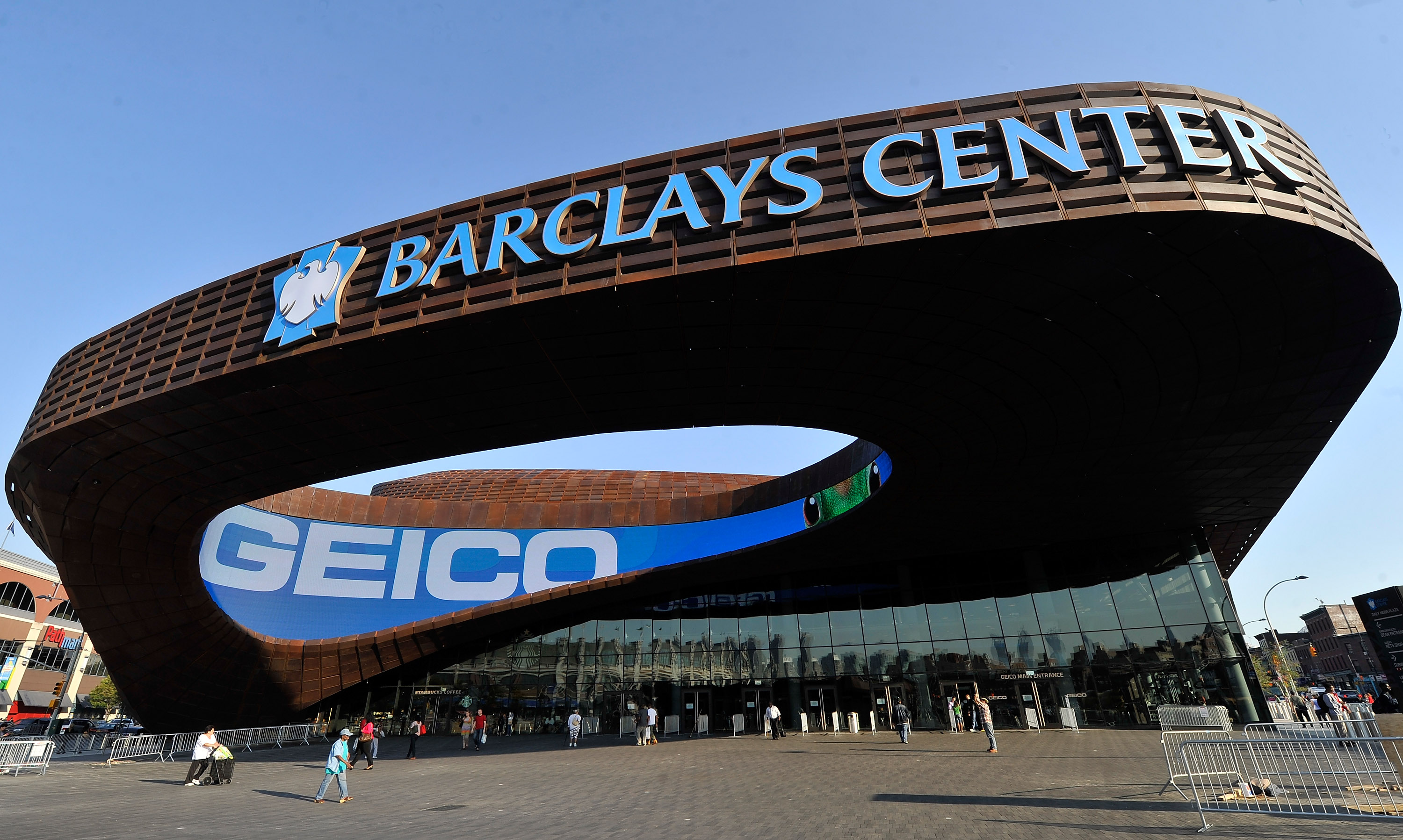 NEW YORK: vs. Ohio State (CBS Sports Classic)
December 19, Barclays Center
City/Setting: 5
New York City is the best city. The game takes place in Brooklyn, but because it's on a weekend, you'll have plenty of time to explore the city, which will be at its best for the holidays.
Timing: 4
The game is at 3:30 p.m. on a Saturday afternoon, the PERFECT time if you're making the trip. You'll be able to eat a great NYC breakfast or lunch, pregame with Cats fans at Jack Demsey's, head to the Barclays Center, watch the Cats win, and then enjoy a show or a night out in New York. Seriously, that is the ideal day. The only reason I didn't award five points is because it's the week before Christmas, making it an expensive and difficult time to travel if you've already got holiday plans.
Famous regional food: 5
In the battle of Chicago deep dish vs. New York thin crust pizza, I always go thin crust. It won't put you in a food coma, and if you walk around the city all day, it won't kill your diet. Plus, it's damn delicious. (Pizza Rat is a hero for a reason.) Pizza may be New York's most iconic dish, but there are so many amazing food options in the city that I just started looking up flights to Laguardia. I lived near Washington Square for a summer, so if you're in that area, check out Mamoun's Falafel. Trying it the first time was the best drunk decision I've ever made.
Quality of Opponent: 2.5
De'Angelo Russell is gone, taking pretty much the entire Buckeyes' offense with him. Freshman JaQuan Lyle will start at point guard, but there's no replacing Russell, who was the only reason Ohio State got as far as they did in the Tournament last year.
Ticket price/availability: 4
Plenty of tickets for the CBS Sports Classic are still available on Ticketmaster, ranging from $60 (upper bowl) to $170 (lower bowl). Our fella at GuyOnTheCornerTickets.com has a good selection as well. The ticket also includes admission to the North Carolina/UCLA game at 1 p.m.
TOTAL SCORE:
20.5/25
---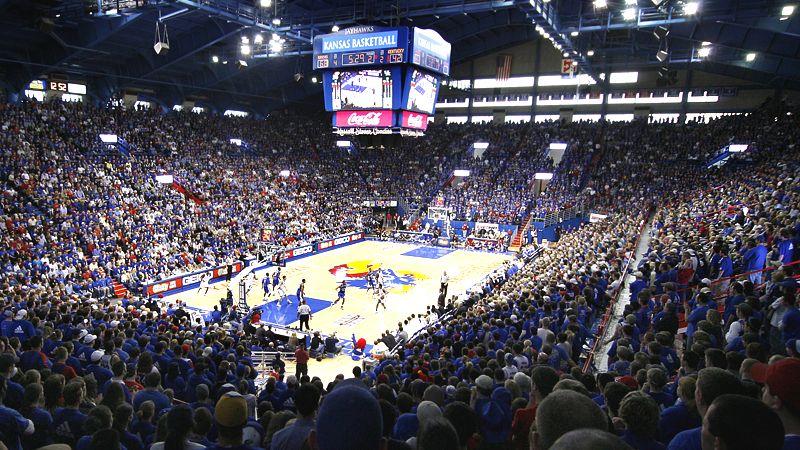 LAWRENCE, KANSAS: at Kansas
January 30, Allen Fieldhouse
City/Setting: 3.5
Unless you really like mid-size midwestern towns, the attraction here is Allen Fieldhouse, one of best and most historic arenas in college basketball. "The Phog" opened in 1955 and has undergone several renovations over the years but still maintains its charm. This trip should be on the bucket list for any true basketball junkie.
Timing: 4
The game is on a Saturday in the middle of UK's conference schedule, giving you plenty of time to plan. Unfortunately, getting to Lawrence isn't exactly easy; it's a 9 and a half hour drive from Lexington, or you can fly into Kansas City, rent a car and drive another 40 minutes or so to Lawrence.
Famous regional food: 3
The highest-rated restaurant in Lawrence on Yelp is a pizza place, but because it's only 40 minutes from Kansas City, I'd be willing to bet there are some decent BBQ joints. Kansas City style BBQ is dry-rubbed and covered in tomato-molasses sauce, which is slightly offensive to my vinegar-base tastes, but hey, I'll give it a shot if I make the trip.
Quality of Opponent: 5
Kansas is ranked fourth in the country and by January, could be dangerous, especially in their home arena. At age 45, Perry Ellis is still around, along with Frank Mason II and Wayne Selden Jr. If freshman Cheick Diallo is ruled eligible, the Jayhawks will be even tougher to beat.
Ticket price/availability: 1
Tickets for the Kentucky game don't go on sale to the general public until December 9th on Kansas' website, and that's only after the students and donors get their share, so pickings will be slim. Tickets are currently available on secondary markets, but start around $325. Good luck with that.
TOTAL SCORE:
16.5/25
---
Here are the final standings:
1. New York (vs. Ohio State, December 19): 20.5/25
2. Chicago (vs. Duke, November 17): 19/25
3. @ Kansas (January 30): 16.5/25
4. @ UCLA (December 3): 16/25
5. Miami (vs. South Florida, November 27): 15.5/25
Which trip, of any, will you make?