Quade Green Wins the Powerade JamFest Skills Challenge
There were only two players participating in tonight's Powerade JamFest, but they made the most of it.
Jarred Vanderbilt and Quade Green participated in the Skills Challenge. The two were paired with a player on the girl's team and an alum, tasked to make four shots from across the court. Both made their half-court shots, but they produced two different results.
Vanderbilt's went in as the buzzer sounded, saving his team from being the only one who failed to finish. After three tries, Green's half-court heave was good enough to win the Skills Challenge Championship.
"I just needed a couple touches, and I was good," he said after the W.
Green was officially done, but unofficially he was just getting started. The Carrot Top of the JamFest, the future Kentucky point guard was a human prop throughout the dunk contest. He started by throwing a perfect pass off the side of the backboard for an impressive slam by Collin Sexton. The pass to Sexton worked well after plenty of practice, but Green wasn't prepared for what was next.
"I was nervous. I was really worried. I didn't know what to expect."
Bamba Bouncing Over Quade pic.twitter.com/mJrWLoxZrG

– Nick Roush (@RoushKSR) March 28, 2017
Bamba's leap worked, barely.
Later, Bamba tried to duplicate the dunk Sexton previously performed, but instead of using Green, he had Trevon Duval throw the pass. The result: zero finished dunks. Green, his AAU point guard, was laughing hysterically at Bamba the entire time, while holding onto this camera.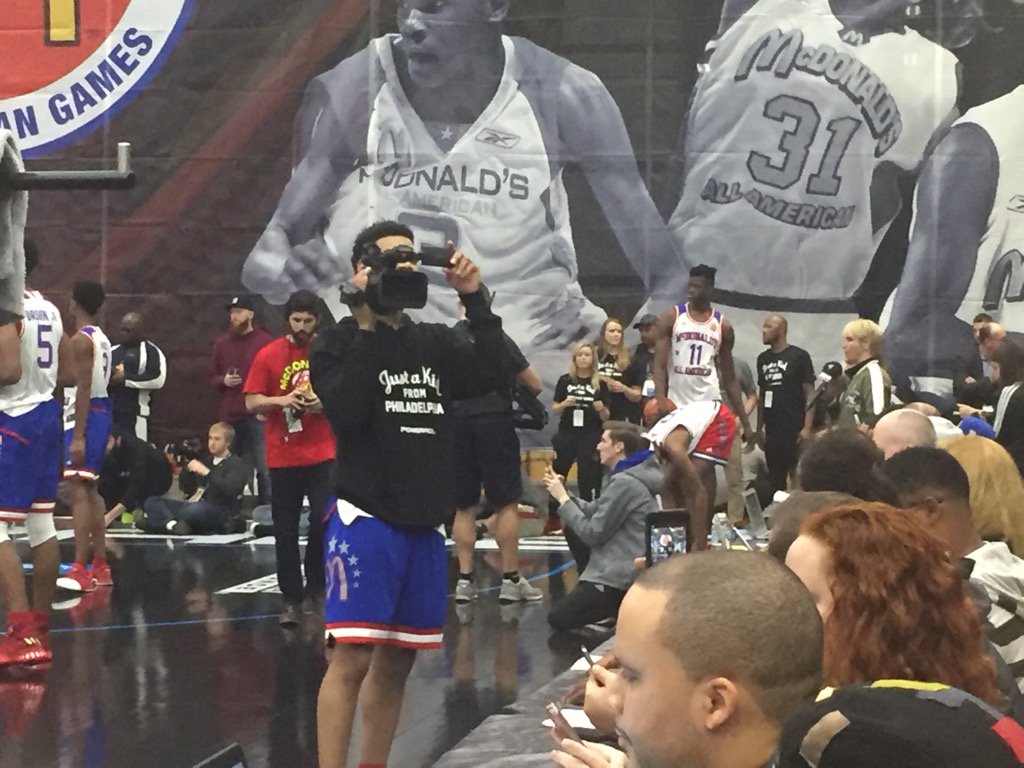 Green helped out Sexton with another dunk, propelling the future Alabama point guard to the Dunk Contest Title. There's no SEC rivalry, yet. The press conference ended in a stare-down.
Sexton: "Roll Tide"
Green: "BBN"