Pros and Cons for Each UK Lottery Selection
Thursday night's NBA Draft went surprisingly well for the Kentucky Wildcats. Once considered a fringe first rounder, Bam Adebayo leaped up the draft board and into the lottery at No. 14, giving John Calipari his 17th lottery selection in eight years at Kentucky.
Now that the bright lights from the draft have dimmed, the former Wildcats are tasked to help rebuild three different franchises. Will they turn their team into playoff contenders, or struggle through a rebuild? Here's how each player fares at their new destination.
De'Aaron Fox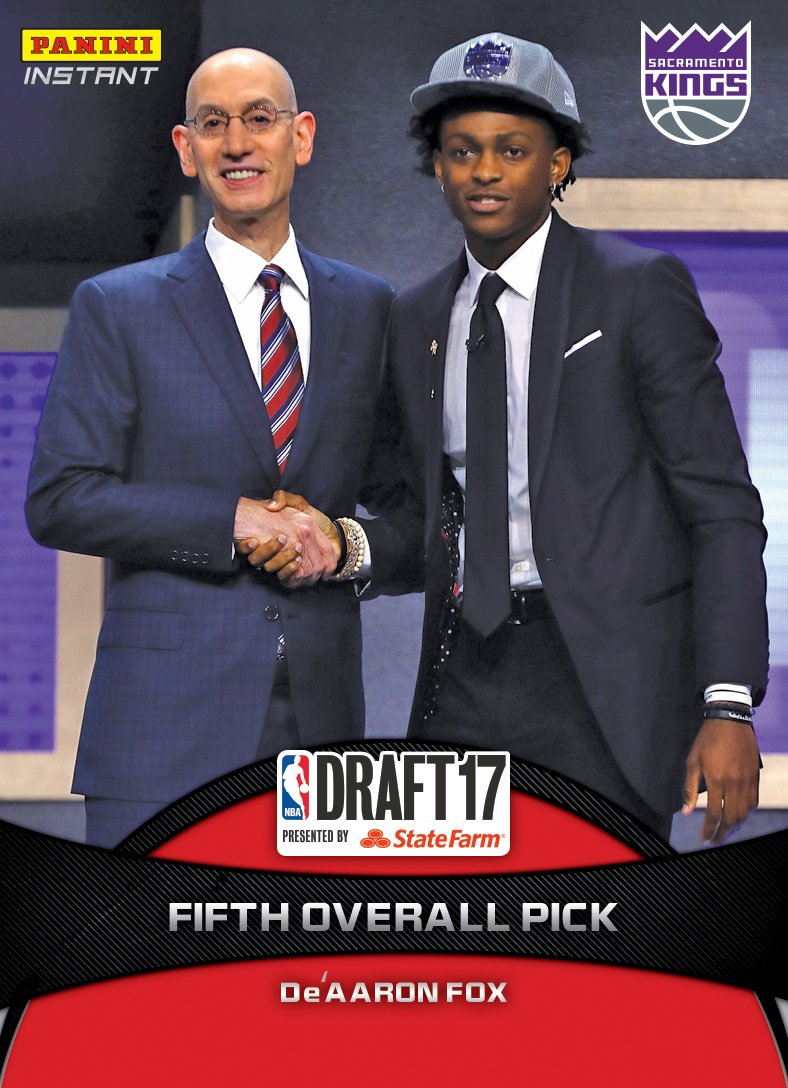 Pros
— The Kings had a good draft. It's a sentence I never expected to type. The team that used to build around DeMarcus Cousins by drafting more centers actually drafted well. Vlade Divac invested in blue bloods, teaming Fox up with Harry Giles, National Player of the Year Frank Mason III, and Fox's former AAU teammate Justin Jackson.
If Giles can return to form following his injuries, the former projected No. 1 overall pick is the steal of the draft. Jackson and Mason are shooters that can help spread the floor for Fox, but only time will tell if they can live up to the hype.
— Kentucky connections. Only Phoenix has more Kentucky players on one team than Sacramento. If nothing else, lobs from Fox to Cauley-Stein will frequently make the SportsCenter Top Plays.
— No pressure. There is no pressure to win early. At all. Zero pressure. If there's no pressure to win, you can play like you have nothing to lose every single night.
Cons
— Horribly run franchise. The Kings are competing with the Knicks for "NBA's worst run franchise." Their decisions consistently make no sense for even the common idiot. It's a place where players' careers go to die. Hopefully Fox doesn't get lost in the shuffle.
— Western Conference. Winning is hard for the Sacramento Kings. It's even harder when you're playing in the powerful Western Conference that just got a whole lot tougher following the Timberwolves' acquisition of Jimmy Butler.
Malik Monk
Pros
— Michael Jordan. If there's one person Monk can learn from it's Michael Jordan. A clutch scorer that was born to get buckets, Monk has the Jordan quality. Hopefully, MJ can help him harness that ability to become an all-star.
— Kentucky fans will be frequent flyers. Charlotte isn't too far from Lexington and they already have one Wildcat on the roster, Michael Kidd-Gilchrist.
— The uniforms are dope. Seriously, is there anything cooler than the Hornets' teal? I don't think so.
— They're not the bad. Malik Monk could be the missing piece to the Hornets' puzzle. Kemba Walker is as close to being an all-star without officially earning the title "all-star." Monk can play off Walker to spot up from three, and open up the lanes for Walker to create scoring opportunities.
When healthy, MKG can guard the other team's best player well. Inside, they have the best Zeller and now Dwight Howard. Even though Dwight is a castaway, if he can return into just a shell of what he used to be with the Magic, the Hornets could easily make the playoffs in the Eastern Conference.
Cons
— Kemba dominates the ball. You take the positive with the negative. Kemba can draw defenders to leave Monk open, but he can also keep the ball in his hands and take all of the shots. He's not known to be a selfish player, but Monk must get buckets in order to be effective, the biggest knock on his game entering the draft.
— Will he get immediate playing time? There's no guarantees for Monk in Charlottes' starting lineup. Nicolas Batum is a proven long-range shooter that will not quickly be surpassed. Monk will get minutes, but he must learn how to contribute without having his hands on the ball.
Bam Adebayo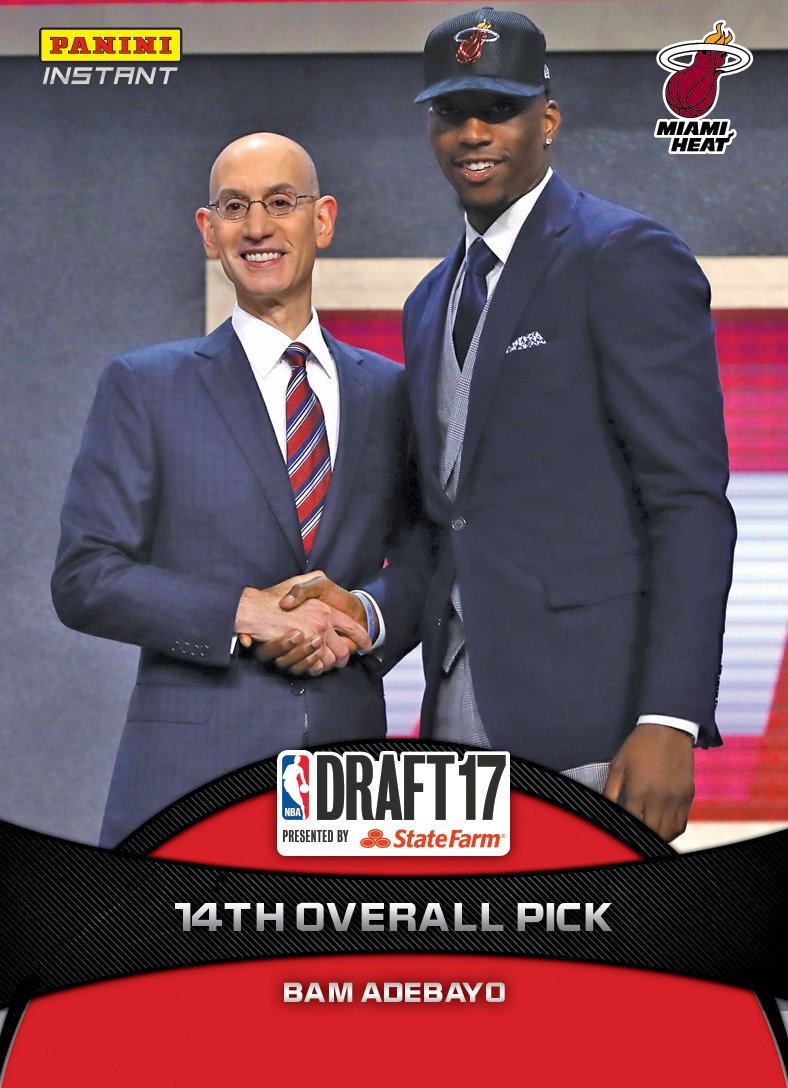 Pros
— Gets to play with Hassan Whiteside. Bam doesn't have to bang on the inside; the Heat have Hassan Whiteside. Bam's athleticism will allow him to get easy buckets by running the floor and playing off the pick-and-roll. If his new jump shot is all that it's cracked up to be, Whiteside is a proven example of development throughout an organization. Miami is a great place to cultivate his talent and take him to the next level.
— He's in Miami. Even though I trashed Fake Barney for his takes on the OTT, there's no denying it'd be pretty dope to be a professional athlete in the city where the heat is on, all night, on the beach till the break of dawn.
— They were a game away from the playoffs this year. The Heat's midseason turnaround ended just short of the eight-seed in the Eastern Conference. They won their final game, but victories by Chicago and Indiana in the last game of the season ended Miami's run. Goran Dragic and Dion Waiters are formidable wings that can return the Heat to the playoffs. With the help of Adebayo, all they need is for Justice Winslow to figure out his shot.
Cons
— What are the Heat after D-Wade? The franchise's signature player left a year ago and the rest of the world is unsure of their identity. Chris Bosh's health concerns have sidelined him indefinitely, leaving no remaining pieces to LeBron's big three. However, the void provides Adebayo an opportunity to become a star on a team that's searching for a new identity.
— How much more gas does Pat Riley have in the tank? Riley is not the type of guy who can leave the game of basketball and have a life outside of the sport, but he's been doing this a very long time. Who knows much longer he can perform at en elite level.