Previewing the Montana State Bobcats
I could make this post pretty short just by saying: the Bobcats are pretty bad this season. They enter this evening's showdown with the top ranked Wildcats at 0-3 on the season. They have one common opponent with Kentucky: Grand Canyon. UK defeated the Lopes by 40, while the Bobcats lost to GCU by 16 so…I'd say the Cats are expected to win by around 56 today then. MSU has also played UCLA this year, a future UK opponent, and lost 113-78. They were scheduled to play Buffalo this past week, but that game has been postponed because of ya know…the blizzard.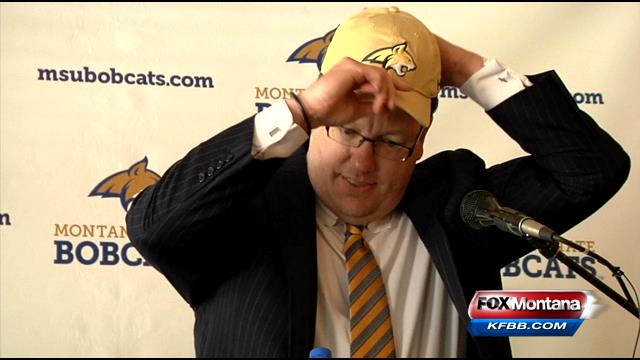 Hailing from Bozeman, Montana, the Bobcats compete in the Big Sky Conference. MSU has made the NCAA Tournament a total of three times, their last appearance coming in 1996 when they lost in the first round to Syracuse. Montana State has a new head coach this year after Brad Huse resigned in the Spring. Brian Fish is in his first year as a head coach following stints as an assistant at Oregon, Creighton, San Diego University, Marshall and TCU.
Despite a winless record, the Bobcats do have three players averaging double-figures in points. Danny Robison, Marcus Colbert and Michael Dison all average at least 10 points a game, and surely one of them will heat up in Rupp because there's always that one visiting player who does. The defense for MSU is what's lacking as the Bobcats are giving up an average of 82 a game. Montana State does have some height to put up against Kentucky in the post with one seven footer freshman, two 6'9 and two 6'8 players, many of whom are lacking experience. Expect to see them in the game regardless though, as Coach Fish will surely be overwhelmed with the monstrous height of the Cats.
Who's your leading scorer for the Cats today? Over/under winning by 30?
@WilderTreadKSR