Pregame Randoms from Press Row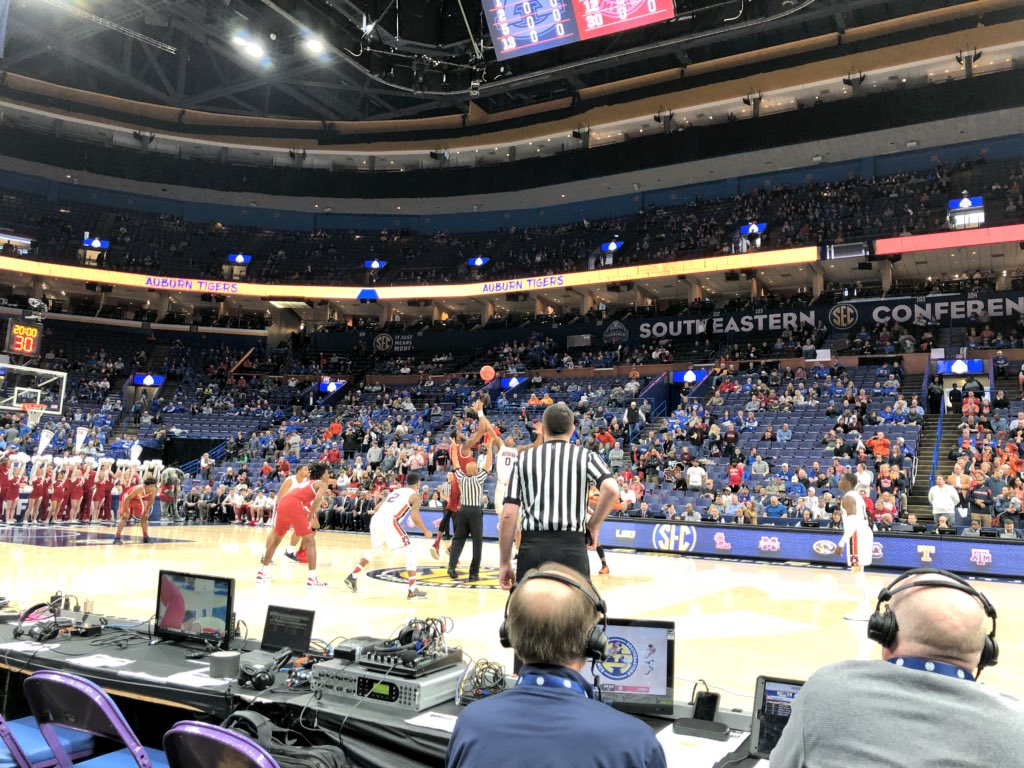 We've got an hour or so until Kentucky takes on Georgia, and since it's my first day here at the Scottrade Center, I thought I'd check in with some random observations. Join me.
I take little solace in the fact Kentucky's already beaten Georgia
The Cats beat the Dawgs 66-61 on New Year's Eve to open conference play, but that does little to make me feel better about today's game. Georgia will do their best to make the game as slow and ugly as possible, and Kentucky still doesn't have an answer for Yante Maten. PJ Washington has to bring it the entire game, not just in spurts as he's done in recent weeks. Even then, without Jarred Vanderbilt, the Cats don't have an answer for Maten on the boards, which brings me to my next point…
Nick Richards and Hamidou Diallo must do something
Nick and Hami have to step up for Kentucky to have any kind of run this postseason, and today would be a nice time to start. Nick had zero points and zero rebounds in only three minutes in the first meeting with Georgia, which doesn't exactly inspire confidence, but maybe Vanderbilt being out and the urgency of the postseason will light a fire under him.
Meanwhile, Hami had ten rebounds vs. Georgia. If he can bring that kind of energy and effort today, I'll feel a lot better about Kentucky's chances going forward.
Blue got in
The arena was half empty at the start of the Alabama/Auburn game, but it's slowly filling with more Kentucky fans. With Missouri out, I very much doubt that it will be full, but it's good to see so much blue get in. Considering the location and mood of the fanbase, I was worried about attendance this year, but the BBN never lets me down.
St. Louis is an odd town
Between my trip here in 2014 and the past 18 or so hours, I'm convinced no one actually lives in downtown St. Louis. The downtown area was dead last night and again today on my walk to the arena. Everyone always says the best parts of St. Louis are the neighborhoods, so hopefully I'll get to go explore tonight. If you're curious (and I know you must be), the best local IPA I've had so far is the Six Mile Bridge Double Dry Hopped Citra IPA.
Time to vote for Lexy Lake again
Mercer County sharp-shooter Lexy Lake is a finalist for The American Family Insurance Three-Point Championships, which will take place at this year's Final Four in San Antonio. Your votes helped her get to the finals, and now, she needs you to push her past the finish line. Click here to go vote. Right now, she's winning with 51% of the vote.
Alabama just took the lead, so I'm going to settle in and watch the second half. Go Cats.
[mobile_ad]