Police investigating alleged rape of 16-year-old in Kansas basketball dorm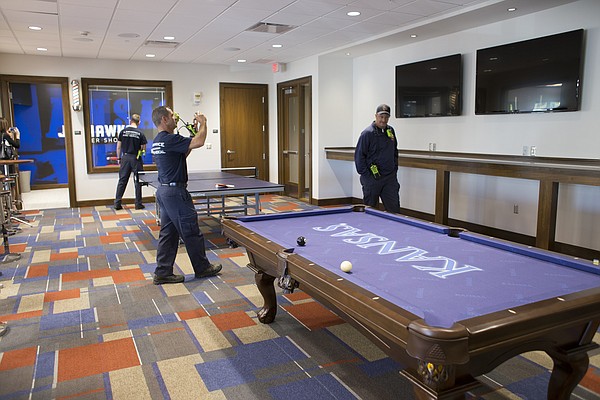 Campus police at the University of Kansas are investigating an alleged rape of a 16-year-old girl in the university's new McCarthy Hall, which houses the Jayhawks basketball team and other male KU students.
According to the report from The Lawrence Journal-World, the alleged rape and other related crimes occurred the night of December 17, the day after the fall semester ended and Kansas defeated Davidson in Kansas City. The suspect in question is believed to have known the victim, and is also accused of contributing to a child's misconduct, furnishing alcohol to a minor and possession of drug paraphernalia. Officers confiscated two smoking devices with residue at the scene.
No arrests have been made in the case, but all five people listed as witnesses are members of Bill Self's basketball team.
For more on this ongoing accusation, read the full story here.