PJ Washington on Kentucky fans at Vanderbilt: "It felt like a home game for us"
With about 30 minutes to go until tip last night, I looked around Memorial Gym and began to wonder if there would be more Kentucky fans than Vanderbilt fans at the game. As the game went on and Kentucky's lead grew bigger and bigger, there was no more wondering about it; the BBN made Memorial Gym their own, which PJ Washington said helped Kentucky sprint out to its commanding lead in the first half.
"It's great, especially when we have the fans here. It felt like a home game for us. We knew they had our side so it was a lot easier to go out and just play. A lot of other teams in the SEC don't really get that, so to come here and have that is really special."
Now in his tenth season at Kentucky, John Calipari is used to Blue getting into wherever the Cats play, but told reporters he cherishes games like last night's because they give a different group of fans the opportunity to watch the team play than the fans that come to Rupp.
"Our fans, they travel and they're crazy. And they'll be waiting out by the busses. It's ten below zero and they think I'm going to stop and sign autographs. I'm putting a towel over my head and running by, but you know — it's the same thing with the SEC Tournament. We know they're going to be there and we kind of owe it to them to play and be our best because it's their chance to see us. I would guess of all these fans that were here, none of them have tickets to Rupp and they've probably been to Rupp five times in their life but they're able to see us here, they're able to see us at different places that we play, so it's kind of neat."
It really is. Some views from the arena, although pictures really don't do it justice: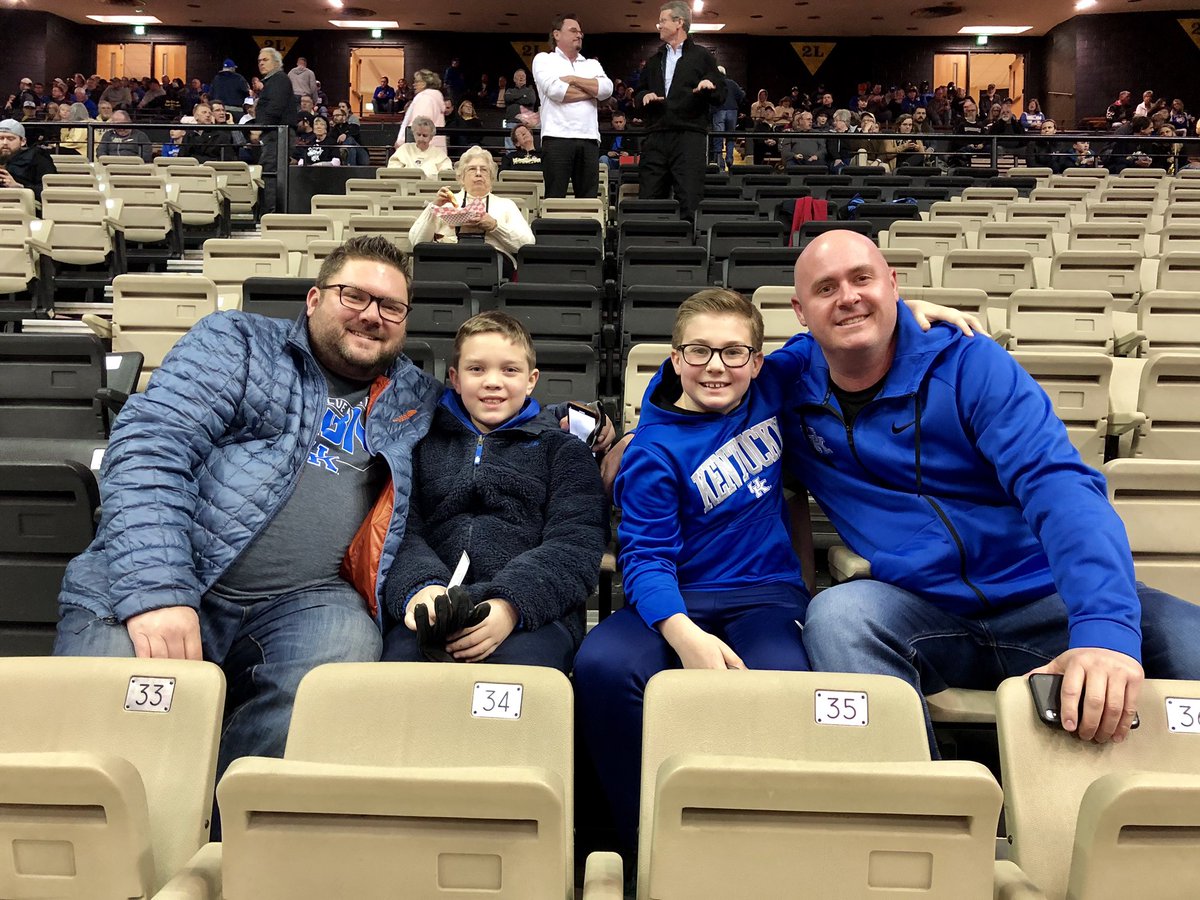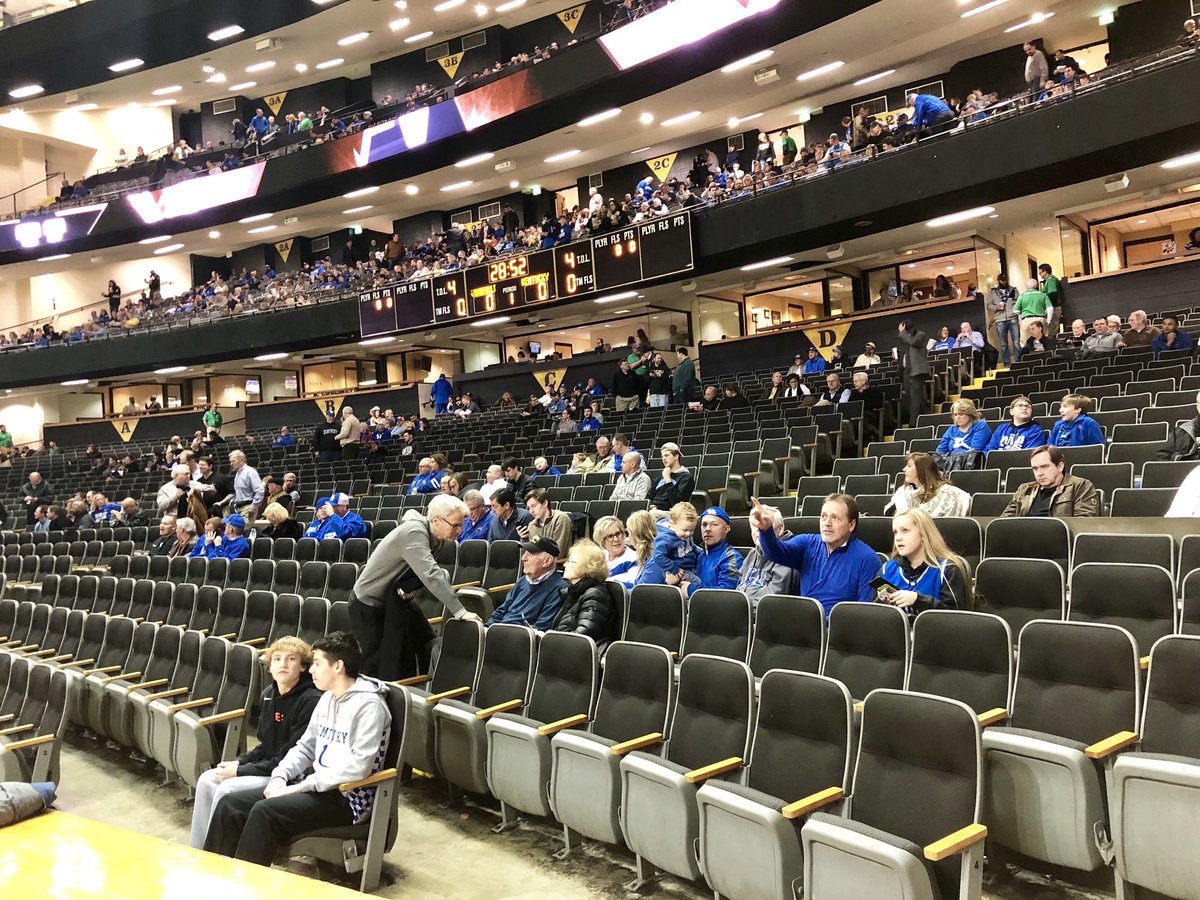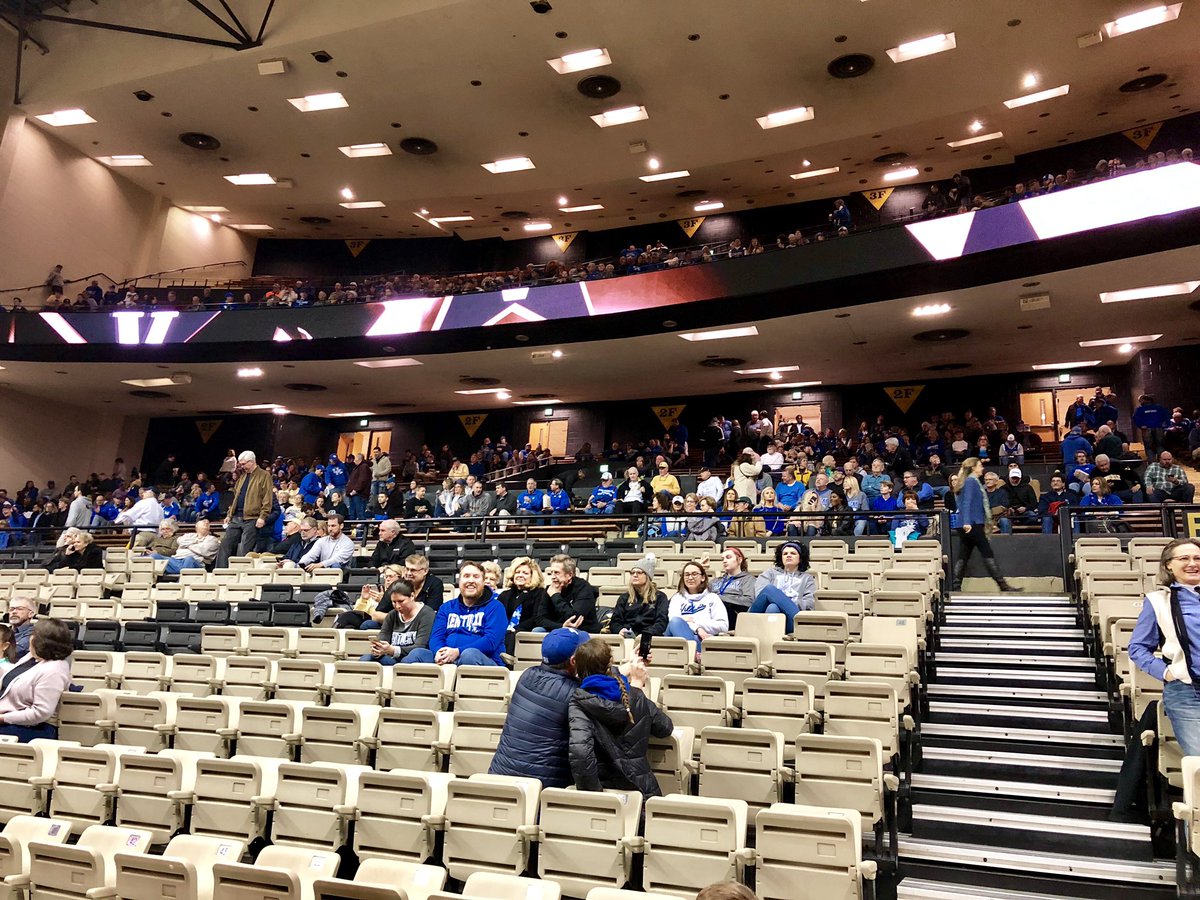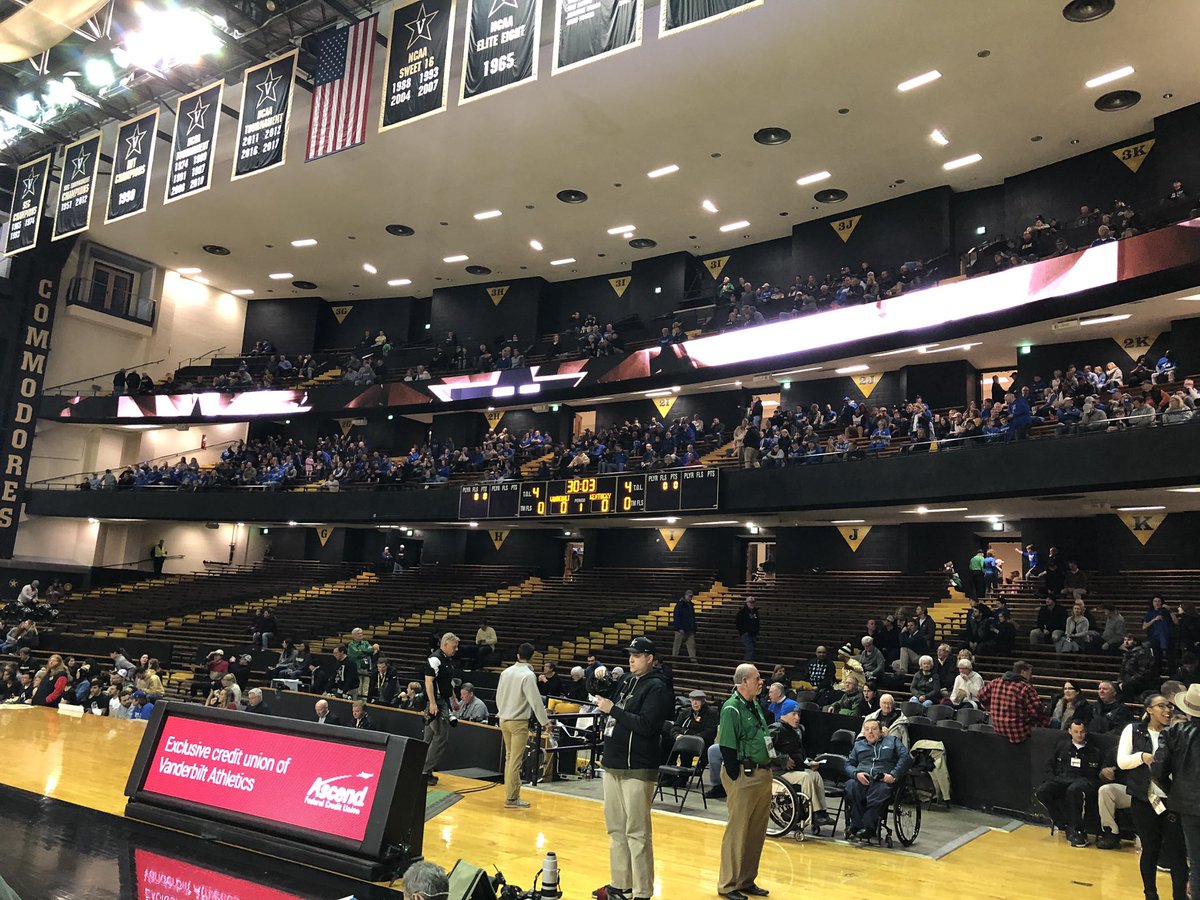 Is there a sweeter sound in all the world than "Go Big Blue" or the "CATS" chant in another team's gym? I think not.
Let's do it again for the SEC Tournament.
[mobile_ad]