Paul Biancardi breaks down three of the UK freshmen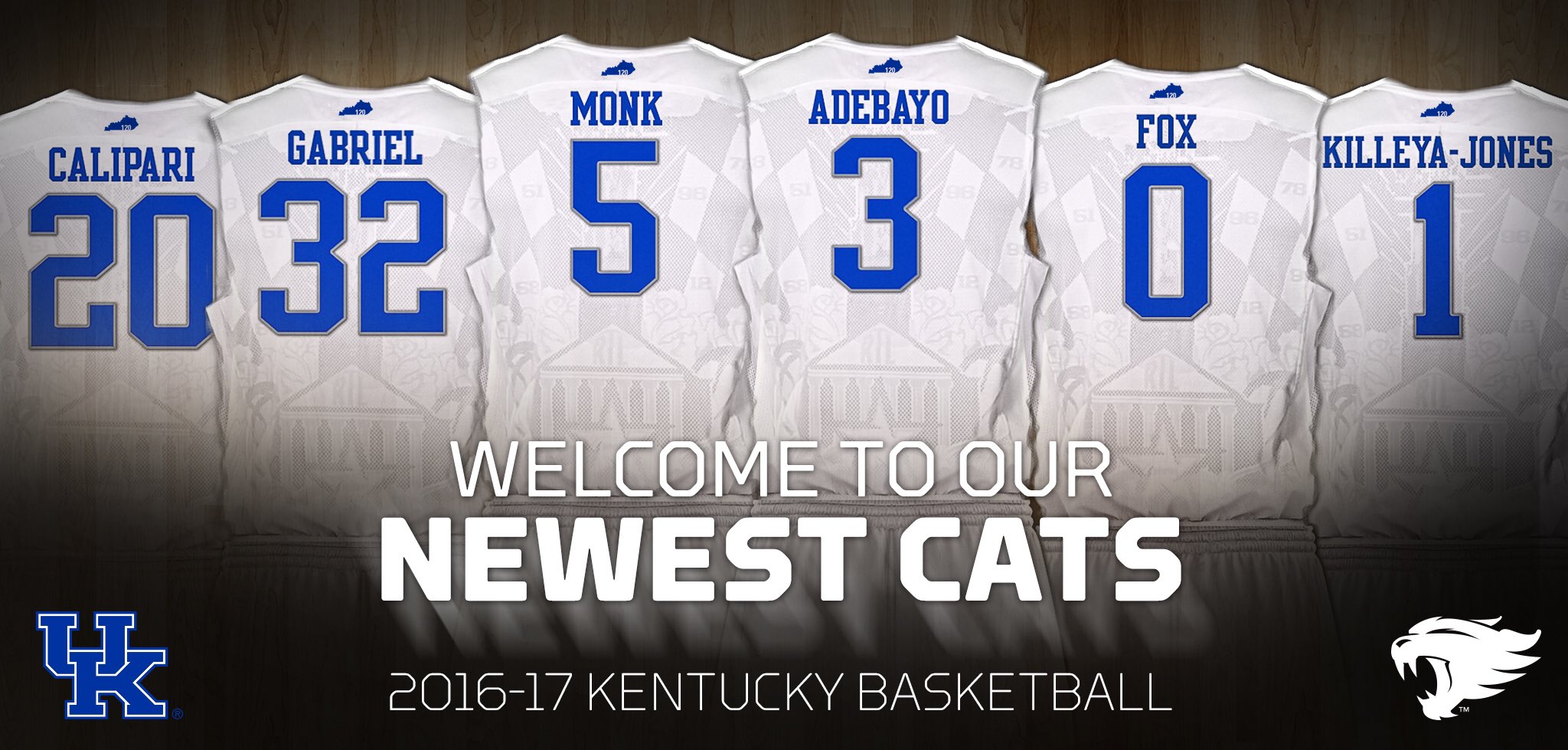 Jay Bilas called in basketball recruiting relief in the form of ESPN's Paul Biancardi yesterday during Bilas' day filling in on the show. Biancardi had lots to say about Calipari's latest crop of talent, including a complete breakdown of three of the six signees:
DE'AARON FOX
"The one I believe that is going to help and impact the most is De'Aaron Fox, the point guard. With the loss of Tyler Ulis, Fox is going to be handed the basketball and I think he is going to deliver in a big time way because he is 6'3; he has all the athleticism you would need, laterally and vertically; and Jay, he has tremendous straight-line speed. He's not John Wall-type speed, but he's close. And I haven't seen that speed on the open floor since Wall at Kentucky."
"I think he brings the most impact and the ball is going to be in his hands from Day 1."
"He's clearly the best perimeter defender coming into college next year."
MALIK MONK
"Malik Monk will pick up a lot of the scoring that was left behind by Murray. Monk has outstanding three-point range and he's not afraid to launch it up there. He also has a beautiful pull-up game. He scores buckets — that's what he does. I wouldn't be surprised if Malik Monk was the leading scorer next year at Kentucky."
"His DNA is to put the ball in the basket at all times."
BAM ADEBAYO
"A guy that I really love is Bam Adebayo. He's 6-9, 240 — he's really a power forward that is going to play center. When you watch this guy at the end of the night, Jay, you will see a double-double in the box score with points and rebounds. You don't even have to run a play for the guy and he can get 10 points in a game from offensive rebounds. He runs the floor in transition. He'll take a little jumpshot every now and again. Great footwork inside. Not noted as a guy who can score, but we see him putting the ball in the basket at about eight or 10 points per game. But without question, there will be nights that Bam Adebayo has more rebounds than points."
As for the class as a whole, Biancardi considers it to be one of the top three in Calipari's tenure based on what they've done in high school.
"There's not a position or a skill that's not covered in this class," he said. "This class has everything you could possibly want in a class."
You can hear all of Biancardi's comments in the first hour of yesterday's podcast.