Pat Riley reminds reporter he's a Kentucky Wildcat, is tired of his Duke worship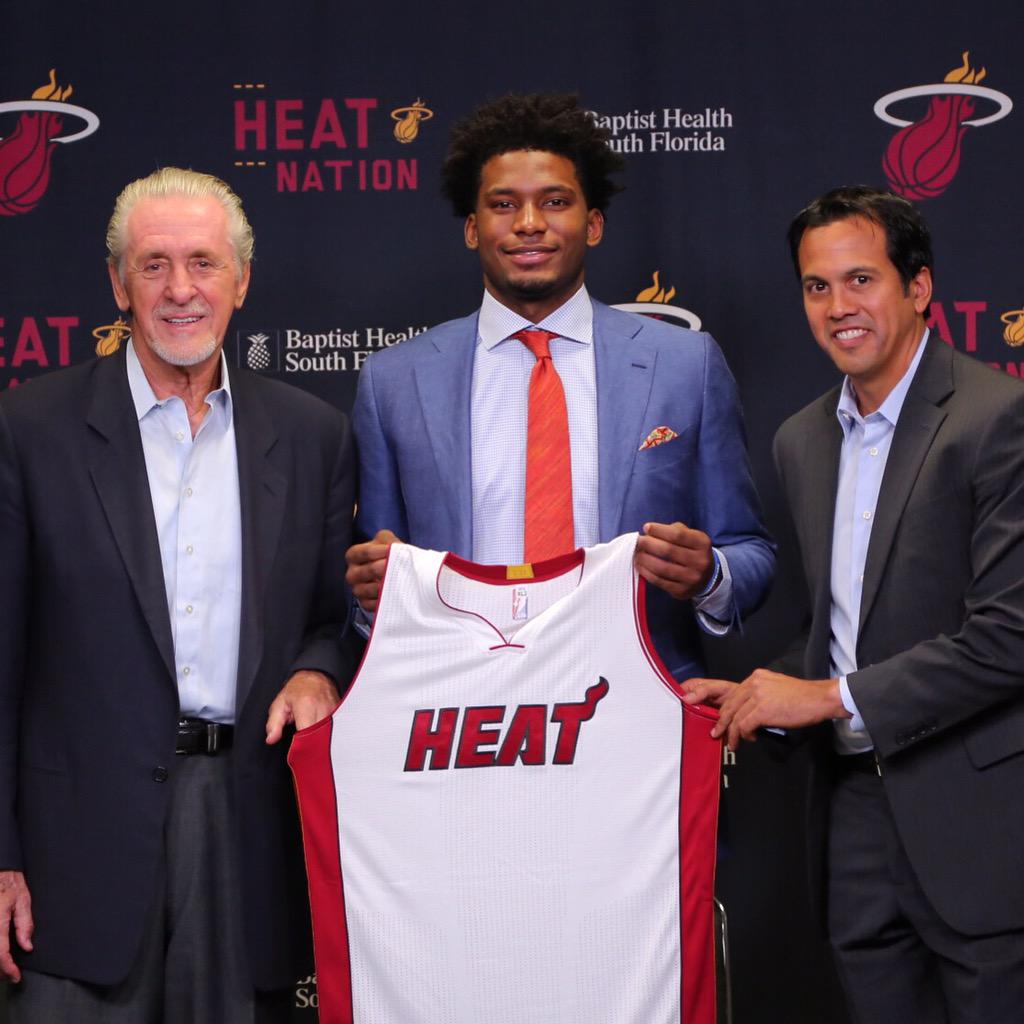 This morning, the Miami Heat introduced former Duke forward Justise Winslow, who may have been the steal of the draft at #10. Heat president Pat Riley and head coach Erik Spoelstra were alongside Winslow, now the third Duke player on the Heat's roster (Luol Deng and Josh McRoberts).
In a gag-inducing bout of Duke worship, a reporter asked Riley how it felt to get another Duke guy and whether or not "there's a specific thing about a guy that's played at Duke" that appeals to him. Riley doesn't flaunt his status as a former Kentucky legend a lot, but his response was priceless.
"I'm a Kentucky Wildcat, first of all," Riley said to laughter from the crowd. "Same qualities, probably."
Riley went on to praise Mike Kryzlkj;aoiwerj and Winslow, but it's clear where his loyalties lie.