Overseas Elite defeats Team Challenge ALS to win The Basketball Tournament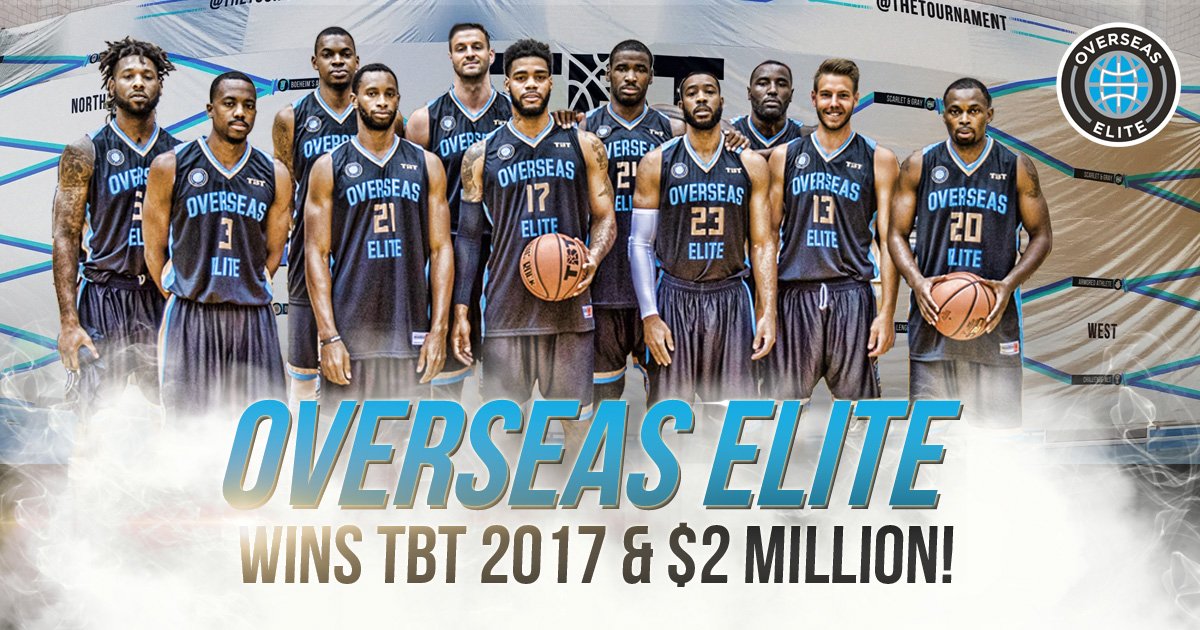 With $2 million on the line, Overseas Elite defeated Team Challenge ALS in The Basketball Tournament 86-83.
The Basketball Tournament is an annual five-on-five event, where 64 teams compete in a single elimination tournament with a winner-take-all prize of $2,000,000. Anyone can sign up, but the majority of teams consisted of former NBA and college stars.
Current overseas professionals such as DeJuan Blair, D.J. Kennedy, Errick McCollum, DeAndre Kane competed for the undefeated Elite team. Team Challenge ALS, on the other hand, was a cast of former college players Jerry Smith (UofL), DeShawn Stephens, Casper Ware, and Austin Daye.
Peter Frates, a former Boston College baseball player diagnosed with ALS, was the inspiration for Team Challenge ALS. Frates was one of the originators of the famous "Ice Bucket Challenge," the phenomenon that helped raise $220 million for the fight against ALS.
The #TBT2017 bracket is COMPLETE. @overseaselite have won their THIRD STRAIGHT #TBT title! #TBTBmore pic.twitter.com/oebm9A9QUT

– TBT (@thetournament) August 4, 2017
If you remember, a Kentucky team consisting of players such as Ramel Bradley, Marquis Teague, Joe Crawford, and Perry Stevenson, made an attempt at TBT last year, but lost in the opening round.
The Cinderella Story would have been special, but congratulations to Overseas Elite for claiming the title (and money.)