Overanalyzing the Harrisons' tweets last night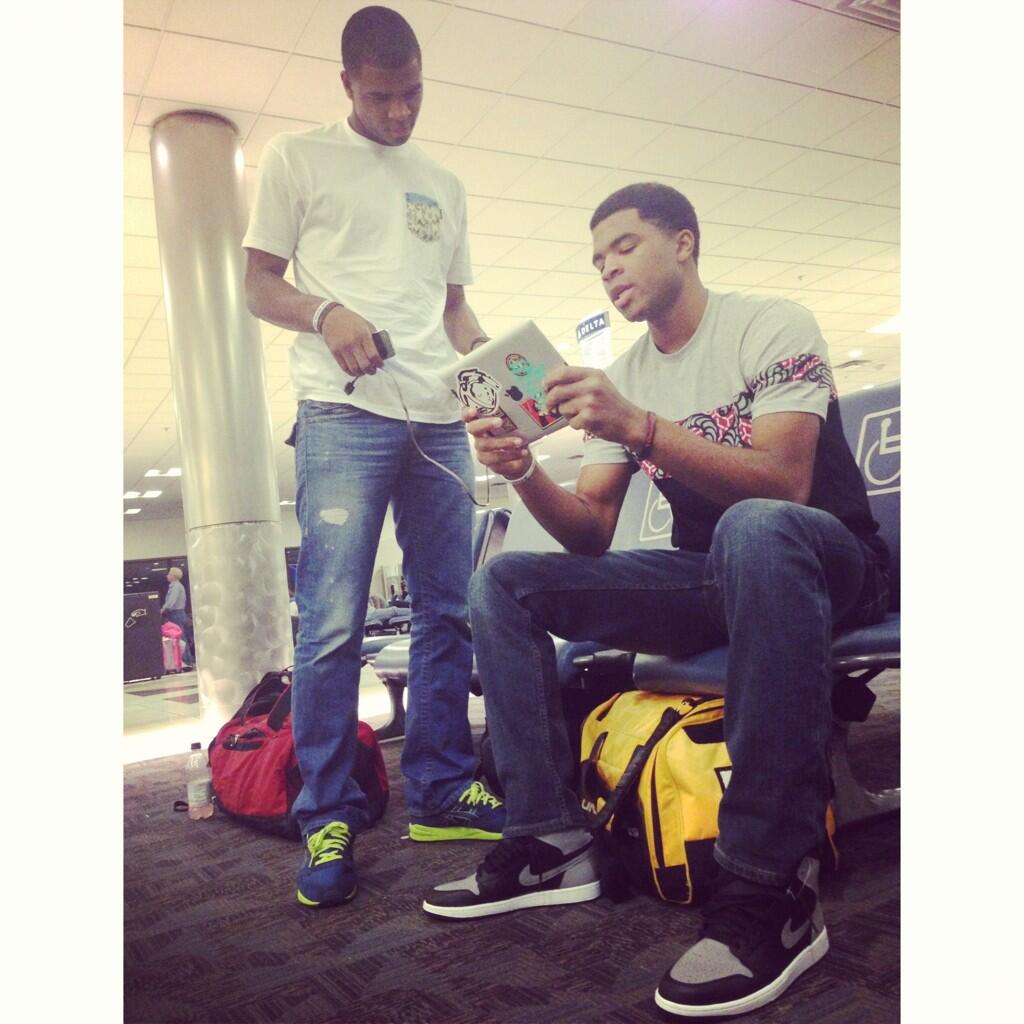 Big Blue Nation can be a little crazy at times, often when it comes to rumors surrounding a recruit's decision, or most recently, who is staying and who is going after the season. That's pretty evident right now as several fans spreads rumor after rumor about the Harrison twins, trying to read into their each and every move throughout the decision making process.
Let's join in on the paranoia today as we await the final decision by overanalyzing the twins' tweets from last night. Judging by these tweets, they're absolutely going pro.
*****
Let's go Rockets!!! 🏀🚀

— Aaron Harrison (@AaronICE2) April 24, 2014
Oh no. Aaron wants to be drafted by Houston, his hometown team. Houston will have a late first round pick and an early second round pick in the draft. Houston needs a shooting guard to back up James Harden. Aaron is currently ranked No. 33 on Chad Ford's Big Board, a late first-rounder or early second-rounder. He's begging Houston to draft him! He's going pro!!!
LaMarcus Aldridge is too nasty smh!

— Aaron Harrison (@AaronICE2) April 24, 2014
How does he know LaMarcus Aldridge is nasty? Did he work out with Portland recently? Why would he know that? Portland's in the playoffs, that can't be it. Maybe he wants to play with Aldridge in Portland because he's nasty, like good nasty. Plus Aldridge grew up in Texas, too. Aaron's tweeting about the NBA! The NBA is on his mind! He's going pro!!!
Stop always pointing the finger n take responsibility for your actions fellas

— Andrew Harrison (@DrewRoc5) April 24, 2014
What does that mean, pointing fingers? Towards the door? Towards the NBA? He said take responsibility. He wants to live on his own and be independent, financially responsible. He's giving Kentucky the finger and taking action. NO. He's going pro!!!!
Ladies as well

— Andrew Harrison (@DrewRoc5) April 24, 2014
HE WANTS NBA GROUPIES TOO! HE'S DEFINITELY GOING PRO!!!!
Sushi

— Andrew Harrison (@DrewRoc5) April 23, 2014
Sushi? Malone's serves sushi. I bet he met with that agent again to finalize the paperwork they went over Tuesday afternoon. No. NO. It's really happening. They're leaving!
Think about it…
(S)o long
(U)niversity of Kentucky!
(S)orry But I
(H)ave To Put My Name
(I)n The Draft!
They're so gone. These tweets support every single thing that guy wrote on the message board about the twins leaving. His friend shared a chile con queso with Aaron Harrison Sr. at the Chili's Too! while waiting for a flight to Dallas and he knows the whole story.
It was a good run, guys.