One last chance to catch Hood and Polson together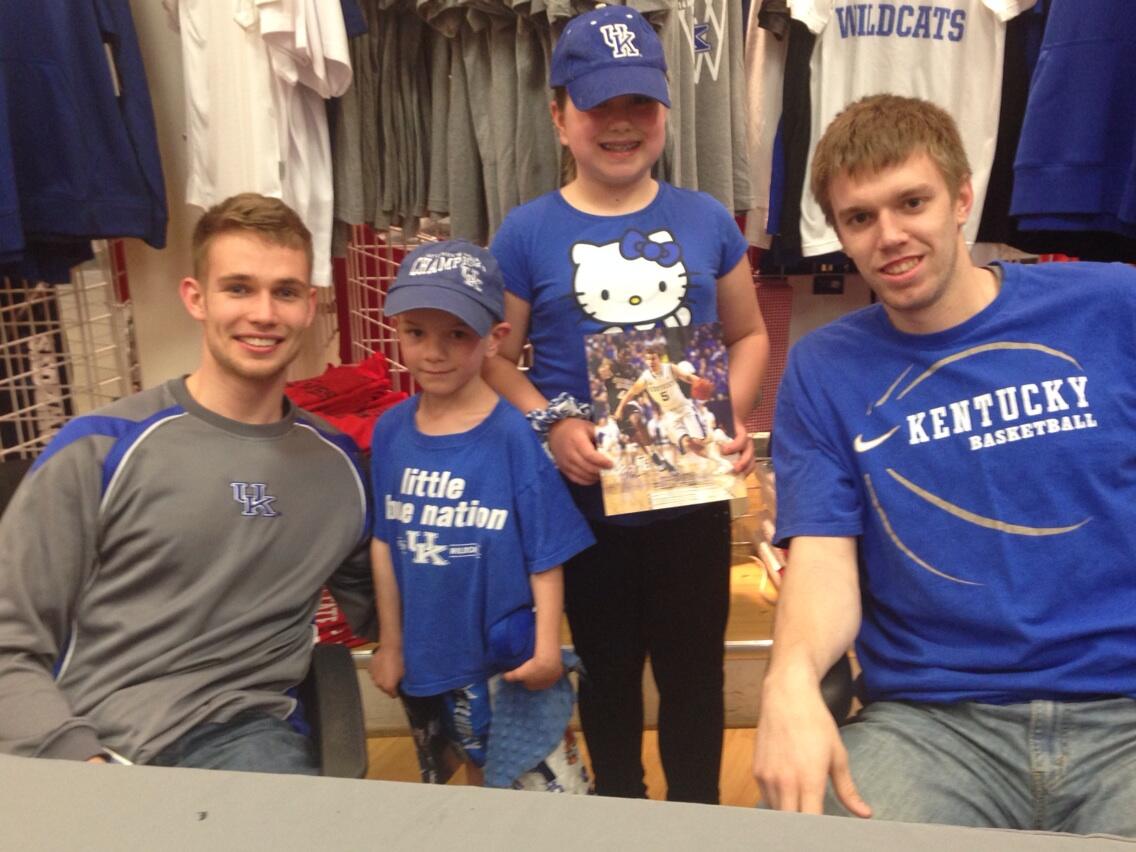 Before Jon Hood leaves us to head overseas, he will do one more signing with Jarrod Polson for Cats fans around the Ashland area. Kentucky's only two seniors will be at Wildcat Wearhouse in Ashland from 6:30 – 8:00 pm tomorrow night for autographs and pictures. One autograph will run you $15 and comes with a free poster, or you can get two autographs with two posters for $20. An officially licensed basketball with two posters, all signed, will cost $50. Photographs with the guys are free with any purchase.
And if you're in or around Somerset this evening, Julius Randle tweeted he will be Wildcat Wearhouse from 6:30 to 8:00.
Go Cats.