Oh, hey there, free throws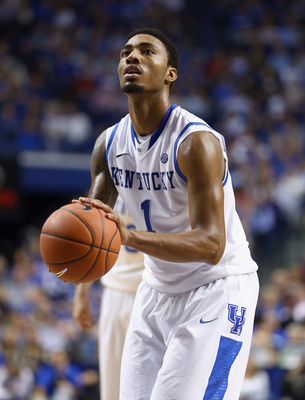 Remember when Calipari told all of us to stop worrying about free throws?
"I don't worry about free throws and I'm the coach," I believe he said.
Well, at least for the day, we don't have to worry about free throws. Kentucky had its best showing at the stripe today with an incredible 23-for-24 clip. That's like 96 percent or something and it probably would've been a perfect day if not for a CBS graphic in the final minute that jinxed Aaron.
Let's celebrate!!!