New 2016 Final Four poster in the Craft Center locker room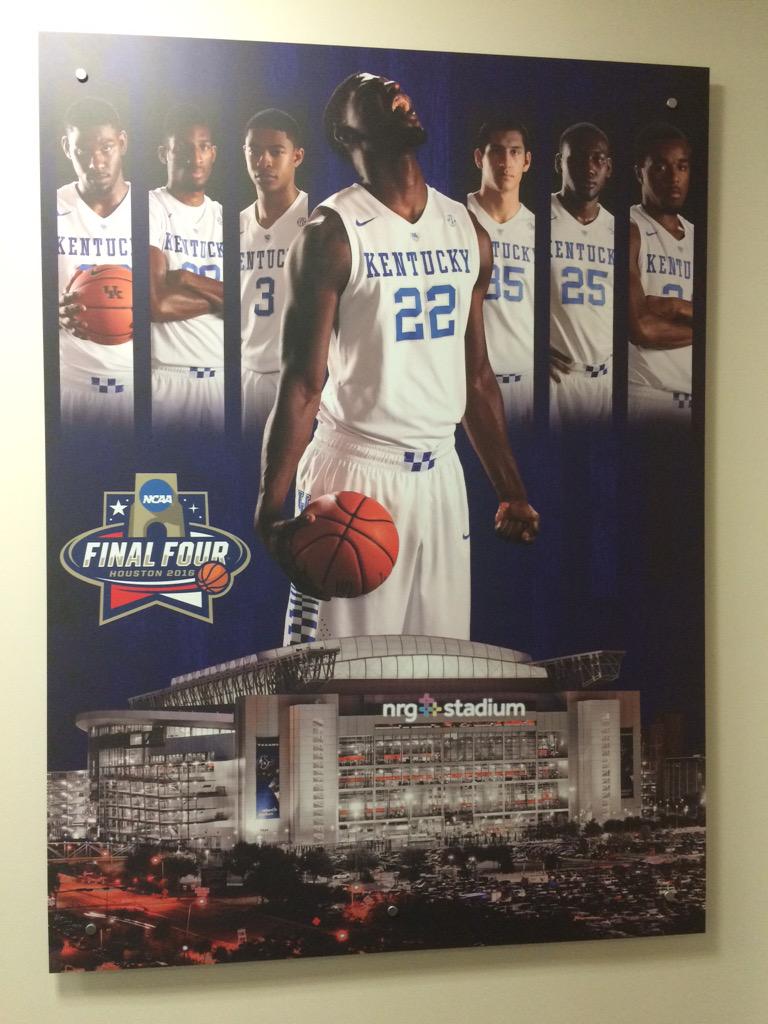 The basketball team has a new poster hanging in the entrance to the locker room of the Joe Craft Center. It's a look at Houston's NGR Stadium, the home of the 2016 Final Four. The team's official Twitter account shared a photo of the new poster; it also shows a roaring Alex Poythress standing over the stadium and photos of all six returning players.
A similar poster was outside the locker room last season and in 2013-14. Will they run it back in 2015-16?
Of course they will.