NCAA Tournament broadcasting teams and court designs revealed
Onions! CBS Sports just revealed the announcing teams for the NCAA Tournament and for the third straight year, Jim Nantz, Bill Raftery, and Grant Hill will call the Final Four and National Championship. Here are all of the announcing teams:
| | |
| --- | --- |
| PLAY-BY-PLAY/ ANALYST | REPORTER |
| Jim Nantz, Bill Raftery, Grant Hill | Tracy Wolfson* |
| Brian Anderson, Chris Webber | Lewis Johnson* |
| Verne Lundquist, Jim Spanarkel | Allie LaForce* |
| Kevin Harlan, Reggie Miller, Dan Bonner | Dana Jacobson* |
| Ian Eagle, Steve Lavin | Evan Washburn |
| Spero Dedes, Steve Smith, Len Elmore | Ros Gold-Onwude |
| Andrew Catalon, Steve Lappas | Jamie Erdahl |
| Carter Blackburn, Mike Gminski, Debbie Antonelli | Lisa Byington |
Ernie Johnson and Greg Gumbel will again host studio coverage from the CBS Broadcast Center in New York City during the first full week of the tournament, joined by Charles Barkley, Clark Kellogg and Kenny Smith. Johnson will host studio coverage from Atlanta during the second week of tournament action on Thursday and Friday. Studio coverage originating from Turner Studios in Atlanta, hosted by Casey Stern during the first week, will feature Brendan Haywood, Seth Davis and college coaches. Wally Szczerbiak will contribute to studio coverage from New York City.
The NCAA also released this sneak peek at the courts for this year's first, second, and regional rounds: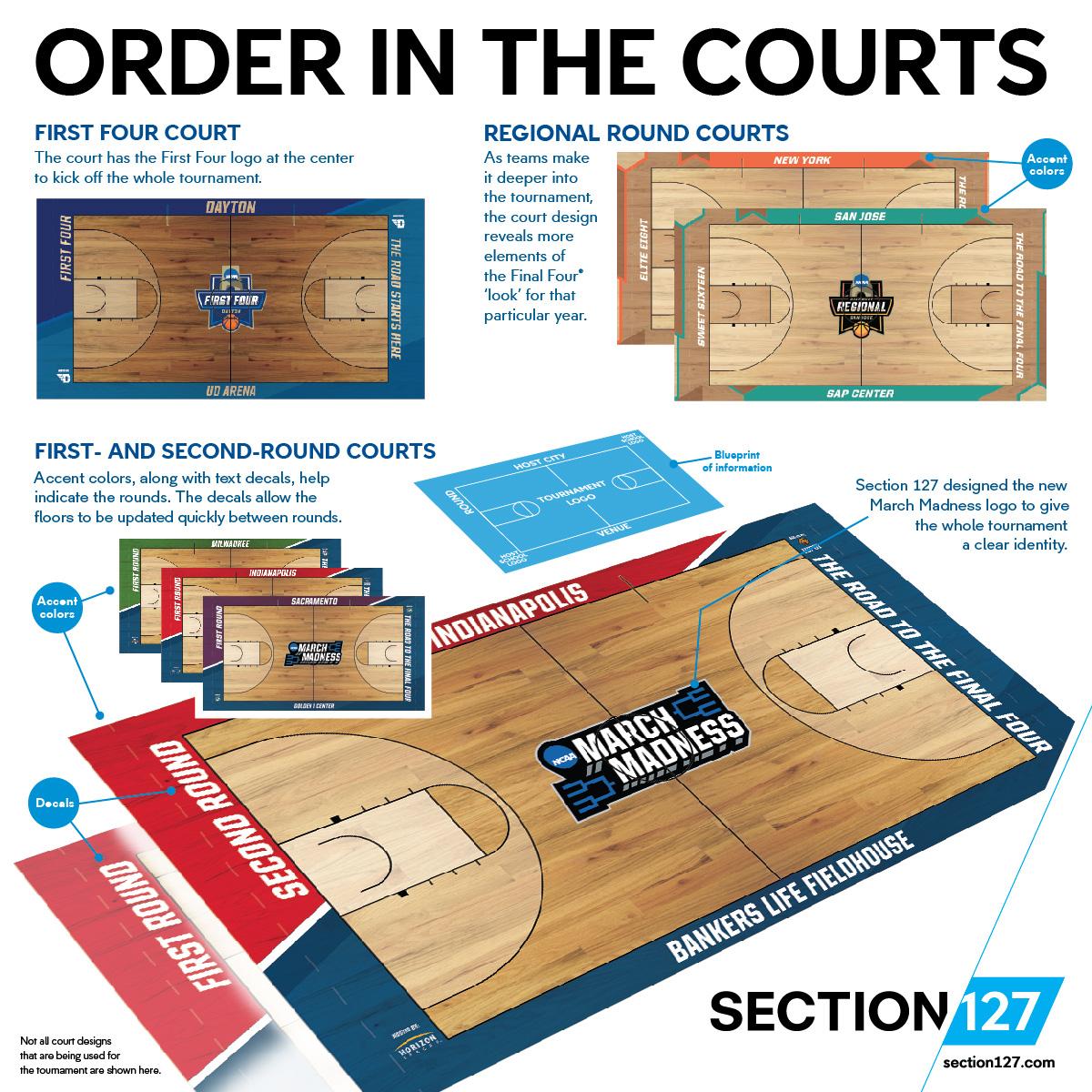 Thoughts?