Adam Silver "not rushing" through one-and-done rule change
Those wanting the end of the one-and-done era may have to wait just a bit longer.
During an All-Star Weekend press conference, NBA Commissioner Adam Silver was asked about a potential one-and-done rule change, and said the league won't be "rushing" to a major decision anytime soon. He did acknowledge, however, discussions would need to start sooner rather than later.
"In terms of the NBA, we're conflicted, to be honest," said Silver. "We're outside of our cycle of collective bargaining right now, which is when we generally address an issue like that… There is no reason we shouldn't at least be discussing it right now."
The debate has to do with the eventual quality of league play. Silver says there is no debate that some 18-year-olds are able to play out of high school, but seeing them play against elite competition in college allows for greater success in the NBA Draft. He also adds that a rule change would likely help the G-League become more competitive and provide quality minutes for those not quite ready for the league.
The rule change would likely take the minimum age requirement from 19 to 18 if players wanted to enter the draft out of high school, with a two-year rule being implemented if you play college basketball.
Check out Silver's remarks in their entirety: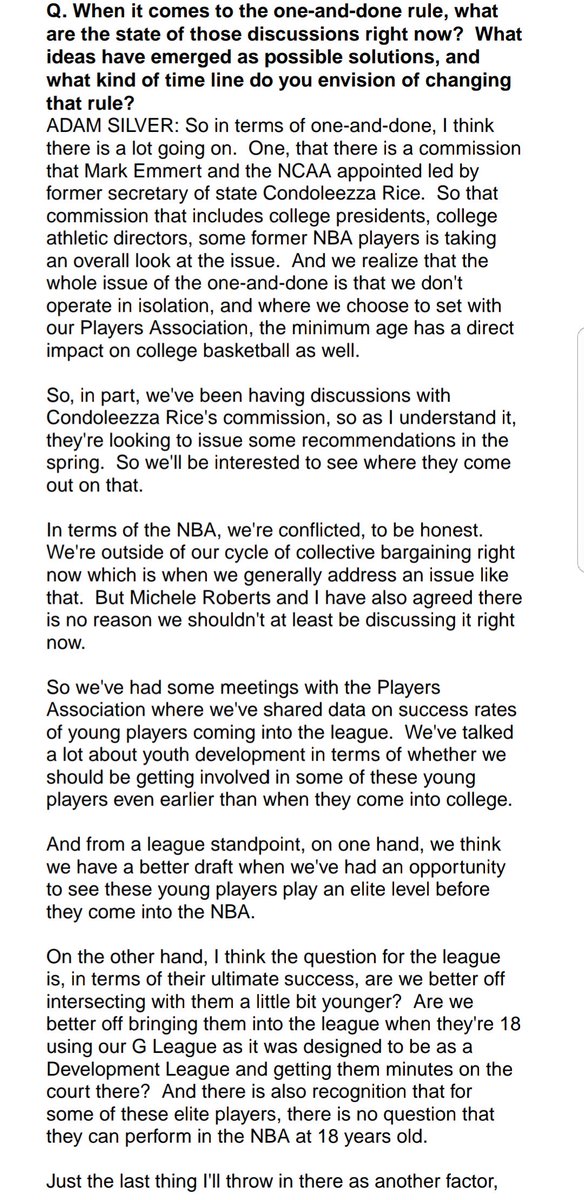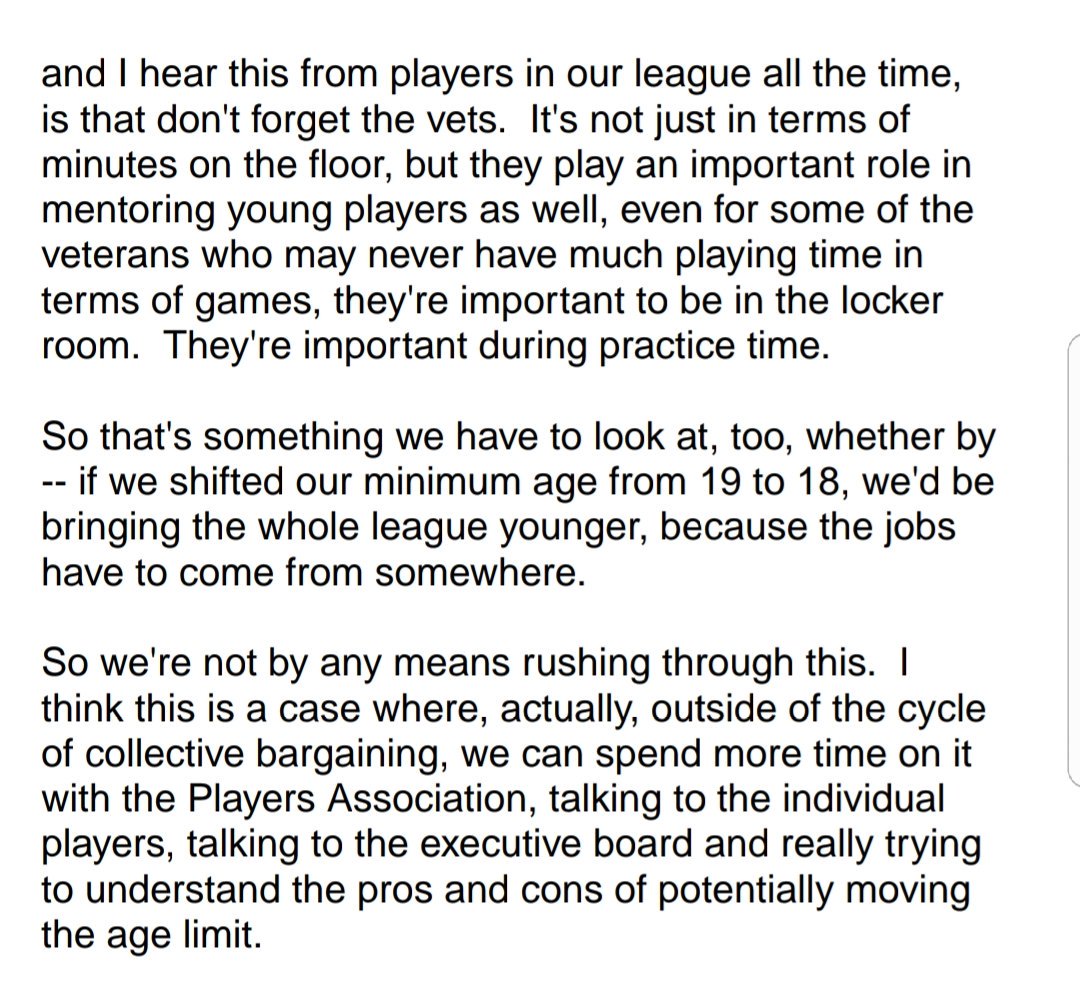 If the rule were to be changed, we'd likely see the top ten prospects or so enter the draft each year, and the rest of college basketball would have to fight for the next-best tier athletes.
They'd just get two years to work with them.
Thoughts?